Ukip loses eighth leader since Brexit referendum as Richard Braine resigns ahead of general election
Party must now seek ninth leader in three years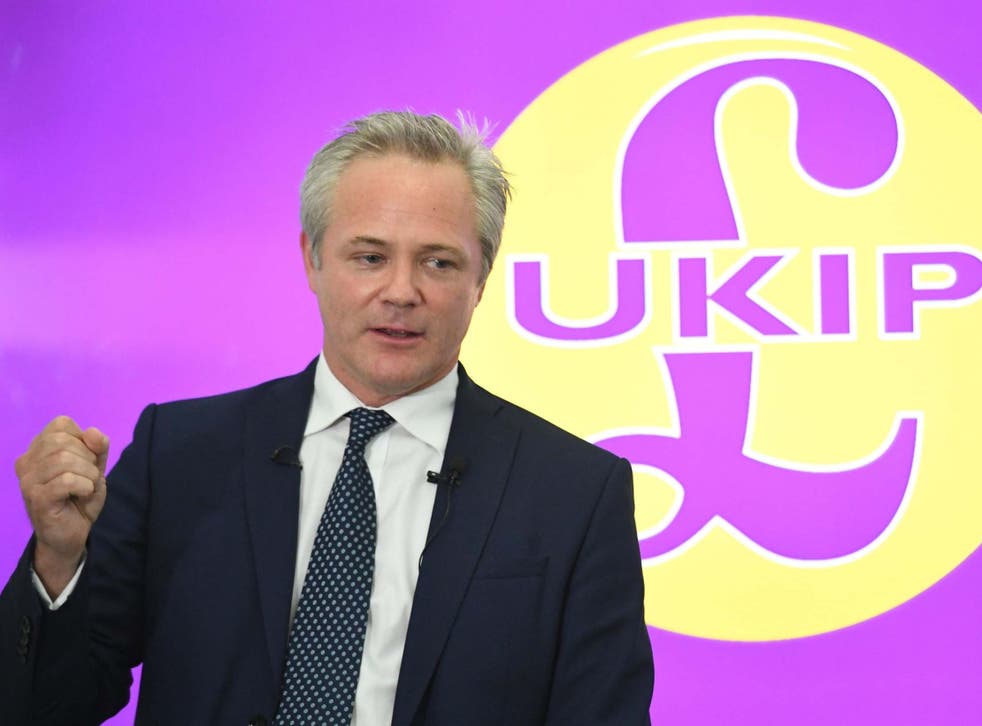 Richard Braine has resigned as leader of Ukip weeks ahead of the UK's next general election.
After less than three months in the post, and following a string of leaders who have all failed to unite the party, his resignation will raise questions over whether Ukip can continue as a viable political force in British politics.
In a resignation letter, he blamed "internal conflict", and said he found himself "powerless to prevent a purge of good members from the party".
His predecessor Gerard Batten said Mr Braine was resigning because the party's chairman and its National Executive Committee "made it impossible for him to do his job".
The embattled party, which took 12.6 per cent of the vote in the 2015 election a year before the EU referendum, and saw its share of the vote collapse to 1.8 per cent at the snap general election in 2017, is currently polling at around 1 per cent.
Beautiful scenes as first frost falls across Britain and Ireland

Show all 10
The party also lost all of its MEPs in May's European elections.
Since 2016, the party has had eight different leaders, including two interim leaders.
Mr Braine wrote: "I did not join Ukip in order to waste time on internal conflict, but I have found myself powerless to prevent a purge of good members from the party.
"I had believed that Ukip was a highly democratic party, but I have not been able to stop political interference in Ukip ballots. I can not therefore stand publicly for Ukip with a clear conscience."
Mr Batten tweeted: "The NEC are an absolute disgrace & have to go. Branches are organising an EGM (extraordinary general meeting) to remove them.
"Thanks to Richard for trying in the face of sabotage."
Mr Braine's two and a half-month tenure as leader was swiftly impacted by a public row with the NEC, after he called for the cancellation of the Ukip party conference in September due to low ticket sales.
Party chairman Kirstan Herriot wrote to members criticising Mr Braine over his "regrettable decision" to boycott the event.
The party has haemorrhaged members since the departure of Nigel Farage who subsequently set up the Brexit Party, which took 29 seats in the European elections earlier this year.
Register for free to continue reading
Registration is a free and easy way to support our truly independent journalism
By registering, you will also enjoy limited access to Premium articles, exclusive newsletters, commenting, and virtual events with our leading journalists
Already have an account? sign in
Register for free to continue reading
Registration is a free and easy way to support our truly independent journalism
By registering, you will also enjoy limited access to Premium articles, exclusive newsletters, commenting, and virtual events with our leading journalists
Already have an account? sign in
Join our new commenting forum
Join thought-provoking conversations, follow other Independent readers and see their replies