Richard Leonard: Scottish Labour leader steps down in blow for left
MSP said speculation over his position was becoming 'distraction' to party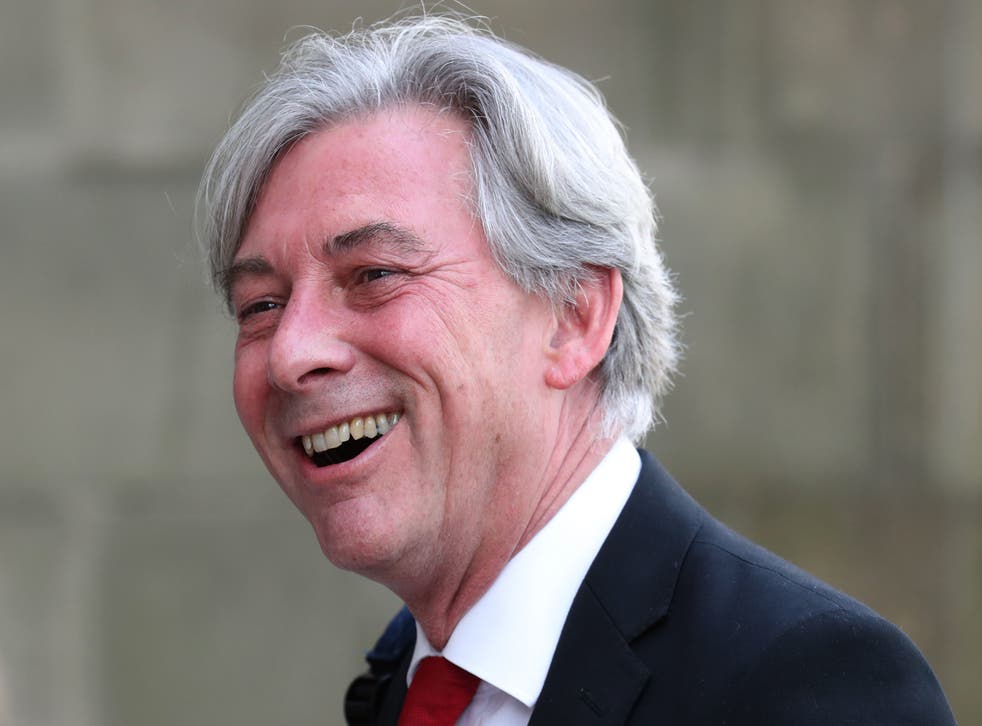 Labour's leader in Scotland has quit the post after three years, in another blow to the party's left wing.
Richard Leonard had been criticised for a string of poor election results and said he had decided that speculation over his position had become a "distraction" for the party.
A supporter of Jeremy Corbyn, he was credited with moving the Scottish party to the left during his time in office.
But under his leadership, Scottish Labour shed six MPs and was reduced to a single representative at Westminster in the 2019 general election.
And recent polls suggest he has made little dent in Scottish National Party dominance north of the border, where Sir Keir Starmer needs to make electoral inroads to stand any real chance of entering 10 Downing Street.
A Savanta ComRes survey for The Scotsman forecast that Nicola Sturgeon's SNP is on track to win 71 of 129 seats in the Scottish parliament in May's election, eight seats more than last time round in 2016.
In a statement, Mr Leonard said: "I have come to the conclusion it is in the best interests of the party that I step aside as leader of Scottish Labour with immediate effect.
"This was not an easy decision, but after three years I feel it is the right one for me and for the party."
Mr Leonard said he had "thought long and hard" over the Christmas period about "what the speculation about my leadership does to our ability to get Labour's message across", adding: "This has become a distraction."
He continued: "I want to thank all those people who placed their hopes in me, and who worked with me in good times and bad. This experience and the great people I have met will live with me forever. I owe a huge debt in particular to all those party members who work tirelessly for the cause of Labour."
Sir Keir thanked Leonard for "his service to our party and his unwavering commitment to the values he believes in".
"Richard has led Scottish Labour through one of the most challenging and difficult periods in our country's history, including a general election and the pandemic," said the Labour leader.
"Even from opposition he has achieved a considerable amount for which he should be very proud. This includes securing a commitment for the creation of a national care service, securing action on a jobs guarantee scheme to deal with youth unemployment, securing a human-rights based public inquiry into the treatment of care home residents during the Covid pandemic and securing support for a Fair Rents Bill to give new rights to tenants.
"He has done so with dedication to the values of our movement.
"I wish Richard the very best for the future as one of our MSPs and know that he will continue to play an important role in Scottish Labour."
Yorkshire-born trade union official Leonard, 58, was elected Labour's leader in Scotland in 2017, just a year after entering the Holyrood parliament as MSP for Central Scotland. He was Scottish Labour's ninth leader since 1999.
Mr Leonard's deputy Jackie Baillie has stepped in as acting leader until an election for his successor is held.
Centrist MSP and former deputy leader Anas Sarwar, who was defeated by Mr Leonard in the 2017 leadership race, was installed by bookies Coral as 5-4 favourite to succeed him, followed by health spokesperson Monica Lennon at 7-4, Ms Baillie at 4-1 and Edinburgh South MP Ian Murray at 6-1.
Register for free to continue reading
Registration is a free and easy way to support our truly independent journalism
By registering, you will also enjoy limited access to Premium articles, exclusive newsletters, commenting, and virtual events with our leading journalists
Already have an account? sign in
Register for free to continue reading
Registration is a free and easy way to support our truly independent journalism
By registering, you will also enjoy limited access to Premium articles, exclusive newsletters, commenting, and virtual events with our leading journalists
Already have an account? sign in
Join our new commenting forum
Join thought-provoking conversations, follow other Independent readers and see their replies