Forty percent of homes sold under Right to Buy now in the hands of private landlords, new analysis reveals
Fresh calls for controversial policy to be suspended as thousands of homes for low income families are privatised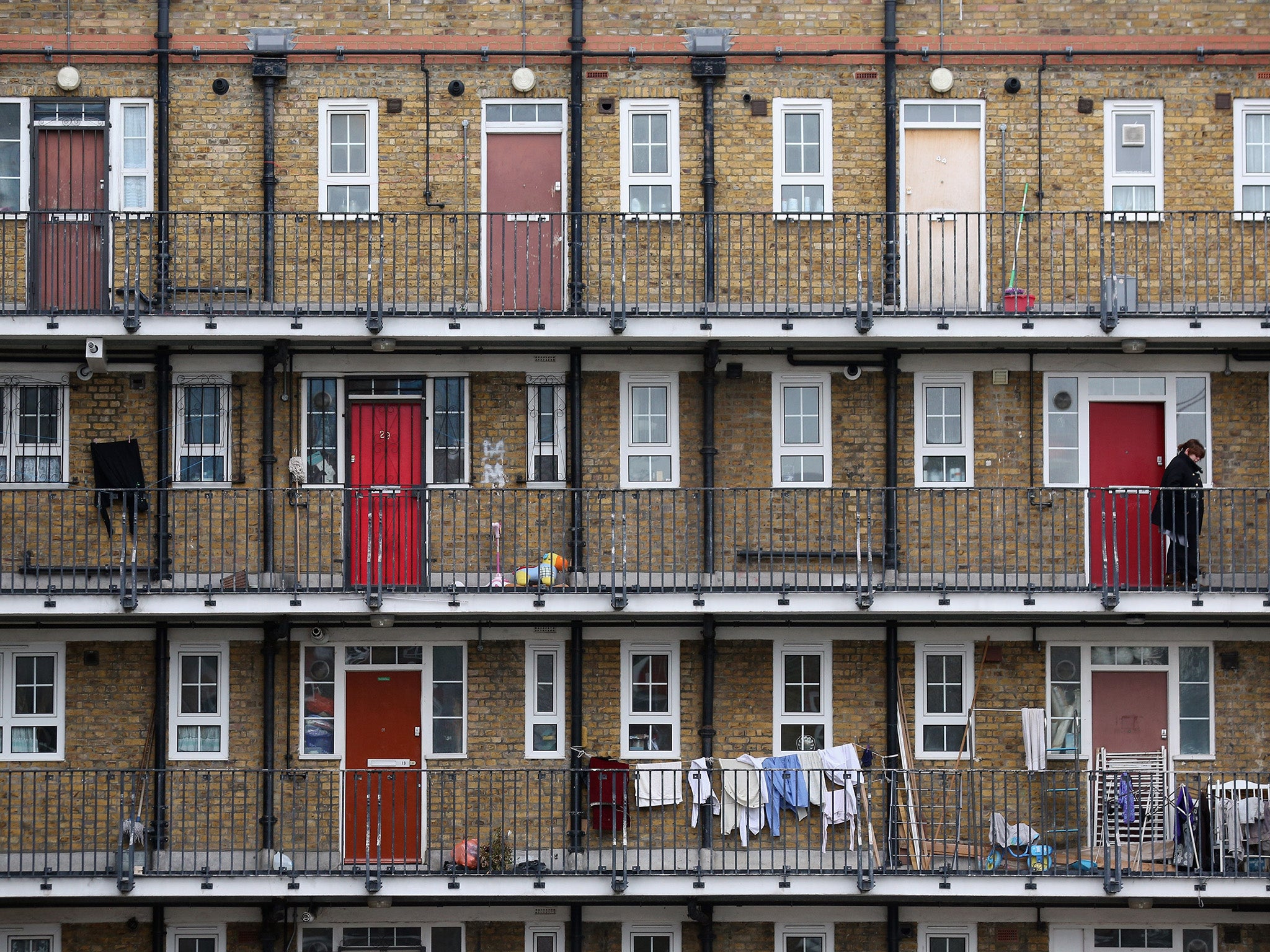 Tens of thousands of council homes sold under the Right to Buy scheme, designed to help low-income families get on the housing ladder, are now being let out by private landlords, new research has revealed.
Just over 40 per cent of properties purchased under the controversial scheme are now being rented out privately – a rise of 7 per cent in the last two years alone.
As a result, properties sold off quickly become significantly more expensive than they were previously. The average private rent in England is £210 per week – more than double the £88 average social rent.
If the current trend continues, more than half of all Right to Buy homes will be rented privately by 2026, according to the research by Inside Housing magazine.
The analysis – based on figures from 111 councils, around two thirds of the total – shows that 180,260 leasehold properties were sold by local authorities since 1980. Of those almost 72,500 are now registered with an "away address", suggesting they are being rented out privately.
The mass sell-off comes despite council house waiting lists currently standing at more than 10 years in some parts of the country, and a 97 per cent fall in new social homes being built since 2010.
Amid fears over the on-going impact of Right to Buy, the Scottish Government scrapped the policy in Scotland last year and on Tuesday the Welsh government voted to follow suit.
Critics say Right to Buy has led to a staggering loss of social homes because those sold off under the policy are not being replaced. According to Local Government Association analysis, just one new home is built for every five sold.
There are now just 2 million council homes left in Britain – down from 6.5 million when Right to Buy was introduced by Margaret Thatcher in 1980, although a number of factors are behind the fall.
Despite growing concern about the impact of the policy, last year the Conservatives controversially extended Right to Buy to properties owned by housing associations – meaning thousands more low-rent homes are likely to be sold off.
The world's least affordable cities for housing
Show all 10
Chancellor Philip Hammond confirmed in his Autumn Budget last month that a £200m pilot of the extension will be carried out in the Midlands.
The new figures compiled data from 111 English councils – two thirds of all those that still own council homes.
In seven areas – Milton Keynes, Bolsover, Brighton and Hove, Canterbury, Cheshire West and Chester, Stevenage, and Nuneaton and Bedworth – more than half of all properties sold under Right to Buy are now being rented out privately.
The highest level was in Milton Keynes, where 71 per cent of Right to Buy homes are now part of the private rented sector.
Some experts said the real number across the country is likely to be even higher because some homeowners will be subletting properties without informing their local council.
John Bibby, chief executive of the Association of Retained Council Housing, said the figures were another sign of a broken housing market.
He said: "We talk about the broken housing market and this is just another part of that.
"The Government has promised a root-and-branch green paper on social housing and it will be interesting to see if that includes Right to Buy and its impact.
"So far there's been no indication that government are moving away from the concept."
Labour said it would suspend Right to Buy until councils can demonstrate they can replace all homes sold.
Flagship government housing plan fails to deliver a single home in three years
John Healey, the party's Shadow Housing Secretary, said: "We desperately need more genuinely affordable homes, but the Conservatives' right-to-buy means council homes are being sold off and communities are losing out.
"Only one in five homes recently sold under the right-to-buy has been replaced. As this research shows, too often these homes become buy-to-let investments with higher rents costing the taxpayer millions more in housing benefit.
"Labour will invest in the biggest council house-building programme in more than 30 years, and to ensure that areas can build and retain council homes for local people we will suspend the right-to-buy, allowing councils to reinstate it only if they can prove a plan to replace homes sold one-for-one and like-for-like."
A spokesperson for the Department for Communities and Local Government said: "More than 77,500 tenants have used Right to Buy to purchase their home over the last five years, helping more people own a property.
"There are restrictions on selling on a property bought under Right to Buy within five years, and under our reinvigorated scheme every additional home sold off must be replaced by another one, nationally. Councils should deliver these additional affordable homes within three years, and so far they have achieved this."
Join our commenting forum
Join thought-provoking conversations, follow other Independent readers and see their replies