Right-to-buy: Housing association tenants to be allowed to use discount from scheme elsewhere in the country
Exclusive: Housing association tenants in rural areas or adapted homes would use it elsewhere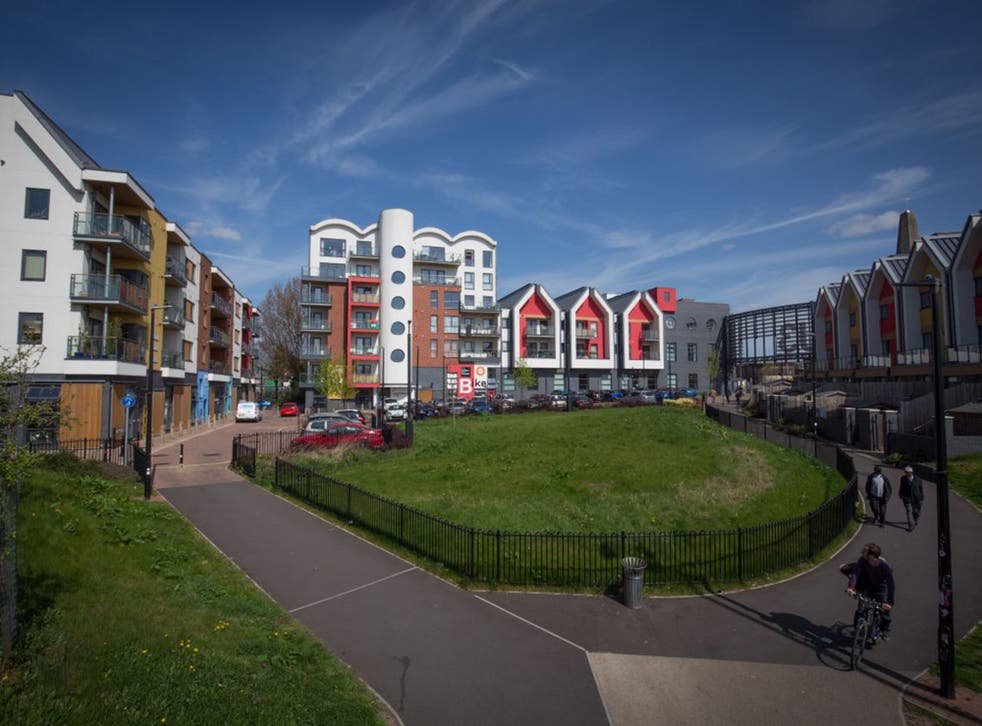 Housing association tenants who live in specially designed homes or rural areas will receive a right-to-buy discount elsewhere in the country, the housing minister will announce this week.
The Conservatives' expansion of right-to-buy beyond council homes to housing association stock will give 1.3 million more families the opportunity to purchase their homes at a discount of up to £103,900 in London and £77,900 outside of the capital.
However, even under the scheme for council houses there were exemptions for rural areas that had few houses, or adapted homes for elderly or disabled people that needed to be retained for future residents.
The housing minister Brandon Lewis will be questioned by the House of Commons' communities and local government select committee this week.
He is expected to be asked about the details of the expansion of right-to-buy, and to explain exactly how the scheme will work for rural tenants and those with adapted homes. To protect the number of homes that housing associations have adapted or own in rural areas, residents living in them will be offered what has been coined a "portable discount".
This means a rural tenant will be able to use the money to buy a house in an area with more available stock, most likely a city, while those in an adapted home could buy a similar dwelling where more of them have been built.
A tenant could buy an alternative home from their housing association portfolio or, potentially, another group that it has teamed-up to pool properties.
The move will be seen as an effort to dampen criticism from those who argue that right-to-buy reduces the number of affordable homes available for renters.
Thatcherites have resurrected the policy, which was a signature of the 1980s Conservative government, because they believe in a property-owning democracy. Tories on the committee are thought to be supportive of this ambition.
The Government argued last week that right-to-buy and help-to-buy, which is equity loans given largely to first-time owners, has boosted home ownership by nearly 270,000 since 2010. Councils received around £30m from house sales between July and September, up 9 per cent on the same period last year.
A department for communities and local government spokeswoman said: "This One Nation government is determined to build a million homes and give the chance for a million people to become homeowners. Now our historic voluntary agreement with the National Housing Federation will give 1.3 million housing association tenants the chance to purchase a home at right-to-buy level discounts. Under the terms of the agreement, Housing Associations would have the ability to offer a portable discount."
An agreement with the National Housing Federation drawn up earlier this year states: "There would be a presumption that housing association tenants would have the right to purchase a home at right-to-buy level discounts, but associations would have discretion not to sell the home under some circumstances in order to manage their business and charitable objectives. This means that in some cases, housing association tenants would be offered a portable discount to purchase an alternative property to the one that they live in.
"Housing associations would have discretion not to sell, for example where a property is in a rural area and could not be replaced, or where it is adapted for special needs tenants. In that event, housing associations would offer tenants the opportunity to use their discount to buy an alternative home from either their own or another association's stock."
Join our new commenting forum
Join thought-provoking conversations, follow other Independent readers and see their replies