Rihanna tweets Theresa May urging UK to commit £380m to global education fund
Pop star is ambassador for organisation seeking to raise $2bn a year for schools in developing nations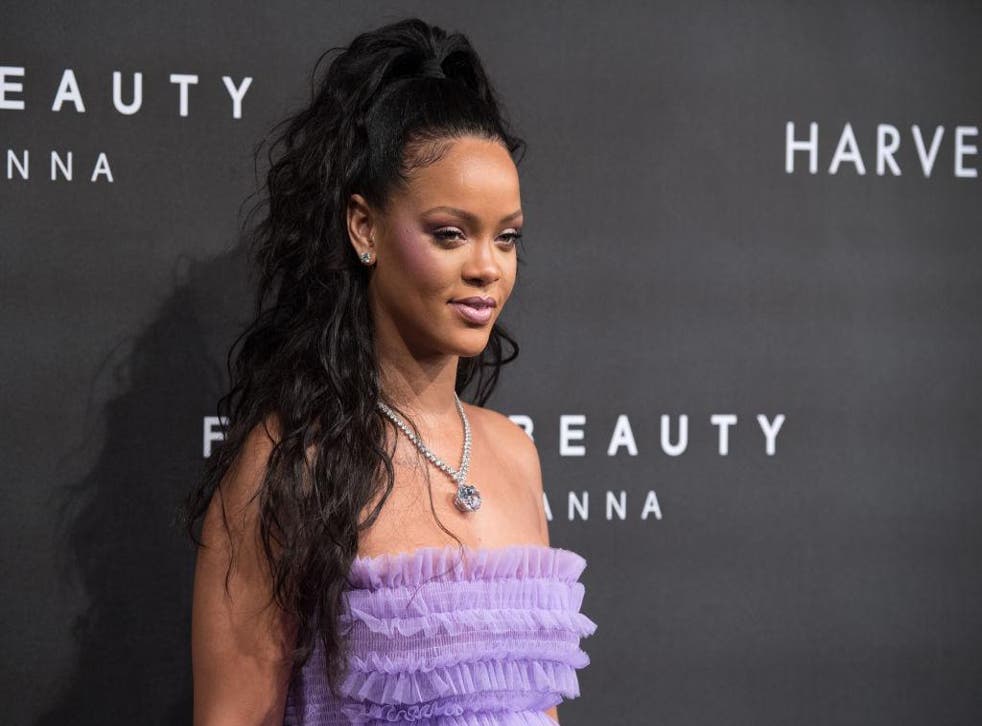 Rihanna has tweeted Theresa May urging the British Government to commit £380m towards schooling in some of the world's poorest countries.
The pop star called on the Prime Minister and International Development Secretary Penny Mordaunt to "prioritise girls' education" with a "historic" funding pledge.
The Umbrella singer reached out to a number of world leaders on social media ahead of a funding conference for the Global Partnership for Education (GPE) in Senegal this week.
Rihanna is an ambassador for the organisation, which raises funds for improve education in 65 developing nations.
The UK has historically been GPE's largest financial backer but there have reportedly been concerns the Government may scale back its commitment.
"Hello @Theresa May and @PennyMordaunt, please continue to prioritise girls' education and be a top funder of @GPforEducation," wrote Rihanna. "Will @DFID_UK make a historic commitment of £380M to #FundEducation tomorrow?"
She also tweeted Australian Prime Minster Malcolm Turnbull urging his government to "step up" with $200m funding.
The GPE is aiming to raise $2bn annual funding by 2020. It has asked the UK to commit £380m.
According to international aid news website Devex, civil society groups fear Britain's funding pledge - expected to be announced at the conference this week - will fall short of that figure.
It comes after Ms Mordaunt avoided pledging the sum when questioned during a parliamentary committee meeting.
"It's no good pledging an enormous amount of money unless we are also committed… to ensuring it is quality that's going on," she said this week.
Join our new commenting forum
Join thought-provoking conversations, follow other Independent readers and see their replies