Budget: One million more people could be living in hardship by May, Rishi Sunak warned
'This isn't right — we shouldn't be leaving anyone out of the recovery'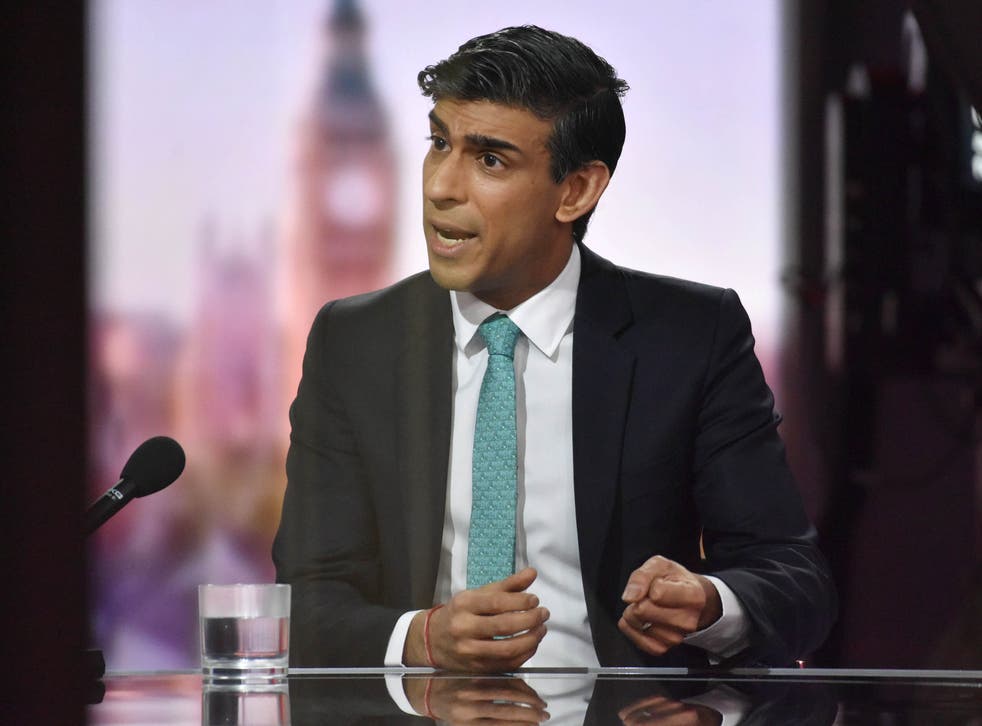 The number of people living in hardship could soar by one million by May, Rishi Sunak has been warned ahead of the Budget.
According to an analysis by the New Economics Foundation even if the chancellor extends the £20-per-week increase in universal credit payments, over 21 million people — or one in three — will have too little income to afford the basics for a "decent standard of living".
Following intense pressure from charities and opposition MPs, reports have suggested Mr Sunak will use the Budget on Wednesday to extend the uplift in universal credit until November. The extra payments were introduced at the onset of the pandemic and due to expire later this month.
Using the Minimum Income Standard (MIS), the Foundation says that as the country emerges from the health crisis, "it will lay bare the true extent of the crisis in living standards that is now a reality for millions". 
The MIS is calculated by the Joseph Rowntree Foundation and the Centre for Research in Social Policy to give a threshold for the "minimum socially acceptable standard of living". 
The NES says unlike poverty thresholds — a relative measure of income — this is calculated on the basis of the level of income needed to afford the basics. In 2020, MIS threshold was set at earnings of £19,200 per year for a single person and £18,700 each for a couple with two children.
The New Economics Foundation claims there will be an extra 1.1 million people living below the MIS  by May, compared to September 2020. If the universal credit increase is removed, it will soar by an extra 700,000 people, the analysis added.
Sarah Arnold, a senior economist at the New Economics Foundation, said: "There seems to be light at the end of the tunnel in this pandemic but we are by no means out of the woods yet. If the public health crisis abates as we all hope it will, it will lay bare the true extent of the crisis in living standards that is now a reality for millions of families.
"NEF's new analysis shows the devastating impact the crisis is having on people across the country and even if the economy starts to recover this year, we will still see an increase in the number of households falling into extreme hardship. This isn't right — we shouldn't be leaving anyone out of the recovery.
"The £20 uplift and the furlough scheme were a recognition by the government that our current safety net is insufficient to protect livelihoods and incomes. 
"It is time to build one that does, and that is fit for the future. Part of this should be a living income to ensure people have enough to live, not just survive."
Register for free to continue reading
Registration is a free and easy way to support our truly independent journalism
By registering, you will also enjoy limited access to Premium articles, exclusive newsletters, commenting, and virtual events with our leading journalists
Already have an account? sign in
Register for free to continue reading
Registration is a free and easy way to support our truly independent journalism
By registering, you will also enjoy limited access to Premium articles, exclusive newsletters, commenting, and virtual events with our leading journalists
Already have an account? sign in
Join our new commenting forum
Join thought-provoking conversations, follow other Independent readers and see their replies