Rishi Sunak's popularity sinks to lowest ever after climate U-turns
Tory prime minister losing support among Lib Dems who he needs to win over in 'blue wall' marginals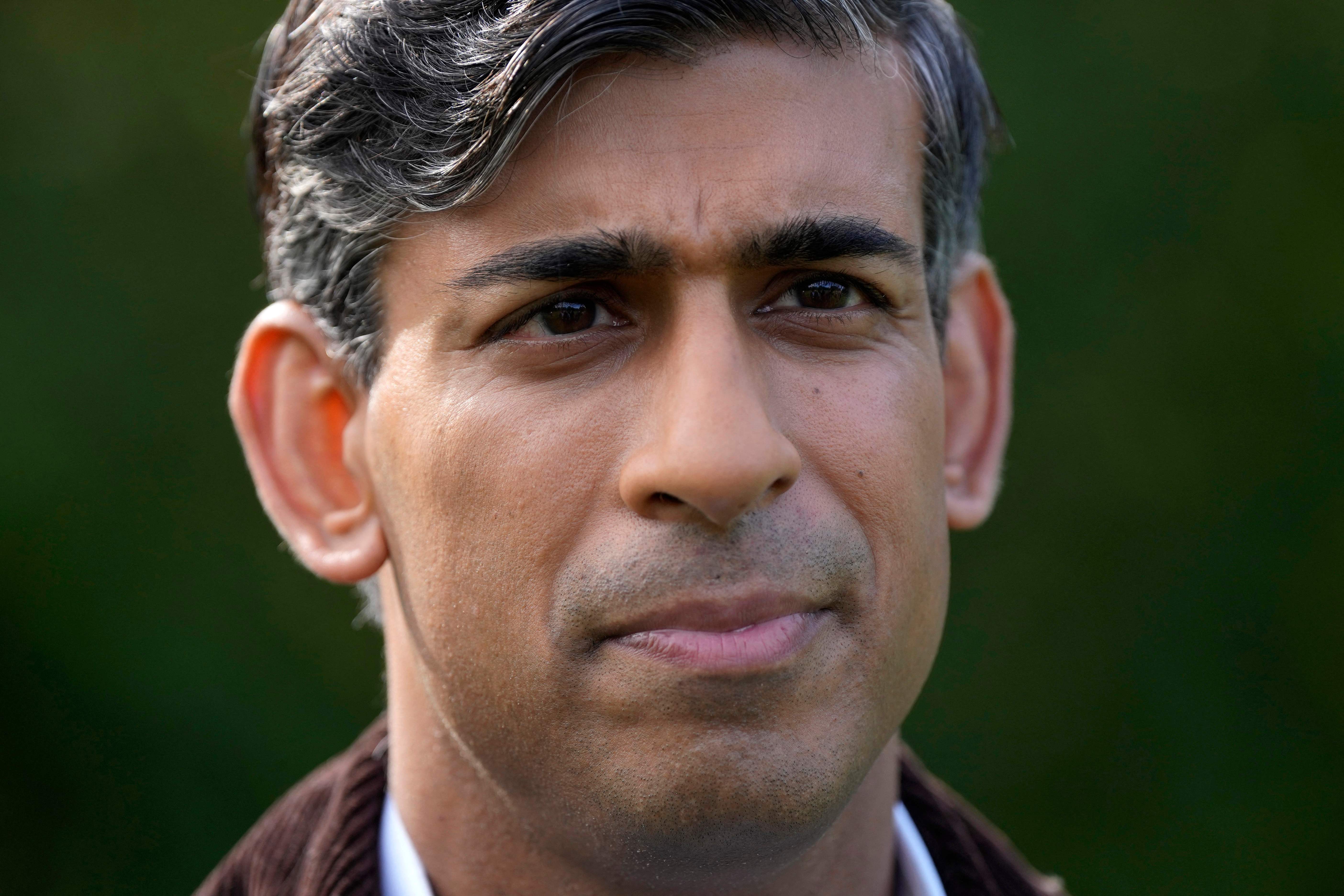 Rishi Sunak's popularity has sunk to its lowest ever level after the prime minister scrapped a series of climate pledges.
The prime minister's net favourability rating has plunged to a record -45, according to a YouGov poll carried out in the days after his speech on net zero policy.
The poll, conducted on 21 and 22 September, shows 68 per cent of voters have a negative view of Mr Sunak, up from 67 per cent in late August.
By comparison just 23 per cent now have a positive view, down from 26 per cent at the last poll.
It comes after research by another pollster, Survation, found that large majorities of voters support climate action – especially in so-called "Blue Wall" seats Mr Sunak wants to hang on to at the next election.
The latest YouGov poll looking at Mr Sunak's popularity found that the PM's popularity has taken a particular hit among Lib Dems voters who the Tories are competing for in these marginal seats.
Just 12 per cent of Lib Dem voters now say they have a favourable view - down from 25 per cent in August.
The public's impression of Labour leader Keir Starmer is also poor. just 30 per cent of the public have a favourable view of him, down from 35 per cent at the end of August.
47 per cent of voters said Mr Sunak was right to make the changes to his climate policies, while 46 per cent said he was wrong.
Matthew Smith, head of data journalism at YouGov wrote: "While the prime minister will have been hoping to receive some benefit from his net zero announcements, his reputation among Tory voters remains effectively unchanged ."
The prime minister this week insisted he is "absolutely not slowing down" efforts to combat climate change despite delaying or watering down a slate of policies.
The PM has pushed back the ban on new petrol and diesel cars, watered down the plan to phase out gas boilers by 2035 and scrapped the requirement of energy efficiency upgrades to homes.
Join our commenting forum
Join thought-provoking conversations, follow other Independent readers and see their replies