I can't campaign for Ukip any longer, says party's 'future face' Alexandra Swann over concerns with immigration stance
Emily Dugan
Tuesday 08 April 2014 09:44 Comments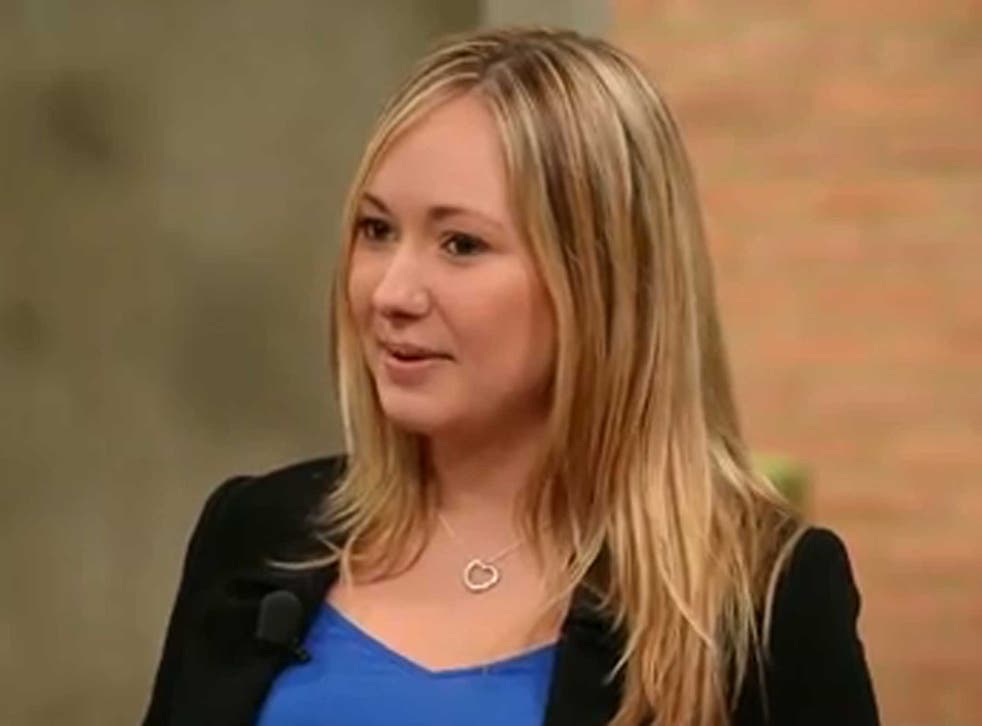 A woman who was heralded as the "future face" of Ukip says she can no longer face campaigning for the party because of their illiberal stance on immigration.
Alexandra Swann was supposed to represent the party's new, younger membership when she publicly defected from the Conservatives at Ukip's spring conference in 2012. Nigel Farage introduced her to a jubilant party faithful, boasting: "I'm very pleased to say that the Swann has migrated to Ukip".
However, it seems the Swann has migrated again. She told The Independent: "I can't bring myself to campaign for them."
The party's increasingly incendiary rhetoric on immigration has pushed Ms Swann, 25, away. She says: "The focus moved to immigration. It was difficult with the anti-gay marriage stuff. Now so much of their argument is anti-immigration which didn't sit well with me.
"The rhetoric wasn't so much about it when I joined. I think we should be discriminating on the skill level [of immigrants] as opposed to what country they're from."
Speaking of her decision not to represent the party anymore, she said: "I haven't officially left or fallen out with anyone but I can't bring myself to campaign for them. I'll probably still vote for them...[but] I don't want to be identified as that Ukip girl... I just don't really want to be affiliated with the party in an ongoing way."
Her shift in allegiance emerged as she was about to appear on the London Live show, Headline London, on Monday lunchtime. Ms Swann vehemently insisted that she did not want to be introduced by presenter Claudia-Liza Armah as a member of Ukip, explaining that the party's immigration stance meant she no longer wanted to be associated with them.
Previously deputy chair of Conservative Future, Ms Swann had been prominent in the Tory youth movement before moving to Ukip. She stood as a Ukip candidate for Farnham North in the Surrey County Council elections last May but lost out to a Conservative in a close-run race.
Her move was seen as a major scalp for Ukip and she was frequently invited to speak on behalf of the party on television and radio. Newspapers described her as "the future face of Ukip".
Despite this, she tried to play down her departure from active campaigning. "I don't want to make a song and dance about it," she said, adding: "I'm technically still a member".
However, the news will be an embarrassment to Ukip, given how much they used her defection to argue that she represented a new wave of young people attracted to the party.
Her current unease at the party's immigration policy is in contrast to her speech at the Ukip spring conference in March 2012. She said then: "We need to tell people that Ukip is probably the only party that can be trusted to defend its people... we put the human rights of British people over the apparent rights of convicted terrorists and illegal immigrants."
She added: "What we really need to do is to remove the smokescreen that's been placed by the liberal left-wing media that Ukip is a far-right party like the far-left BNP, because we're not. Ukip is a party of liberty, of small state."
In the same speech she said that the party stood for the individual and that for that reason "I'm so proud to be a member".
A Ukip spokesman said the party would not comment.
Register for free to continue reading
Registration is a free and easy way to support our truly independent journalism
By registering, you will also enjoy limited access to Premium articles, exclusive newsletters, commenting, and virtual events with our leading journalists
Already have an account? sign in
Join our new commenting forum
Join thought-provoking conversations, follow other Independent readers and see their replies