Robert Jenrick: Labour demands probe into £25m government funding given to housing secretary's constituency
Shadow communities secretary writes to head of civil service requesting Cabinet Office investigation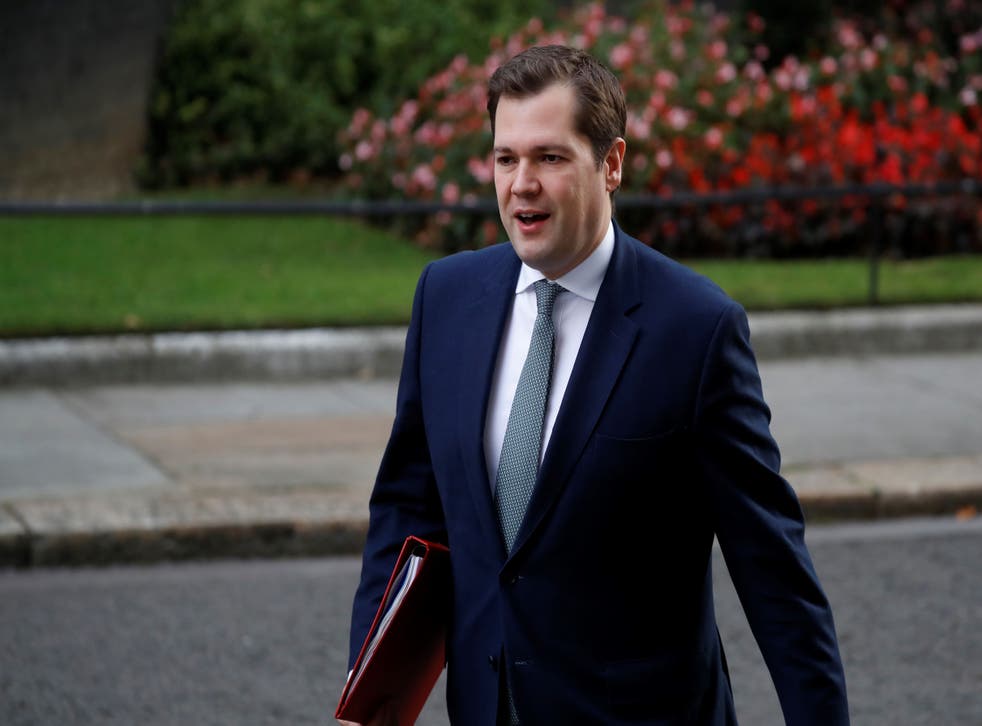 Labour has demanded a top-level investigation into communities secretary Robert Jenrick, over how government funding was allocated to his Newark constituency.
Shadow communities secretary Steve Reed has written to the head of the civil service requesting a Cabinet Office investigation into Mr Jenrick, concerning how recipients of the multibillion-pound Towns Fund were decided.
The move comes in the wake of Mr Jenrick's Newark constituency being selected for a £25m funding award.
It follows a report in The Times alleging Mr Jenrick helped select Newark for the allocation.
Mr Jenrick has insisted he was not part of the decision-making process regarding Newark as funding for the town was determined by another minister.
Labour wants an inquiry to see how Newark was chosen for inclusion in the Towns Fund, and whether officials advised against such a move.
Mr Reed also wants to know if Tory-held seats were prioritised under the initiative.
The £3.6bn Towns Fund was a high-profile government scheme in the run-up to the last general election, which ministers said was aimed at "levelling-up" so-called left behind towns.
Earlier this year Mr Jenrick rebuffed calls for his resignation after he ensured a controversial housing development was agreed before a new levy was introduced which would have cost millions for its backer.
Documents released after pressure from Labour showed multimillionaire Conservative Party donor Richard Desmond urged Mr Jenrick to approve his Westferry Printworks development in east London before a new community infrastructure levy was introduced which, it is believed, would have saved Mr Desmond £50m.
Mr Jenrick faced accusations of "cash for favours" after it emerged that Mr Desmond had given the Conservatives £12,000 two weeks after the scheme for 1,500 homes was approved, and that the housing secretary had sat next to him and viewed a video at a fundraising event.
The minister originally approved the development plan in January, overruling Tower Hamlets Council and a planning inspector.
Mr Reed said: "Hot on the heels of the Westferry scandal, Robert Jenrick yet again has serious questions to answer about allegations that he used the Towns Fund to channel public money to help Conservative Party candidates ahead of the general election.
"Mr Jenrick has made an unfortunate habit of overruling officials's advice to get his own way, just as he did during the Westferry cash-for-favours scandal.
"Now he has done the same with this blatant example of pork-barrel politics, with public money making its way to help his own re-election campaign. Misuse of public funds is a very serious abuse of public trust.
"Robert Jenrick must come to the House urgently to make a statement on how this money was awarded and submit himself to a full Cabinet Office investigation."
Mr Reed has called for the communities secretary to appear before the Commons on Monday to make a statement on the issue.
A spokesman for Mr Jenrick said: "This reporting is incorrect as the secretary of state did not select his constituency for Towns Fund money.
"To suggest otherwise is misleading, and another minister in the department is responsible for decisions around Newark's Towns Fund bid, as is normal practice.
"As made clear in the National Audit Office report, the process was comprehensive, robust and fair - and the Towns Fund will help level up the country.
"Delivering the Towns Fund was a manifesto commitment that the Labour Party opposed and offered no alternative to, so it was not surprising that Conservative candidates mentioned it during their campaigns.
"Conservatives in government are investing in our towns to improve the life chances of local people, Labour are resorting to baseless political point-scoring."
PA
Register for free to continue reading
Registration is a free and easy way to support our truly independent journalism
By registering, you will also enjoy limited access to Premium articles, exclusive newsletters, commenting, and virtual events with our leading journalists
Already have an account? sign in
Register for free to continue reading
Registration is a free and easy way to support our truly independent journalism
By registering, you will also enjoy limited access to Premium articles, exclusive newsletters, commenting, and virtual events with our leading journalists
Already have an account? sign in
Join our new commenting forum
Join thought-provoking conversations, follow other Independent readers and see their replies