Theresa May's spokesman says Robert Mugabe has 'lost the support of the people and his party'
'We don't yet know how developments in Zimbabwe are going to play out'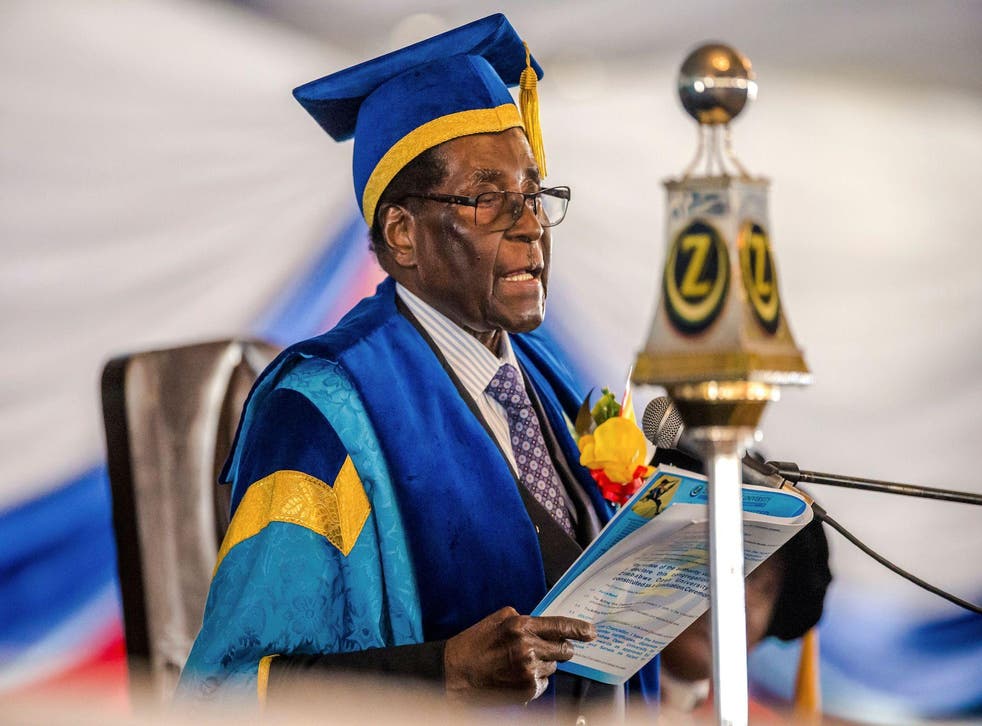 Zimbabwean President Robert Mugabe has lost the support of the people, a spokesman for British Prime Minister Theresa May said on Monday, while urging a peaceful and swift resolution to the uncertain political situation there.
"We don't yet know how developments in Zimbabwe are going to play out but what does appear clear is that Mugabe has lost the support of the people and of his party," the spokesman said.
The comments were the first time that Ms May or the UK government has commented on the ongoing crisis in the former British colony.
Mugabe's first public appearance since Zimbabwe military takeover

Show all 9
The prime minister's spokesman didn't explicitly call for Mr Mugabe to step down. But she didn't give her support to the president continuing his role either.
Mr Mugabe's embattled presidency was expected to come to an end over the weekend, when he appeared on TV to give an address that was expected to be his final one as leader. But in a shock move, he failed to resign, and suggested that he would cling on to power.
But people including his own party, Zanu PF, have suggested they may pursue legal means to have Mr Mugabe removed from power.
Join our new commenting forum
Join thought-provoking conversations, follow other Independent readers and see their replies