Rochester by-election: How Ukip could pull off an even more spectacular upset than in Clacton
A distrust of Europe could lead to an electoral earthquake in what is nominally a safe Tory seat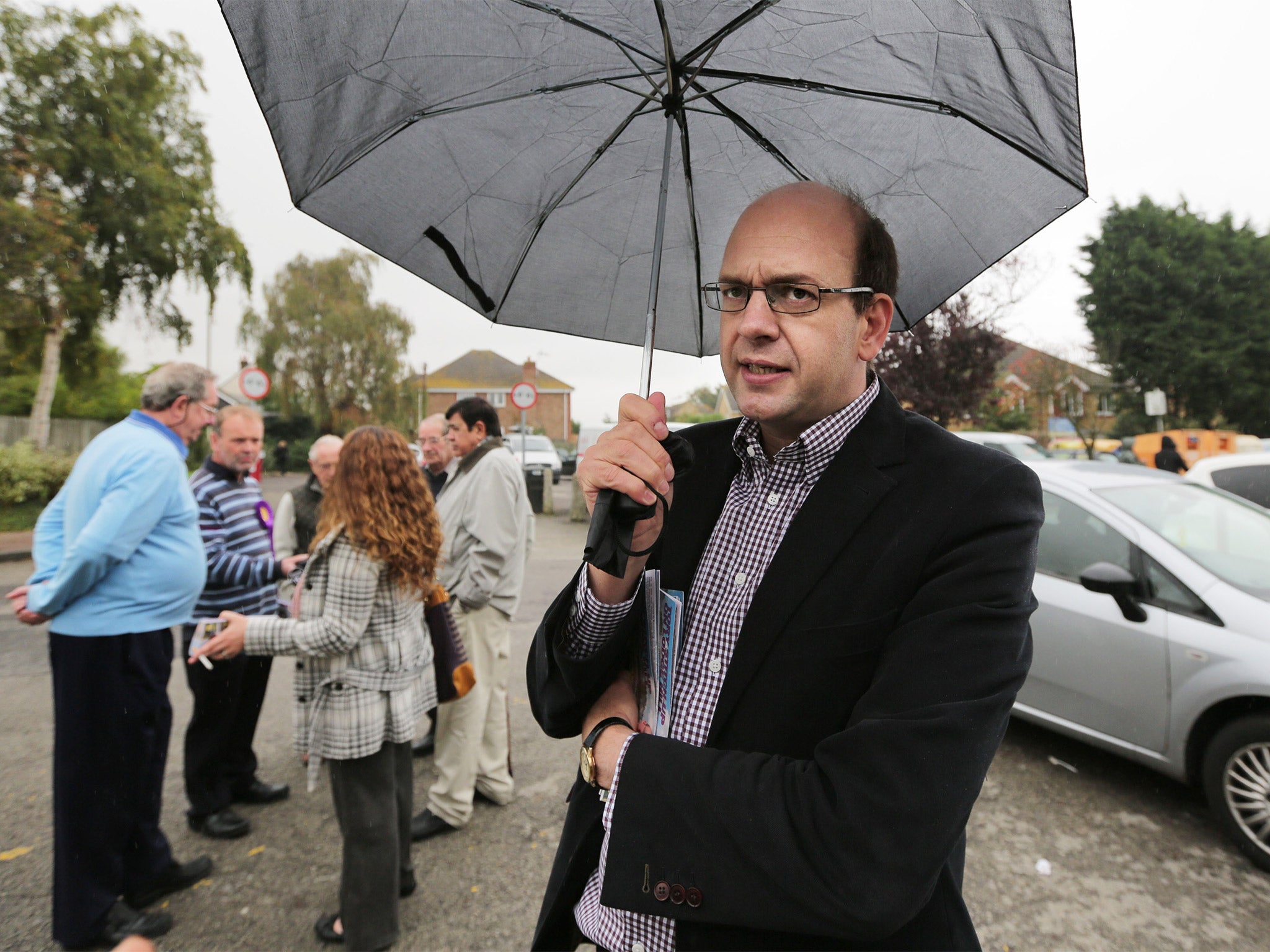 From the Spanish Armada to the Napoleonic Wars there is perhaps no part of England more closely associated with defending Britain from foreign invasion than the historic port and dockyard of Chatham.
It was here where Sir Francis Drake first set sail at the age of 12 and it was here that the body of Horatio Nelson was brought after his death at the Battle of Trafalgar.
It is a place steeped in island history and a particular type of Englishness. Times may have changed but it would be fair to say that a suspicion of Europe still runs deep in Chatham and its neighbouring towns of Rochester and Strood.
"Of course Europe is and immigration is an issue for people," says a lady dressed in 18th-century costume manning an information point at a dockyard museum. Her colleague interrupts: "How can it be right when you have pensioners who can't heat their homes and army veterans living on the streets that we're paying benefits to people coming here from abroad?"
It is sentiments such as these that may well help Ukip pull off an even more spectacular by-election upset in Kent than Douglas Carswell's victory in Clacton last week.
Notionally, Chatham should be a safe Conservative seat with a majority of nearly 10,000 over Labour at the last election. But with the defection of the Tory MP Mark Reckless earlier this month and Nigel Farage's electoral bandwagon on a roll, early polls and betting odds suggest another Ukip victory.
And defeat here would be far more serious for the Tories than the Chatham reverse was – because here they are going all out for victory. Every single voter in the constituency has already received a letter from David Cameron urging them to support his party, while some locals said they had been phoned several times by Tory canvassers asking what issues they care about.
The Conservatives are also spending significant amounts on advertising. Search for articles about Mark Reckless on Kent Online and you will be confronted with paid adverts of David Cameron promising a tax cut for 30 million people. The party has also decided to run an "open primary" to select their candidate for the seat that will give all voters, regardless of party affiliation, the chance to choose between a shortlist of two Tory nominees.
This, the Tories hope, will encourage interest in their campaign and persuade voters to back the same choice on 20 November when the by-election is expected to be held. All this is said to have cost Conservative Central Office more than £50,000 so far – much more that they spent during the whole of the Clacton campaign.
The Conservatives' hope is that Mr Reckless has nowhere the same kind of personal following the Mr Carswell did in Clacton and that the traditional Tory vote will hold up without him.
Out canvassing with him today, you can sort of see why. He is friendly but comes across as a slightly awkward and diffident character – without Mr Carswell's natural ease. A former City banker, somehow the differences between him and the people he is asking to support him seem rather more pronounced than in Clacton.
"Everybody knows Mark Reckless," says 81-year-old Vera Conroy pointedly. "And I will be voting for Mr Cameron." Another voter, who didn't give her name agrees: "I saw some stuff on Facebook about him – about how he was mobbed by protesters from his old employer. I don't think much of what he's done."
But others disagree. Paul Masters says he will vote for Mr Reckless despite the fact he's in Ukip – not because of it. "I'm a big supporter of him personally although I'm not sure about Ukip's policies. He's standing up on local issues like the development at Lodge Hill so I'll vote for him as our MP."
It is issues such as the proposed development of 5,000 new homes at Lodge Hill on the Isle of Grain rather than national issue that Mr Reckless says he wants this campaign to be about.
"We want to get power back from politicians in Westminster to out local communities," he says. "Whether it's our new bus station that so many users don't like or the new dedicated bus lane that hardly any buses use... in Strood, I just think that local decisions are made better by local people."
On the central issue of immigration Mr Reckless urges reform rather than draconian measures. "I do talk about immigration but what I try to do is talk about rebalancing immigration. The Government is cracking down on immigration from outside Europe in an almost inhumane, unpleasant way in order to make way for the unlimited number of sometimes unskilled immigrants from southern Europe."
The result in Rochester will depend on what happens to Labour's vote and whether Mr Reckless can build a coalition of personal supporters, dissatisfied Tories and Labour switchers. It will almost certainly be tighter than in Clacton. But Mr Reckless has one advantage over his old friend Mr Carswell: the Tories can't deploy Boris Johnson here.
The London Mayor is hated for his backing of a new London airport in the constituency's backyard. If he puts in an appearance he will be mobbed for all the wrong reasons.
Join our commenting forum
Join thought-provoking conversations, follow other Independent readers and see their replies