Royal College of GPs warns Jeremy Hunt's new contract will starve the NHS of doctors
The professional body says recruitment will become significantly more difficult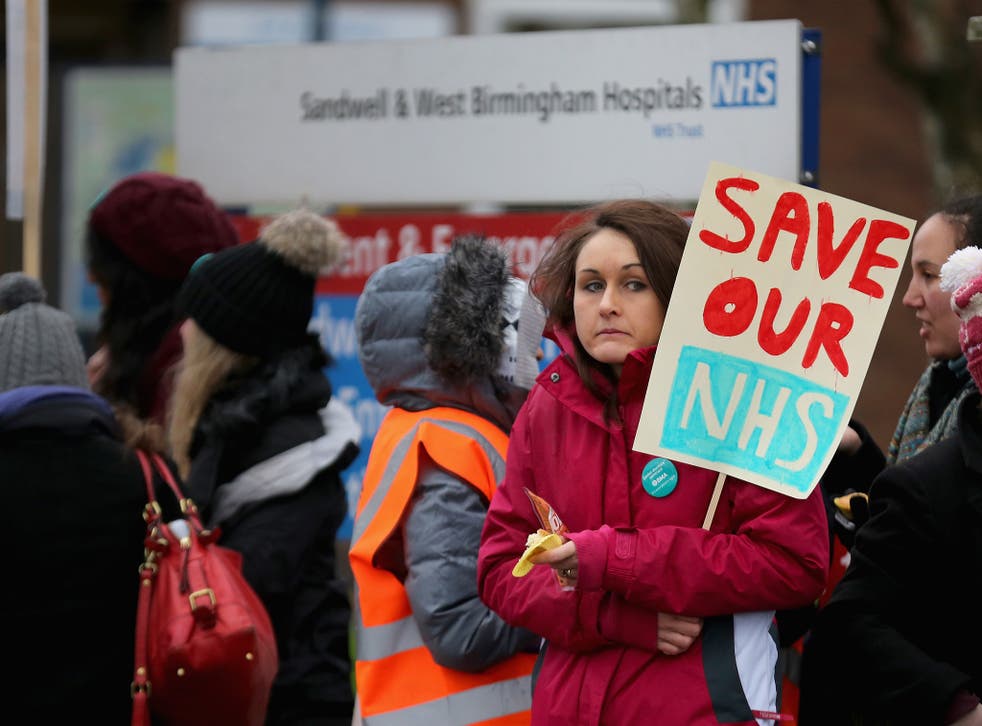 The new contract being forced on junior doctors by the Government will make it difficult for the NHS to recruit enough doctors, GPs' professional body has warned.
The Royal College of GPs, the membership body for family doctors which oversees aspects of their training and clinical standards, said it was "shocked and dismayed" at the decision to press ahead with the changes.
Dr Maureen Baker, chair of the Royal College, warned that the move would damage morale and lead to medical students deciding not to pursue their studies.
"The imposition of the contract will undoubtedly impair our efforts to recruit thousands of additional doctors into the NHS over the coming years in order to keep the health service sustainable – as many medical students are seeing this turmoil, not liking what they see, and turning away from medicine in the UK altogether," she said.
"Doctors choose medicine because they genuinely want to care for their patients and contribute to the health service. It is evident that junior doctors do not think the proposed contract will allow them to do this. The College will continue to support our junior doctors."
The warning from the Royal College is a particular blow to the Government because the ministers have said they want more care to be delivered by GPs rather than in hospitals.
Doctors pay £9,000 a year for their university degrees and complete around six years of studies, racking up huge amounts of debt in the process.
After graduation they continue compulsory foundation training in NHS hospitals, albeit on a paid basis.
In pictures: Junior doctors protests in UK

Show all 10
A survey reported by the Independent on Wednesday found that around 90 per cent of junior doctors were considering quitting upon the imposition of the contract.
Jeremy Hunt, the Health Secretary, told the House of Commons on Thursday that he had the backing of NHS bosses to impose the new contract.
The British Medical Association, which has been negotiating the contract with officials, meanwhile said it would consider "all options open to us" to stop the contract.
The new terms of employment re-define anti-social hours and make it cheaper for hospitals to roster doctors on weekends and evenings.
The Government says this will improve care at weekends and in evenings but junior doctors worry that it will affect patient safety by encouraging unsafe shift patterns, and also that doctors who work the very longest hours will lose out financially.
Mr Hunt says the Conservatives have a mandate from their manifesto commitments on the health service to make the change. The Tory manifesto made reference to creating a so-called "seven-day NHS" which Mr Hunt says the old contract is disrupting.
Register for free to continue reading
Registration is a free and easy way to support our truly independent journalism
By registering, you will also enjoy limited access to Premium articles, exclusive newsletters, commenting, and virtual events with our leading journalists
Already have an account? sign in
Join our new commenting forum
Join thought-provoking conversations, follow other Independent readers and see their replies