Rupert Murdoch had three meetings with George Osborne in one year
News Corp executives had more access to ministers than any other media organisation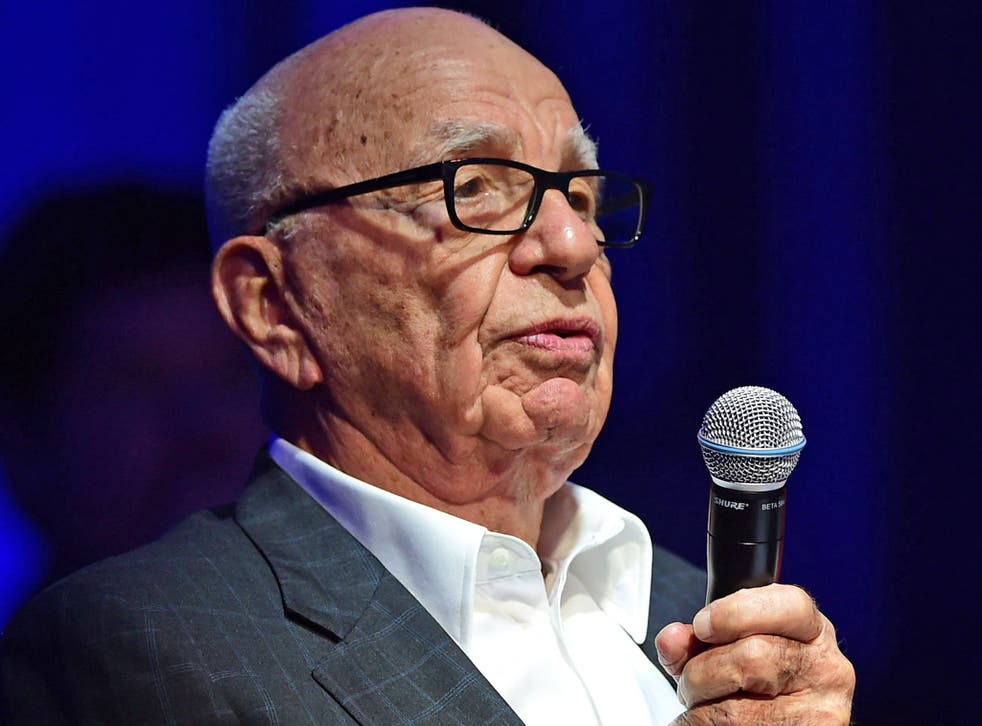 Executives from News Corporation had more access to government ministers than any other media organisation in the year to the end of March 2015, new research has found.
Rupert Murdoch personally attended eight of the 10 meetings they had, including three with chancellor George Osborne, three with then culture secretary Sajid Javid and two with then education secretary Michael Gove, according to analysis of ministerial meetings published by the Media Reform Coalition.
The data shows "that the special access afforded to News Corporation executives has shown no signs of abatement in the aftermath of the phone hacking scandal and subsequent Leveson Inquiry," the Media Reform Coalition said in a statement.
David Cameron also met News Corp editors and executives including chief executive Robert Thomson, six times between August and the end of March and head one meeting with Daily Mail editor-in-chief Paul Dacre, the coalition found.
He also met the editor and chief executive of the Telegraph, Chris Evans and Aidan Barclay, three times.
The coalition, set up in 2011 in the wake of the phone hacking scandal also called for government ministers appointed since the May election to disclose details of their meetings with media groups.
Culture secretary John Whitingdale had also refused last month "to disclose what meetings he has had, if any, with Sky or News Corp executives since May of this year, in response to a Parliamentary question tabled by Paul Farrelly MP," they said.
"Simply publishing 'lists' of meetings with media executives is unlikely to restore any degree of public faith after the rampant institutional corruption between media and officials that was exposed during the Leveson hearings," they added. "Such is the fog of transparency that endures around the nexus of media and political power."
A News Corp spokesperson told The Guardian: "As the owner of HarperCollins, Dow Jones, the Wall Street Journal and its WSJ City app, the ad tech company Unruly, printing plants and a number of UK publications, News Corp is a large employer in the UK, making a significant contribution to the economy and people's lives."
Register for free to continue reading
Registration is a free and easy way to support our truly independent journalism
By registering, you will also enjoy limited access to Premium articles, exclusive newsletters, commenting, and virtual events with our leading journalists
Already have an account? sign in
Register for free to continue reading
Registration is a free and easy way to support our truly independent journalism
By registering, you will also enjoy limited access to Premium articles, exclusive newsletters, commenting, and virtual events with our leading journalists
Already have an account? sign in
Join our new commenting forum
Join thought-provoking conversations, follow other Independent readers and see their replies