Russian military to blame for NotPetya cyber attack, says UK Foreign Office
Ministers say Moscow 'almost certainly' behind attack that crippled computers in 65 countries
Benjamin Kentish
Political Correspondent
Thursday 15 February 2018 11:11 Comments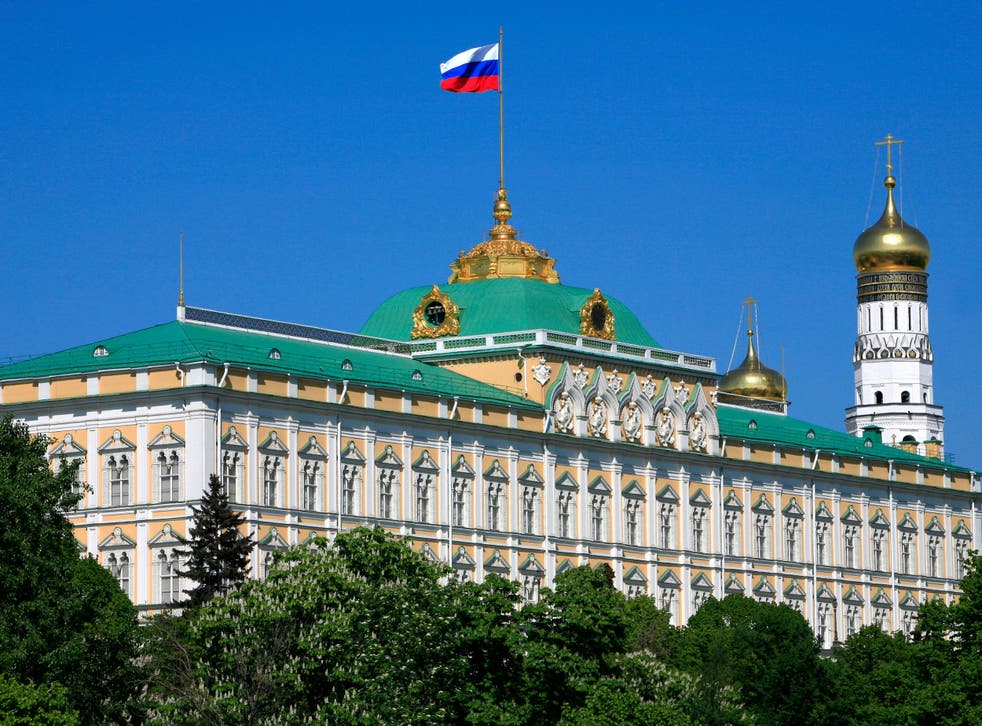 Russia was behind a major cyber attack that affected countries around the world and cost businesses hundreds of millions of pounds, the UK Government has said.
Ministers claimed Russian military intelligence was responsible for the NotPetya attack last June, which took down IT systems in Ukraine before spreading to 64 other countries, including the UK.
In an unusually strong critique of Vladimir Putin's government, the Defence Secretary, Gavin Williamson, accused Moscow of "ripping up the rule book".
It is understood the UK's National Cyber Security Centre has determined that the Russian military was "almost certainly" behind the attack. Moscow has denied suggestions that it was to blame, pointing out that Russian computers were also affected.
Mr Williamson said: "We have entered a new era of warfare, witnessing a destructive and deadly mix of conventional military might and malicious cyber attacks.
"Russia is ripping up the rule book by undermining democracy, wrecking livelihoods by targeting critical infrastructure, and weaponising information. We must be primed and ready to tackle these stark and intensifying threats."
The Government does not normally disclose who it believes is behind attacks affecting the UK. That it chose to do so on this occasion "underlines the fact that the UK and its allies will not tolerate malicious cyber activity," the Foreign Office said.
The NotPetya malware crippled computers unless their owners agreed to make a ransom payment. It was initially targeted at key Ukrainian companies and infrastructure, including energy companies, airports and banks, but quickly spread around the world.
The attack is believed to have caused businesses globally to lose up to £850m. One of the companies affected was British manufacturer Reckitt Benckiser, which owns brands such as Dettol, Durex and Strepsils. Analysts believe the firm lost up to £100m as a result of the virus.
UK news in pictures

Show all 50
Lord Ahmad of Wimbledon, the foreign office minister with responsibility for cybersecurity, said the UK had determined that the "the Russian government, specifically the Russian military" was responsible for the "destructive" NotPetya attack.
"The attack showed a continued disregard for Ukrainian sovereignty. Its reckless release disrupted organisations across Europe costing hundreds of millions of pounds," he said.
"The Kremlin has positioned Russia in direct opposition to the West yet it doesn't have to be that way. We call upon Russia to be the responsible member of the international community it claims to be rather then secretly trying to undermine it."
Lord Ahmad said the UK would continue to identify and respond to cyber attacks, including by "imposing costs on those who would seek to do us harm".
'Petya' cyber attack hits firms across the world
The warning comes weeks after another outspoken critique of Russia by Mr Williamson, who warned that Moscow could cause "thousands and thousands and thousands of deaths" through cyber attacks on UK infrastructure.
In comments dismissed by Moscow as "worthy of a Monty Python sketch", Mr Williamson said: "The plan for the Russians won't be for landing craft to appear in the south bay in Scarborough, and off Brighton beach.
"They are going to be thinking, 'How can we just cause so much pain to Britain?
"Damage its economy, rip its infrastructure apart, actually cause thousands and thousands and thousands of deaths, but actually have an element of creating total chaos within the country."
Russia has been at loggerheads with Ukraine since 2014, when Moscow annexed the peninsula of Crimea. The government in Kiev is battling against Russian-backed separatists in the east of the country.
Register for free to continue reading
Registration is a free and easy way to support our truly independent journalism
By registering, you will also enjoy limited access to Premium articles, exclusive newsletters, commenting, and virtual events with our leading journalists
Already have an account? sign in
Join our new commenting forum
Join thought-provoking conversations, follow other Independent readers and see their replies