May condemns Russia's actions in clash with Ukraine ahead of face-to-face meeting with Vladimir Putin
'Our message to Russia is very clear, they should release the ships and sailors'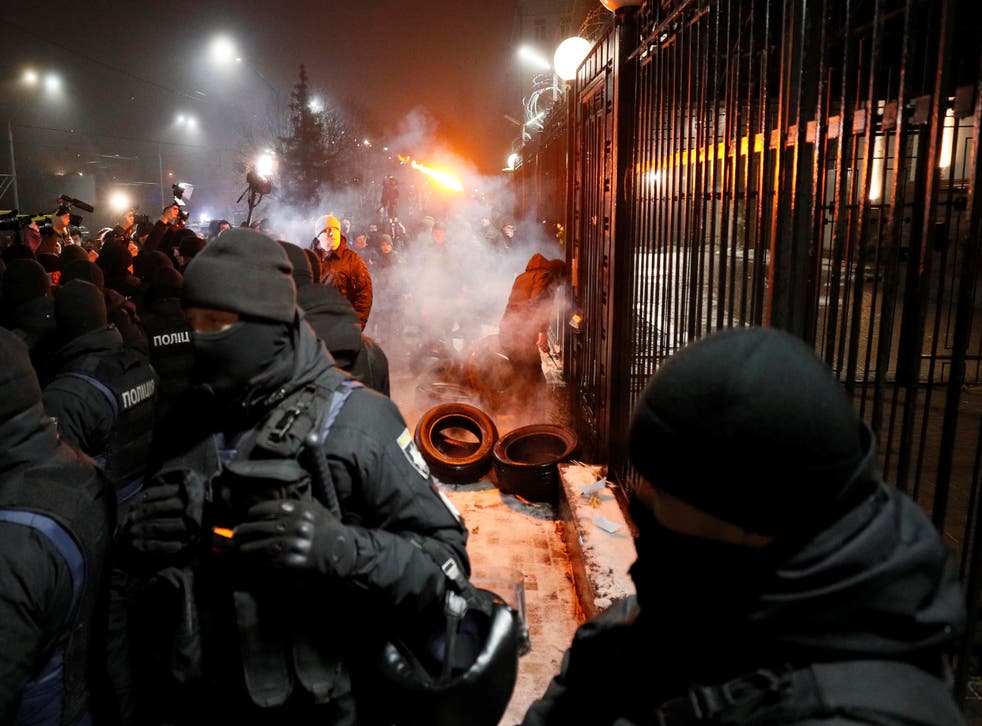 Theresa May has hit out at Vladimir Putin's aggression in Ukraine, ahead of the two leaders coming face-to-face at the G20 summit in Argentina.
The prime minister called on Russia to "release the ships and the sailors" it seized after the clashes off the coast of its neighbour.
"Our message to Russia is very clear, they should release the ships and sailors, de-escalate the situation," she told reporters.
"If you look at what we have seen just over the last year or so, this is part of a pattern of Russian behaviour.
"We have always been at the forefront in the EU of calling for sanctions on Russia in relation to its behaviour. We will continue for what we consider to be appropriate sanctions on Russia."
Ms May pointed back to the message she delivered in her recent speech to the Lord Mayor's banquet, adding: "Russia could take a different road.
"Russia could support the rules-based international system and if it did that its position would be a different one. It is choosing to continue with this pattern of behaviour."
Join our new commenting forum
Join thought-provoking conversations, follow other Independent readers and see their replies