Ruth Davidson warns younger voters see Conservatives as 'anathema' and urges party to embrace more liberal outlook
Scottish Tory leader says voting for party has 'become countercultural for many people in Britain'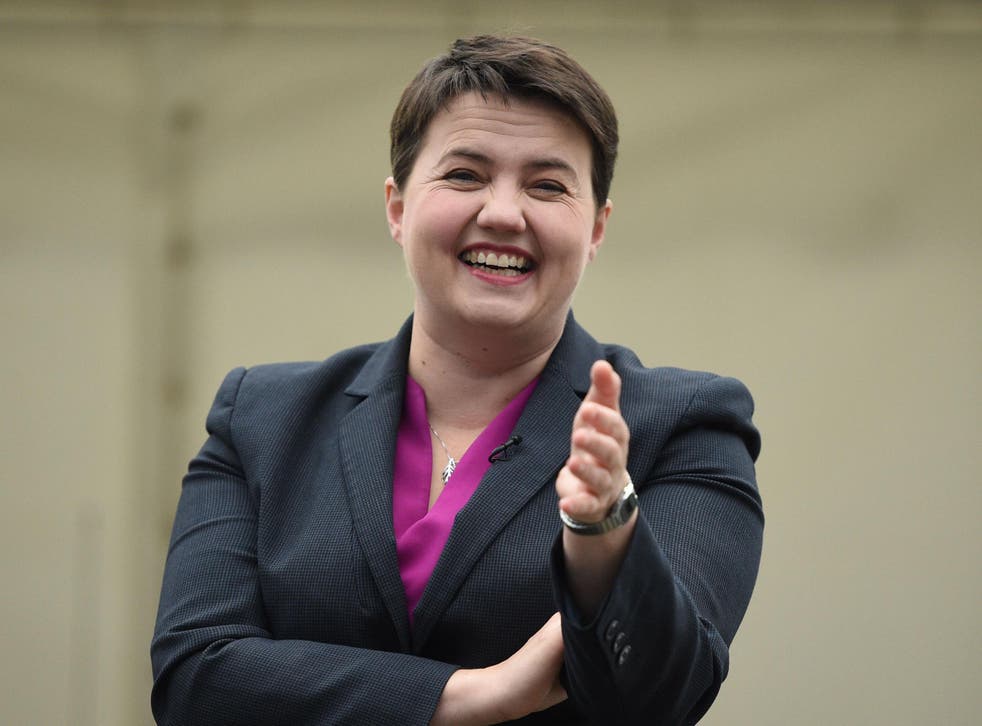 Ruth Davidson has urged the Conservatives to embrace a more liberal outlook to attract younger voters as she warns many currently see the party as "anathema".
The remarks from the Scottish Conservative leader and rising star within the party comes as she will help launch Onward next week – a campaigning, centre-right think tank which aims to generate policies that appeal to under 45s.
Referring to recent polling conducted by YouGov, which found that nearly half of 18 to 24-year-olds would never vote for the Tories, Ms Davidson said the results were "depressing but not entirely surprising".
She added that voting for the Conservatives has "become countercultural for many people in Britain" with many younger voters seeing the party as "anathema" and that the "crash generation simply don't trust the motivation of the right".
Writing in The Guardian, she continued: "A bolder narrative about the benefits of our free society and a bit more practical delivery is required if we're to show we want to speak to all, and act for all."
"The younger generation, and society at large, is not yearning for a five-year plan of centrally delivered tractor quotas," she added.
"Instead, we are a society that prizes individual autonomy and freedom of expression, and expects government to help us to achieve our goals, not set them. Conservatives should seek to embrace this open, liberal outlook as a positive – and not a threat."
UK news in pictures

Show all 50
Ms Davidson also used the article to point to her success in Scotland after her party secured an additional 12 Westminster seats at the general election last year and made significant gains at the 2016 Scottish election, becoming the second largest party in the Scottish parliament.
She added: "In the last few years the party in Scotland has sought to write our own history, tell our own story, and speak about why we do what we do – and in so doing, remove some of the negative stereotypes that follow us."
Join our new commenting forum
Join thought-provoking conversations, follow other Independent readers and see their replies