Ruth Davidson puts her mental health and relationship first as she rules herself out of any bid to succeed Theresa May to become prime minister
'You have to want it, and I don't want to be prime minister,' she says, 'I value my relationship and my mental health too much'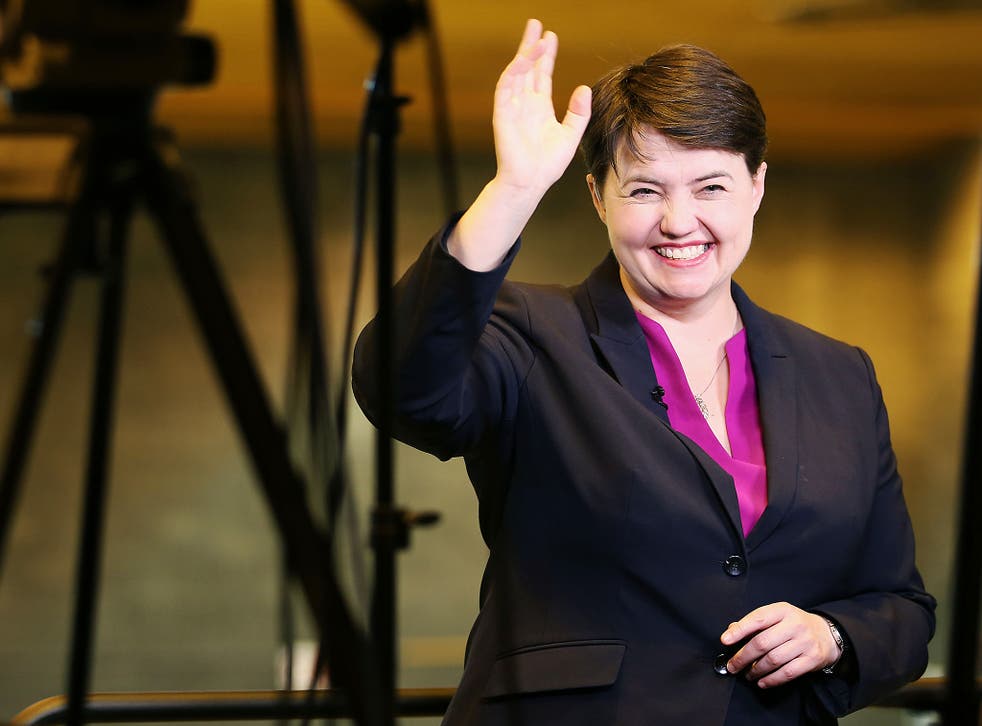 Scottish Conservatives leader Ruth Davidson has ruled out ever becoming prime minister for the sake of her mental health and relationship.
The 39-year-old described rumours she might one day become leader of the UK as "b*****ks".
In an interview with The Sunday Times, she also revealed how she had self-harmed and suffered with suicidal thoughts when she was younger, revealing a series of scars on her arms.
Ms Davidson's personal popularity, electoral success and centrist policies have frequently seen her tipped as a future party leader. Theresa May has so far given no indication that she intends to stand down, but many Conservative MPs expect a leadership battle within the next 12 months.
But asked if she would ever run for the job, the MSP for Edinburgh Central, who is pregnant with her first child, said: "No. You have to want it, and I don't want to be prime minister... I value my relationship and my mental health too much for it. I will not be a candidate."
She added: "On a human level, the idea that I would have a child in Edinburgh and then immediately go down to London four days a week and leave it up here is offensive, actually offensive to me."
In extracts from Ms Davidson's memoirs, printed by the newspaper, she tells how the suicide of a boy from her home village when she was 17 sent her into a "tailspin".
A year later she was diagnosed with clinical depression but the medication gave her "desperate, dark, terrible dreams".
"I started having suicidal thoughts," she wrote.
UK news in pictures

Show all 50
Ms Davidson said she is "still frightened" of going back to the "psychological place I once inhabited".
She said she turns to "structure, exercise, forward momentum, measurable outcomes" when she is feeling anxious.
Join our new commenting forum
Join thought-provoking conversations, follow other Independent readers and see their replies