Sadiq Khan commissions Brexit impact assessments after Government admits it doesn't have any
London Mayor says it is 'outrageous' that Tory ministers haven't assessed economic consequences of Brexit 
Benjamin Kentish
Friday 08 December 2017 16:46 Comments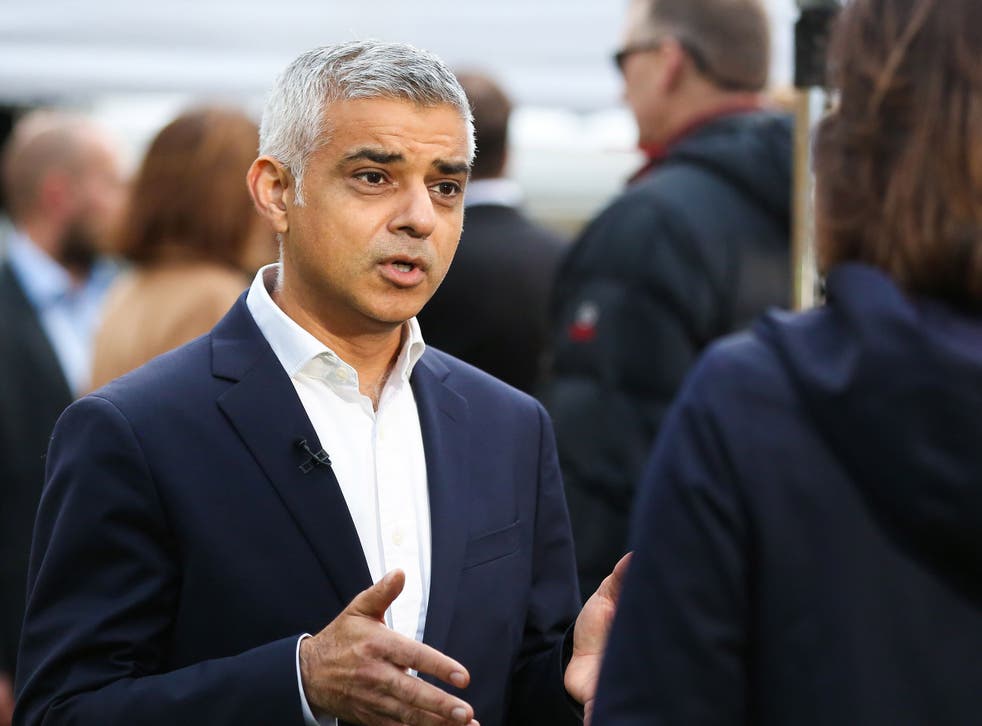 Sadiq Khan has commissioned his own assessments of the impact of Brexit on the economy after the Government admitted it has done no such studies itself.
The Mayor of London said he had been forced to act by the "outrageous" omission and has requested comprehensive studies on the effect that Britain leaving the EU will have on nine key economic sectors.
Among those to be assessed are financial services, construction and the creative industries, all of which are likely to be significantly affected by Brexit.
The other sectors to be covered are digital, life sciences, hospitality, culture, food and manufacturing, and science and technology.
The studies, which will be carried out by analysts at Cambridge Econometrics, will consider both the impact of Brexit on the London economy and its wider consequences for the rest of the UK.
They will assess a range of possibilities, ranging from the status quo to a hard Brexit in which Britain exits the EU without a transition period.
Despite having previously suggested that impact studies have been carried out, David Davis, the Brexit Secretary, told the Brexit Select Committee earlier this week that there is "no such systematic impact assessment".
He added: "I'm not a fan of economic models because they have all proven wrong."
Brexit bonhomie as May finally seals agreement with EU leaders

Show all 10
Criticising the Government for a lack of preparation, Mr Khan, who is currently on a visit to India and Pakistan, said: "It is outrageous that the Government either failed to properly consider the impact of Brexit on Britain's economy, or are refusing to release their analysis.
"If it's the former then I question their competence. If it is the latter then I question whether they have something to hide.
"We need to know the impact of different Brexit scenarios on our economy in order to deliver a Brexit deal that protects jobs and growth."
The UK has not conducted a Brexit impact assessment on any sector, says David Davis
The London Mayor's announcement came hours after Theresa May and EU leaders announced they had reached a deal on the main issues that have arisen during negotiations: the future of the Irish border, reciprocal citizens' rights and the size of the UK's Brexit bill.
It means talks will now be allowed to progress to the second phase, which relates to the UK's future relationship with Europe.
Despite the agreement making a Brexit deal more likely, Mr Khan said he thought the possibility of a second referendum on the final arrangement remained "on the table".
He said: "I'm not sure what else you could do if Parliament rejects the deal the Government has done. No deal would be catastrophic for our country."
Register for free to continue reading
Registration is a free and easy way to support our truly independent journalism
By registering, you will also enjoy limited access to Premium articles, exclusive newsletters, commenting, and virtual events with our leading journalists
Already have an account? sign in
Join our new commenting forum
Join thought-provoking conversations, follow other Independent readers and see their replies