Sadiq Khan wins second term as London mayor despite tighter-than-expected race
Mr Khan said he was 'deeply humbled' to be re-elected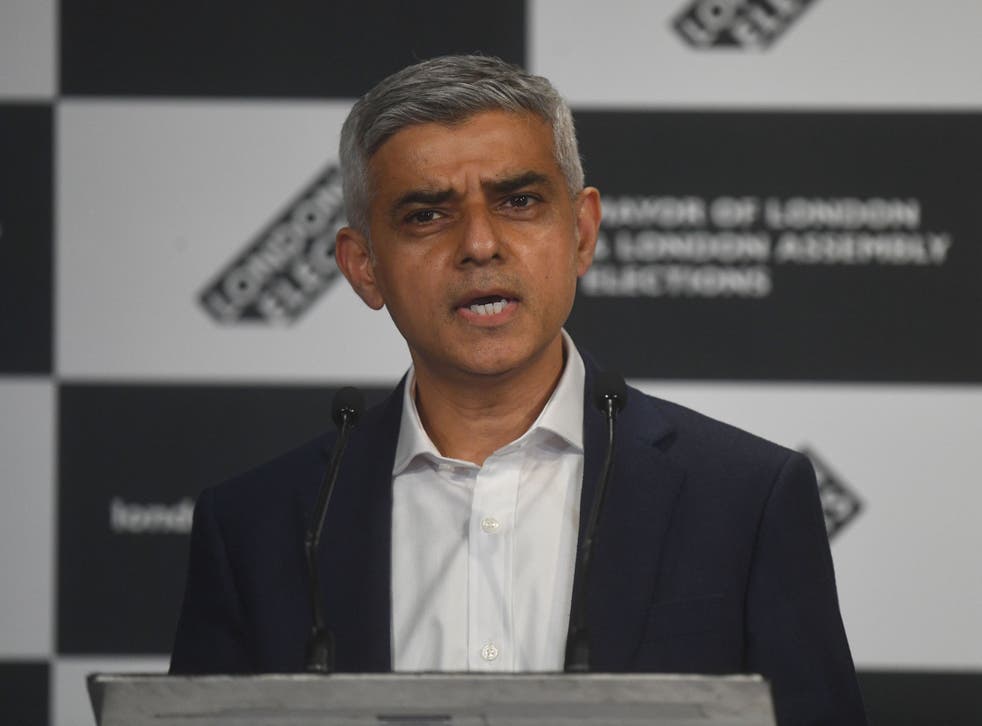 Sadiq Khan has won a second term as Mayor of London, beating Conservative rival Shaun Bailey by a narrower than expected margin.
Mr Khan, the Labour candidate, won more than 1 million first-preference votes, but turnout was only 42 per cent.
In his victory speech, he said he wanted to "build a brighter future" for London after coronavirus.
The incumbent gained 1,013,721 first-preference votes compared to Mr Bailey's 893,051, then a further 192,313 second-preference votes compared to Mr Bailey's 84,550.
The result was declared at 11pm on Saturday.
The Green Party came third behind the two main candidates, with Sian Berry getting 197,976 first-preference votes and 486,798 second-preference.
Actor-turned-populist Laurence Fox gained 47,634 first-preference votes, while novelty candidate Count Binface beat Piers Corbyn with 24,775 against 20,604.
It provided a glimmer of hope for Labour after it received a drubbing in local elections in England, losing control of a host of councils and a humiliating defeat in the Hartlepool by-election.
In his victory speech from City Hall, Mr Khan said he was "deeply humbled" to be re-elected as mayor, and pledged to a build a "better and brighter future" for the capital following the coronavirus pandemic.
"It's in this spirit that I promise to lead London over the next three years, building bridges between the different communities in our city, building bridges across cultural, social and class divides," he said.
Mr Khan was first elected mayor of the capital in 2016 in a landslide victory, breaking the Conservatives' eight-year hold on City Hall.
The human rights lawyer-turned-politician became the first Muslim mayor of a major European capital.
Dr Rosena Allin-Khan, Labour MP for Tooting, southwest London, tweeted: "Once again Tooting's own proves that hope always trumps hate. So proud.''
In his speech, Mr Bailey said Londoners had not "written him off".
"As I went through these, for me what was two years of campaigning, one feeling felt familiar to me, one challenge had always felt the same and that was the feeling of being written off – by pollsters, by journalists, by fellow politicians," he said.
"But it's no surprise to me that Londoners didn't write me off - when you come from where I come from and see the things I've seen as a poor boy who's been homeless, who's been unemployed, a youth worker in the city — you understand London is generous in spirit and will give you a hearing."
Join our new commenting forum
Join thought-provoking conversations, follow other Independent readers and see their replies