Sadiq Khan launches 'biggest ever' drive to sign up postal voters ahead of London mayoral elections
Exclusive: Labour mayor says party must not be 'squeamish' about pushing early voting
Saturday 08 February 2020 08:53 Comments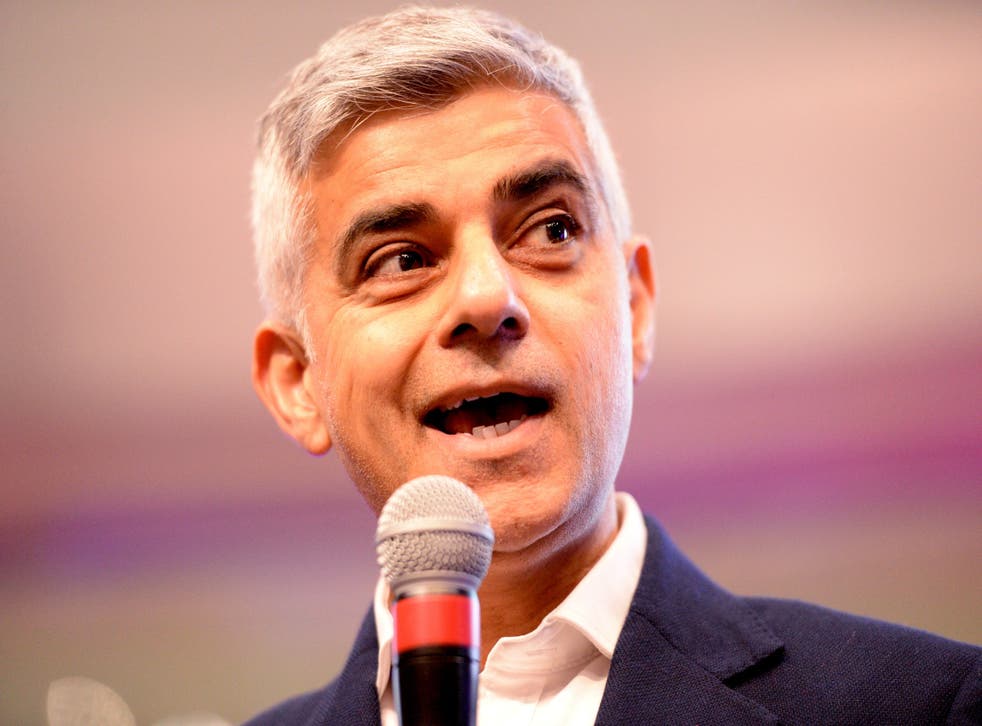 Labour's London mayor Sadiq Khan has launched what he says will be the biggest ever drive to sign up postal voters in the capital, ahead of elections to City Hall in May.
Mr Khan was using a speech to Labour's London Policy Forum on Saturday to warn that the party has been too "squeamish" about encouraging supporters to vote early, resulting in a "shocking" situation where Conservatives were effectively winning December's general election two weeks before polling day.
Citing evidence that people with postal votes are nearly twice as likely to take part in elections as those who wait to cast their ballot at the polling station, he set a target to register 50,000 Londoners as "early voters" by the deadline of 22 April.
The mayor believes Labour has for too long regarded postal voting as something which is likely to boost turn-out mainly among older voters, who historically tend to favour Conservatives.
Instead, with increasingly time-poor modern lifestyles in the capital, he said it was "a perfectly legitimate tool to help voters with busy lives make sure they can exercise their right to vote".
UK news in pictures

Show all 50
Labour should learn from Barack Obama's registration campaign for the 2012 US presidential election, as well as successful postal vote drives by Labour activists in Hammersmith and Fulham, which helped the party seize control of what was once "David Cameron's favourite council", he said.
"Registering for an early vote is the best thing Londoners can do to help Labour win the mayoral election on 7 May and future elections too," said Mr Khan.
"It's very easy and it only takes two minutes – it's a great way to ensure Londoners with busy lives can exercise their right to vote.
"It's shocking to think that the Tories were already winning the general election two weeks before polling day. For too long, Labour have thought about early votes as something that is only for older voters and have felt squeamish about registering people.
"That changes now. We're going to register 50,000 new early voters in London, following the rules all the way."
Labour activists in the capital are to promote postal voting registration via the website www.sadiq.london/earlyvote from next week.
Mr Khan, who has held City Hall for Labour since 2016, faces challenges from ex-Tory minister Rory Stewart, Conservative Shaun Bailey, Liberal Democrat Siobhan Benita and Green Sian Berry, as well as a number of independent and smaller party candidates, in the 7 May poll.
Register for free to continue reading
Registration is a free and easy way to support our truly independent journalism
By registering, you will also enjoy limited access to Premium articles, exclusive newsletters, commenting, and virtual events with our leading journalists
Already have an account? sign in
Join our new commenting forum
Join thought-provoking conversations, follow other Independent readers and see their replies