Sadiq Khan says London's pollution so bad it's given him asthma
The new Mayor of London has promised to clean up the capital's toxic air 
Georgina Stubbs Comments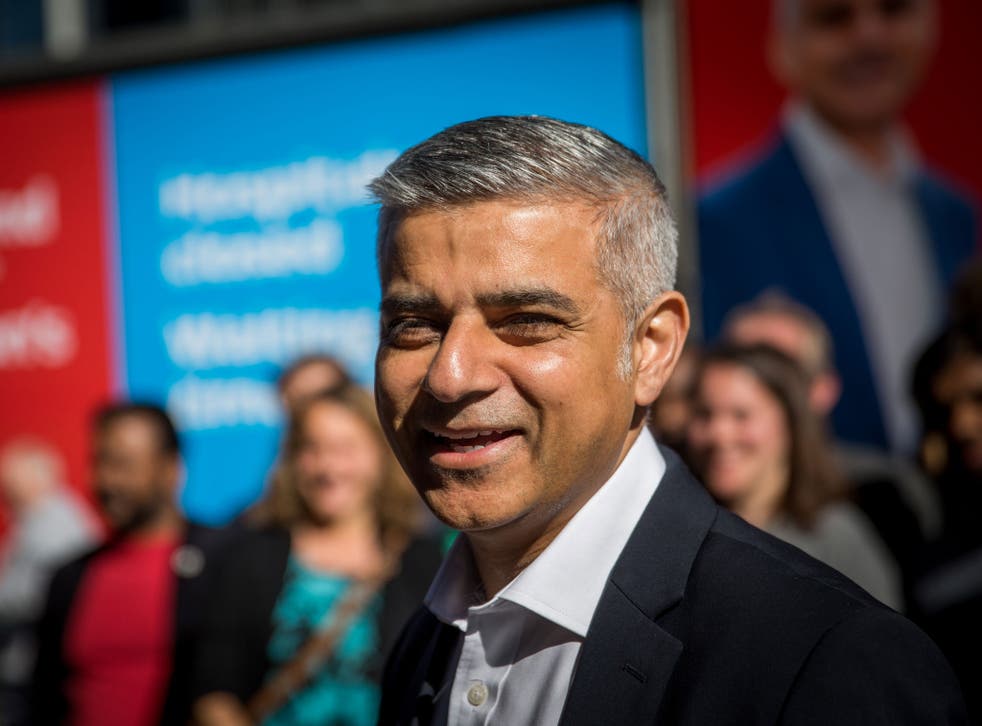 Sadiq Khan has promised to clean up London's toxic air - as he revealed he has only recently started suffering from asthma.
During a visit to Sir John Cass's Primary School in Aldgate, the London Mayor announced plans for a formal policy consultation on measures to tackle air pollution, set to begin in a matter of weeks.
And Mr Khan revealed: "I know from personal experience that the city's air is damaging people's health, as I only recently started suffering from asthma as an adult."
Within his campaign manifesto as the Labour candidate, Mr Khan promised to restore the capital to safe and legal air quality levels.
He said: "I want to act before an emergency, which is why we need big, bold and sometimes difficult policies if London is to meet the scale of the challenge."
The Mayor visited the school, which has delivered a number of green initiatives such as a roof garden because it is close to busy capital roads known for high pollution levels.
Up to 10,000 Londoners die each year because of polluted air, according to the latest medical research.
Sadiq Khan's 5 most significant policies

Show all 5
Currently, London does not meet the legal requirements for pollutants such as Nitrogen Dioxide (NO2), and World Health Organisation research published on Thursday showed London has breached safe levels of pollutant particles known as PM10.
Mr Khan said many "pollutant hotspots" were situated near schools, putting children at great risk.
"The previous mayor was too slow on this issue, and the Government has been hopelessly inactive - and it is Londoners who are suffering as a result," he added.
"We need to speed up our efforts, so I will be launching a consultation before the summer to kick-start the process."
Proposals in the consultation will include extending the Ultra Low Emission Zone to the north and south circular roads, implementing extra charges on the most polluting vehicles entering central London and purchasing only hybrid or zero-emission double-decker buses from 2018.
During the school visit, the Mayor met headteacher Tim Wilson to discuss pollution issues, and joined pupils to plant flowers in their rooftop garden.
PA
Register for free to continue reading
Registration is a free and easy way to support our truly independent journalism
By registering, you will also enjoy limited access to Premium articles, exclusive newsletters, commenting, and virtual events with our leading journalists
Already have an account? sign in
Join our new commenting forum
Join thought-provoking conversations, follow other Independent readers and see their replies