British police may have helped Saudi Arabia arrest men due to be executed, MPs reveal
Cross-party letter urges Theresa May to intervene in potential execution of 14 prisoners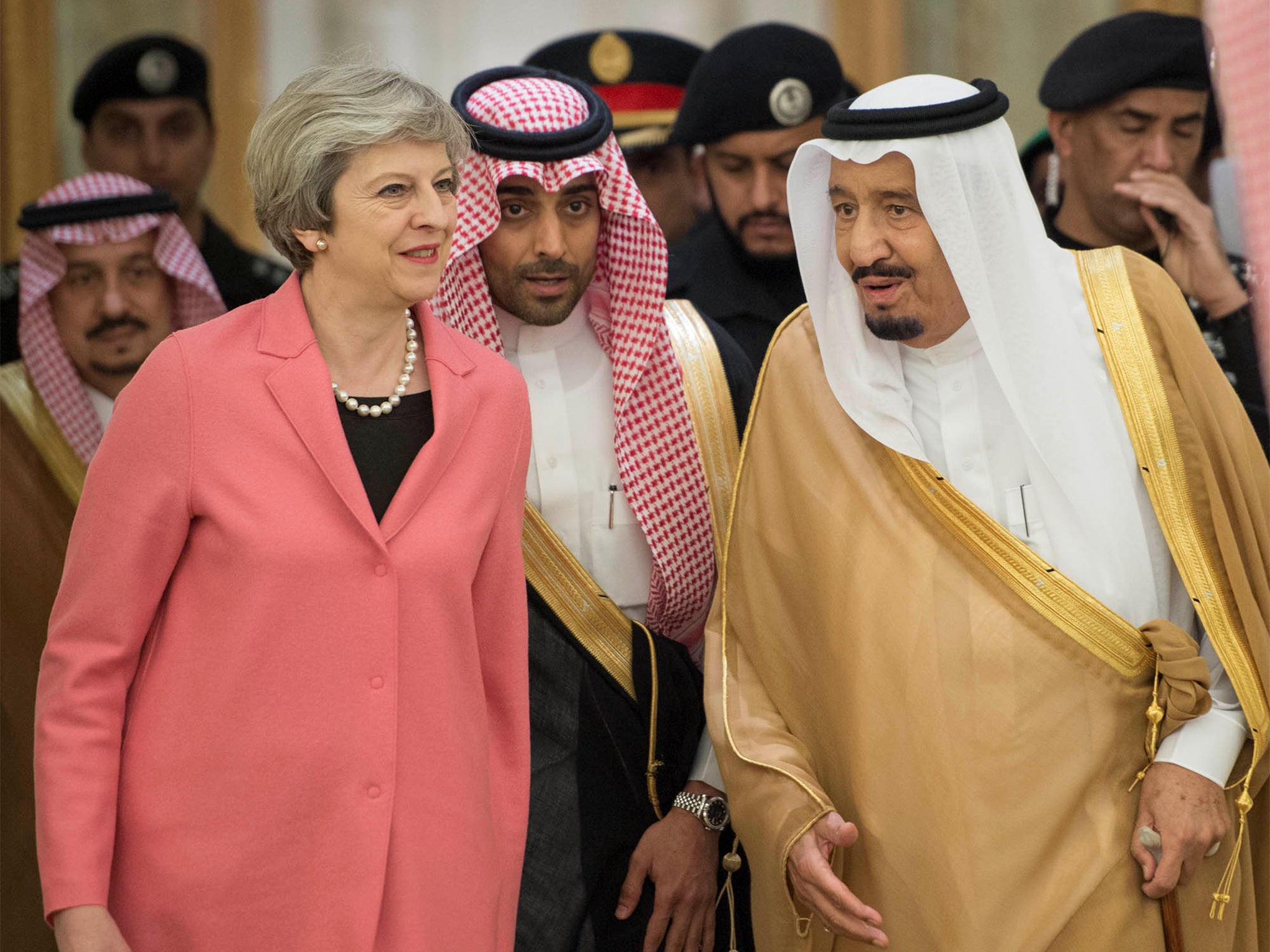 Training by British police may have directly helped Saudi agents arrest more than a dozen people now believed to be facing execution, it is feared.
MPs including ex-Labour leader Ed Miliband have written to Theresa May asking her to "personally urge" the Saudi royal family to halt the killings.
Human rights charity Reprieve said the 14 prisoners included a disabled man and a student, Mujtaba al-Sweikat, arrested in 2012 when he was only 17.
The Prime Minister must "take urgent steps to confirm that UK assistance played no role in these individuals' conviction", the MPs wrote, according to the BBC.
Conservative Andrew Mitchell and Liberal Democrat Tom Brake also signed the letter, which demands a "full account to Parliament of any and all UK training for Saudi police and criminal justice institutions".
Mr Brake raised the issue in an urgent question to Parliament earlier this week.
He said: "The PM is promoting the UK as a global nation. How we respond to the threat of summary executions by a partner and close ally will determine exactly what kind of global nation she intends the UK to be - a global champion of human rights or an apologist for human rights abusers."
Foreign Office minister Alistair Burt replied: "The UK government opposes the use of the death penalty in all circumstances and in every country including Saudi Arabia."
In the House of Lords, the Archbishop of Canterbury also pleaded with Ms May to intervene.
The Most Rev Justin Welby said the "depth" of the UK's relationship with Saudi Arabia in areas like trade and finance offered options "for significantly more leverage than mere condemnation".
World news in pictures
Show all 50
Answering for the Government, Baroness Goldie said Saudi Arabia was aware of the UK's concerns, but it was a "sovereign state" and it was not possible for the UK to "interfere with either its judicial system or its constitutional approach to these matters".
She told peers: "We can make clear, as we do, our profound disapproval and opposition to abuses of human rights and the use of the death penalty."
She added ministers were urgently seeking clarification of the situation from the highest levels of Saudi leadership and reiterating "profound concerns" about the reports.
Reprieve said Mr al-Sweikat and the others convicted of similar protest-related offences now face "imminent execution based on false confessions extracted through torture in a secretive trial".
Amnesty International and Human Rights Watch released statements last month calling the men's trial "grossly unfair". They said a court of appeals has upheld the convictions and death sentences.
Trump 'de-emphasises human rights' in Saudi Arabia speech: "We are not here to lecture"
According to Reprieve, the 14 were recently moved to the capital, Riyadh, from another prison, suggesting they could be executed soon.
Saudi Arabia has one of the world's highest execution rates. On 11 July the kingdom executed four Shiites for protest-related violence and attacks on police.
Reprieve warned last year that training from British police officers was equipping Saudi counterparts with skills that could be used to "identify individuals who later go on to be tortured or subjected to other human rights abuses".
At the time, the Foreign Office said UK expertise was improving the Saudi justice system, including compliance with human rights.
A spokeswoman told The Independent last summer: "It is not good enough to merely criticise other countries from the sidelines. Only by working with Saudi Arabia are we able to bring about the changes we would like to see in the country."
The Saudi embassy in the UK has been contacted for comment.
A College of Policing spokesperson said: "The College ensures that all the overseas assistance it provides complies with human rights and is guided by our code of ethics.
"Decisions about the provision of UK policing assistance overseas must reconcile the difficulties of working with countries whose standards of human rights may be at odds with our own with the opportunity to address national security concerns, help to protect UK citizens overseas and contribute to reform in those countries.
"Before undertaking any international work the College refers to advice from various government departments through the International Police Assistance Board.
"The board assesses all requests for assistance against British values and interests, including overseas security and justice assistance guidance and human rights assessments.
"For countries where human rights compliance may be of concern, the College completes a full overseas security and tustice assistance human rights assessment and, where necessary, gain ministerial approval."
Additional reporting by agencies
Join our commenting forum
Join thought-provoking conversations, follow other Independent readers and see their replies