Saudi Arabia is chief foreign promoter of Islamist extremism in the UK, warns report
The Henry Jackson Society says the kingdom has been trying to promote Wahhabism abroad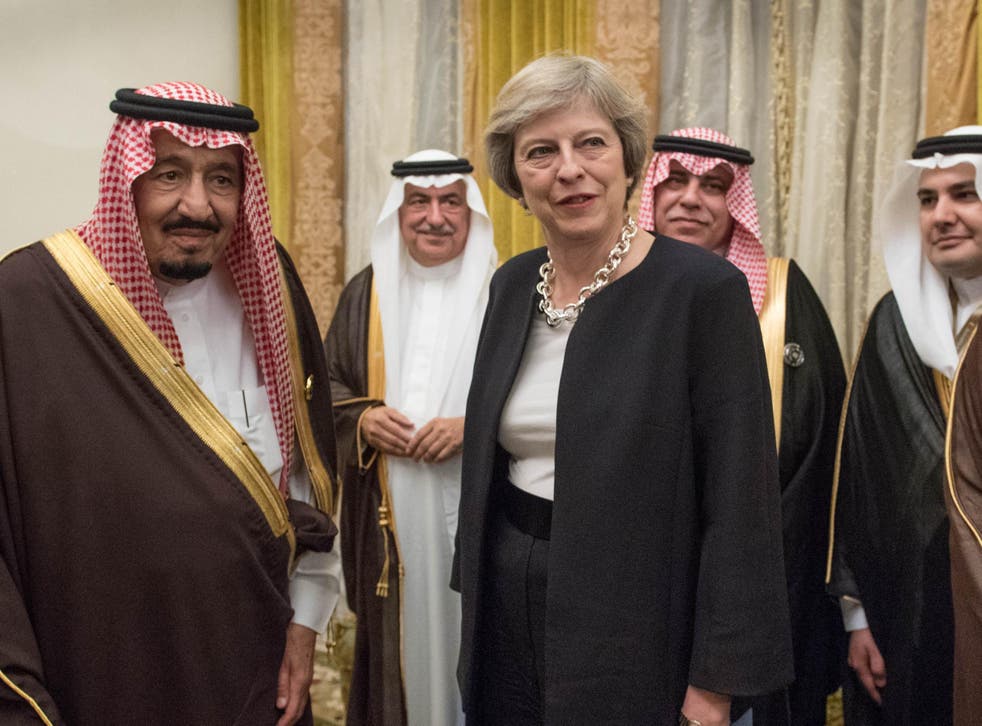 Saudi Arabia is the chief foreign promoter of Islamist extremism in the UK, a report has warned.
The conservative Henry Jackson Society said there was a "clear and growing link" between Islamist organisations preaching violence and foreign state funding.
In a new report entitled "Foreign Funded Islamist Extremism in the UK", the thinktank calls for a public inquiry into extremism bankrolled by other countries.
It suggests several Gulf states and Iran are responsible for much of the foreign funding of extremism in the UK, but that Saudi Arabia in particular had spent millions on exporting its conservative branch of Wahhabi Islam to Muslim communities in the West since the 1960s.
The thinktank, run by controversial journalist and political commentator Douglas Murray, said this typically took the form of endowments to mosques and Islamic educational institutions which host radical preachers and distribute extremist literature.
The report calls for a public inquiry in Saudi Arabia's connections with UK based extremism.
The UK's Saudi Arabian embassy told the BBC the allegations were "categorically false".
The 10 developed countries suffering the most deaths from terrorism

Show all 10
But it comes as the Government is facing mounting pressure to release its own report into Saudi funding of extremism.
Responding to a parliamentary question on Tuesday, Theresa May said ministers were "considering advice on what is able to be published and will report to Parliament with an update in due course".
The report, which has been in Ms May's personal possession for six months, was first commissioned by David Cameron in 2015 following an agreement with the Liberal Democrats to get their support for Syrian air strikes.
But last month a spokesman for the Home Office admitted to the Guardian that the report may not be published because its contents were "very sensitive".
Since coming to power in July last year, Ms May has courted the conservative kingdom, which is one of the main buyers of UK-made arms.
Earlier this year, the Government approved £3.5bn-worth of arms exports licences to the Gulf state.
Several British ministers have visited Saudi Arabia over the last year to cultivate trading relationships as the UK looks for post-Brexit trading partners and the kingdom, under new Crown Prince Mohammad Bin Salman, is trying to diversify its economy away from oil.
Join our new commenting forum
Join thought-provoking conversations, follow other Independent readers and see their replies