Ministers came 'within hours' of suspending UK arms exports to Saudi Arabia
Court documents show then business secretary 'indicated he will suspend exports' if he did not have cross-government agreement by the end of the day
Samuel Osborne
Sunday 12 February 2017 10:01 Comments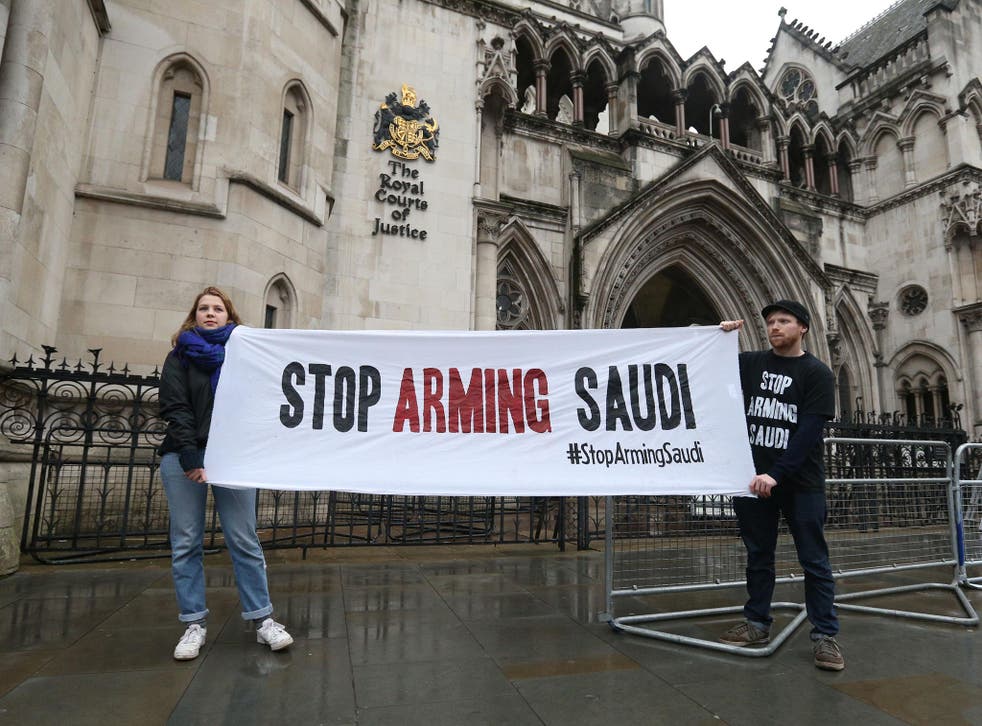 Government ministers reportedly came within hours of suspending controversial UK arms exports to Saudi Arabia, official documents have shown.
On 12 February last year, Sajid Javid, the then Business Secretary, threatened to end the exports by the end of the day, The Observer reports.
Court documents show that Mr Javid wanted both former Foreign Secretary Philip Hammond and Defence Secretary Sir Michael Fallon to back continuing the exports, otherwise he would suspend them.
A briefing document seen by The Observer, written by an MoD official for Sir Michael, said: "the Business Secretary has indicated he will suspend exports if he does not have the cross-government agreement by the end of [the day]."
Angus Robertson questions Theresa May over arms sales to Saudi Arabia at PMQs
It came as the Government was considering how to respond to a legal challenge brought by campaigners to force ministers to stop issuing export licences for weapons to Saudi Arabia.
Part of the document states: "Following the advice of senior government lawyers and the Foreign Secretary, the Business Secretary is prepared not to suspend export licences to Saudi Arabia."
The next paragraph added that he "is considering suspending all export licences related to the campaign in Yemen. However, in the result of an unfavourable judgement in a judicial review it is not clear which export licences would be suspended."
The document was disclosed as part of High Court proceedings over the continued sale of arms to Saudi Arabia.
10 examples of Saudi Arabia's human rights abuses

Show all 10
The Campaign Against Arms Trade has accused the Government of unlawfully failing to suspend the sale of UK arms to Saudi Arabia, despite evidence that the Gulf state is guilty of "repeated and serious breaches" of international humanitarian law.
The group argues UK fighter jets and bombs sent to the desert kingdom have been used in the conflict in Yemen, in which thousands have died.
It recently emerged that the Government refused to stop the sale of bombs to Saudi Arabia after it was privately advised to do so by the top civil servant in charge of weapons exports control.
Edward Bell, head of the Government's Export Control Organisation, told Mr Javid it would be "prudent and cautious" to stop selling to the Saudi regime amid widespread reports of war crimes by its military in Yemen.
The war, which has raged since March 2015, has killed more than 10,000 people, half of them civilians, and unleashed a humanitarian crisis in the poorest country in the Middle East.
Register for free to continue reading
Registration is a free and easy way to support our truly independent journalism
By registering, you will also enjoy limited access to Premium articles, exclusive newsletters, commenting, and virtual events with our leading journalists
Already have an account? sign in
Join our new commenting forum
Join thought-provoking conversations, follow other Independent readers and see their replies