Stop selling arms to Saudi Arabia while war crime investigations take place, MPs tell Government
The Committee on Arms Export Control said there was a 'weight of evidence' of violations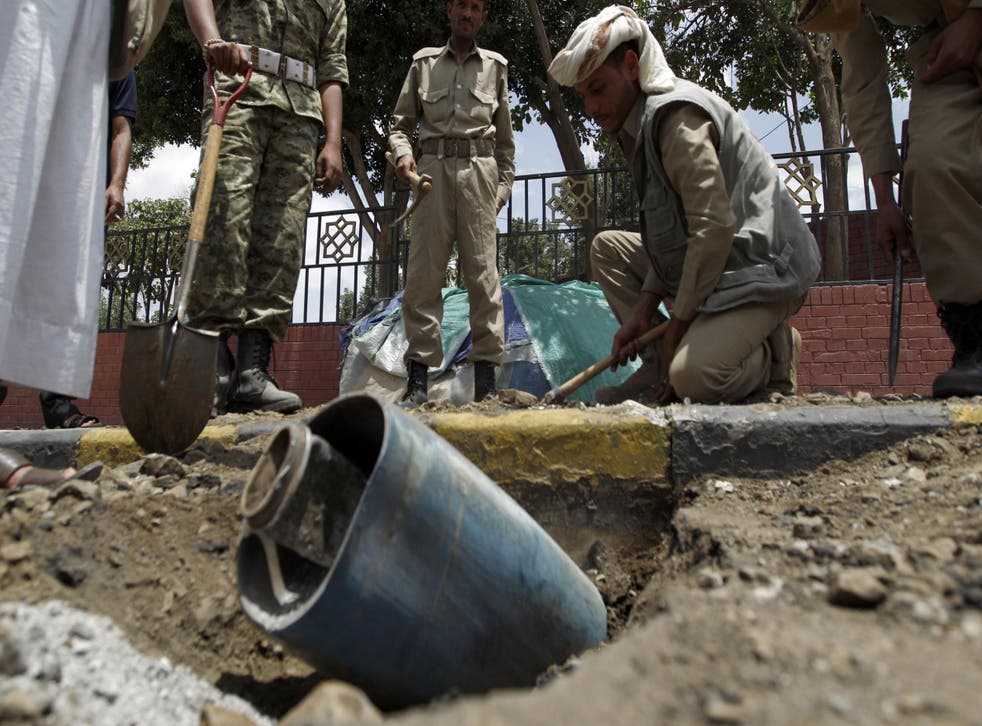 Britain should halt the sale of weapons to Saudi Arabia while accusations of war crimes against the country are investigated, the committee charged with scrutinising arms exports has said.
In a leaked draft report the Committee on Arms Exports Control, which comprises 16 MPs from four parties, said it was likely British weapons had been used to violate international law.
"The weight of evidence of violations of international humanitarian law by the Saudi-led coalition is now so great, that it is very difficult to continue to support Saudi Arabia," the report, which was leaked to the BBC's Newsnight programme, says.
Saudi Arabia has been accused by UN bodies of potentially committing war crimes in its military operation in Yemen, where it is intervening against Houthi rebels threatening the country's internationally recognised government.
Both the European Parliament and the House of Commons International Development Committee have already called for exports to the autocracy to stop, but the Government says it has not seen evidence of Saudi war crimes.
Boris Johnson however said last week that a "key test" for halting sales had not been met.
The Saudi-led coalition has bombed multiple international hospitals run by the charity Médecins Sans Frontières, as well as schools and wedding parties. Food factories have also been hit, as Yemen faces severe food shortages. Human rights groups say there is evidence civilian targets are being deliberately targetted.
The coalition has opened investigations into a number of incidents and has repeatedly claimed in statements that the coalition "is committed to full respect for international humanitarian law in the conduct of our operations in Yemen".
The British Government signed off £3.3bn of arms exports to Saudi Arabia in the first year of the country's bombardment of Yemen, which includes £2.2bn-worth of so-called ML10 licences – equipment like drones, helicopters, and other aircraft.
£1.1bn-worth of ML4 licences were also issued – relating to bombs, missiles, grenades, and countermeasures. The UK additionally signed off £430,000 of licences for armoured vehicles and tanks.
Before MPs broke for recess ministers quietly rowed back on claims they were confident Saudi Arabia had not committed war crimes. They issued corrections on previous statements, stating simply that they had not actively seen evidence of any such alleged crimes.
British arms sales to Saudi are currently under judicial review after a legal challenge by Campaign Against the Arms Trade. A hearing is due before February 2017. Andrew Smith, of that campaign group, said: "The Government is always telling us how rigorous and robust its arms export system supposedly is. This report exposes that nothing could be further from the truth. The UK has continued to arm the Saudi regime, despite its atrocious human rights record and the terrible assault it has inflicted on Yemen."
The call by the committee comes after the Independent reported this weekend that Britain is now the second biggest arms exporter in the world, with two-thirds going to the Middle East.
Since 2010 Britain has also sold arms to 39 of the 51 countries ranked "not free" on the Freedom House "Freedom in the world" report, and 22 of the 30 countries on the UK Government's own human rights watch list.
A Government spokesperson said its approach to arms export control was "sufficiently tough".
10 examples of Saudi Arabia's human rights abuses

Show all 10
"The Government takes its arms export control responsibilities very seriously and operates one of the most robust regimes in the world. We rigorously examine every brokering application on a pre-licensing case-by-case basis against the Consolidated EU and National Arms Export Licensing Criteria.
"Export licensing requires us to consider how the equipment will be used by the end-user and risks around human rights abuses are a key part of our assessment. We consider this approach to be sufficiently tough but where there is evidence of a need for further action we have the powers to do so under existing legislation."
Join our new commenting forum
Join thought-provoking conversations, follow other Independent readers and see their replies