Yemen war: UK Government admits it is aware of 318 cases that could violate international law
'If human rights and democracy are to mean anything in Downing Street, then May and her colleagues must end the arms sales now'
Rachel Roberts
Saturday 09 December 2017 00:55 Comments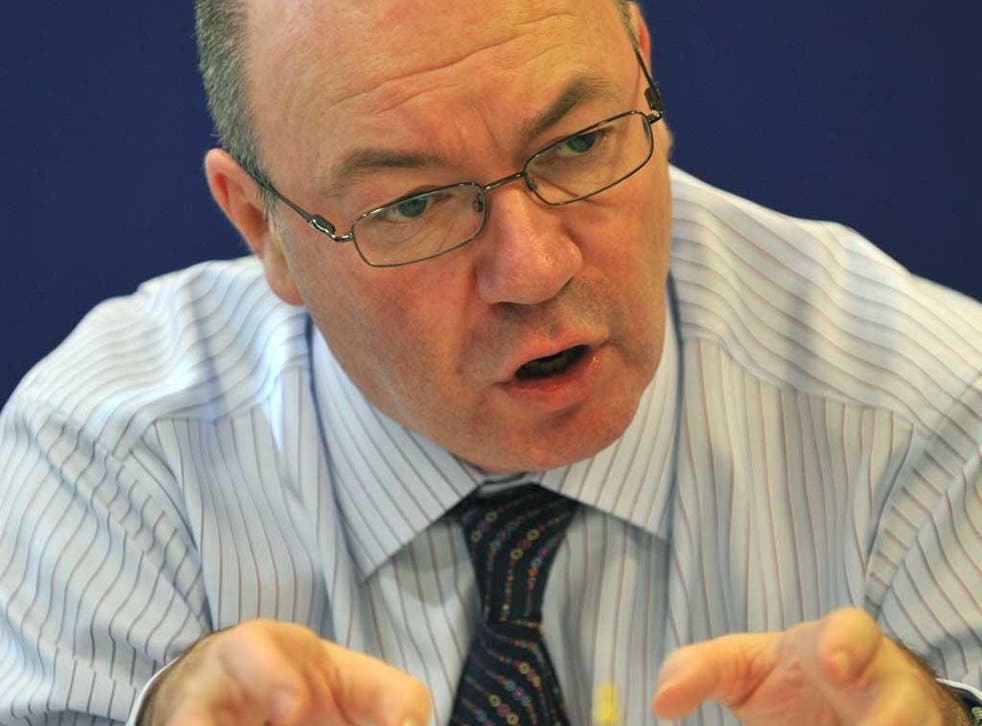 More than 300 incidents that could violate international law have been tracked by the Ministry of Defence in Yemen since the conflict began two years ago.
In the past year 66 "incidents of potential concern" have been recorded, according to Alistair Burt, Minister of State for the Foreign and Commonwealth office.
This takes the total number to 318 from the 252 which had been tracked in January 2017.
The UK has licenced arms sales worth more than £4.6bn to Saudi Arabia, which has led a coalition of forces in Yemen against, Iranian backed Houthi rebels.
The United Nations (UN) estimates around 10,000 people have died since the conflict began in March 2015.
Saudi Arabian forces have been accused of targeting civilians in its deadly air strikes – which the regime denies.
Speaking in the House of Commons in an emergency debate, Foreign Office Minister Alistair Burt admitted: "We have been tracking 318 incidents of potential concern since 2015, and this is used to inform the MOD's advice to the Foreign and Commonwealth Office."
He added that "sensitive information" provided by liaison officers is used by the Permanent Joint Headquarters and MOD officials when providing advice on Saudi-led coalition capability and when conducting analysis of incidents of potential concern which result from air operations in Yemen.
Andrew Smith of Campaign Against the Arms Trade (CAAT), an organisation which has taken the Government to court over its arms deals with Saudi Arabia, told The Independent: "That is 318 incidents too many. These aren't just numbers on a spreadsheet, they are real attacks with real people being killed.
"The scale of the destruction that has been inflicted upon Yemen is appalling. After almost three years of pain, the situation is only getting worse. The Saudi regime has wagered a terrible bombardment: it has fuelled an awful cholera outbreak, and has created one of the worst humanitarian crises in the world.
The situation in Yemen

Show all 14
"History will look back on these atrocities as entirely preventable, and the UK Government's role as entirely complicit. If human rights and democracy are to mean anything in Downing Street, then May and her colleagues must end the arms sales now."
Mr Burt, who has responsibility for the Middle East, made his admission during a debate at the end of last month, but he insisted the continued sale of arms to the Saudis was lawful.
"We have a rigorous legal and parliamentary process, and ensuring that international humanitarian law is not breached is clearly a vital part of that. The information supplied by those liaison officers is crucial to ensuring that our international obligations are observed. That is why they are there."
But the Scottish National Party's Alison Thewliss told the House: "We lose a huge amount of credibility in this whole discussion, and we cannot be a broker for peace, while we are involved in arming a side in the conflict. We are complicit in what happens.
"The Minister mentioned 318 incidents of concern, and he may wish to clarify that. How many more incidents are acceptable to the Government, given that 318 incidents of concern have been picked up by the people involved and the armed forces on the ground in Yemen? That is a huge amount of "concern" to have."
Ms Thewliss welcomed more than £2m of aid the UK Government has given to Yemen since 2015, but pointed out this was "dwarfed" by the £4.6 billion in arms sales.
Under UK law, weapons should not be exported "if there is a clear risk that the items might be used in the commission of a serious violation of international law.
MPs faced criticism after only around 30 out of 650 turned up for the emergency debate on the deepening humanitarian crisis in Yemen which has injured around 50,000 people and left three quarters of a million people at risk of starvation.
The UK Government has been repeatedly forced to defend its arms trade amid mounting evidence of war crimes and civilian deaths in Yemen, with an estimated 1,300 children killed and 2,000 injured.
In spite of this, the Government won the legal challenge mounted by the CAAT in July after the High Court ruled there was no evidence the Saudi-led coalition was deliberately targeting civilians.
In a statement the Foreign Office said: "The UK government takes its defence export responsibilities very seriously and already operates one of the most robust export control regimes in the world. We rigorously examine every application on a case-by-case basis against the Consolidated EU and National arms export licensing Criteria."
Register for free to continue reading
Registration is a free and easy way to support our truly independent journalism
By registering, you will also enjoy limited access to Premium articles, exclusive newsletters, commenting, and virtual events with our leading journalists
Already have an account? sign in
Join our new commenting forum
Join thought-provoking conversations, follow other Independent readers and see their replies