Boris Johnson fails to guarantee reopening of schools in January
Data suggests new variant may spread faster amoung younger people than other strains
Kate Devlin
Monday 21 December 2020 18:11 Comments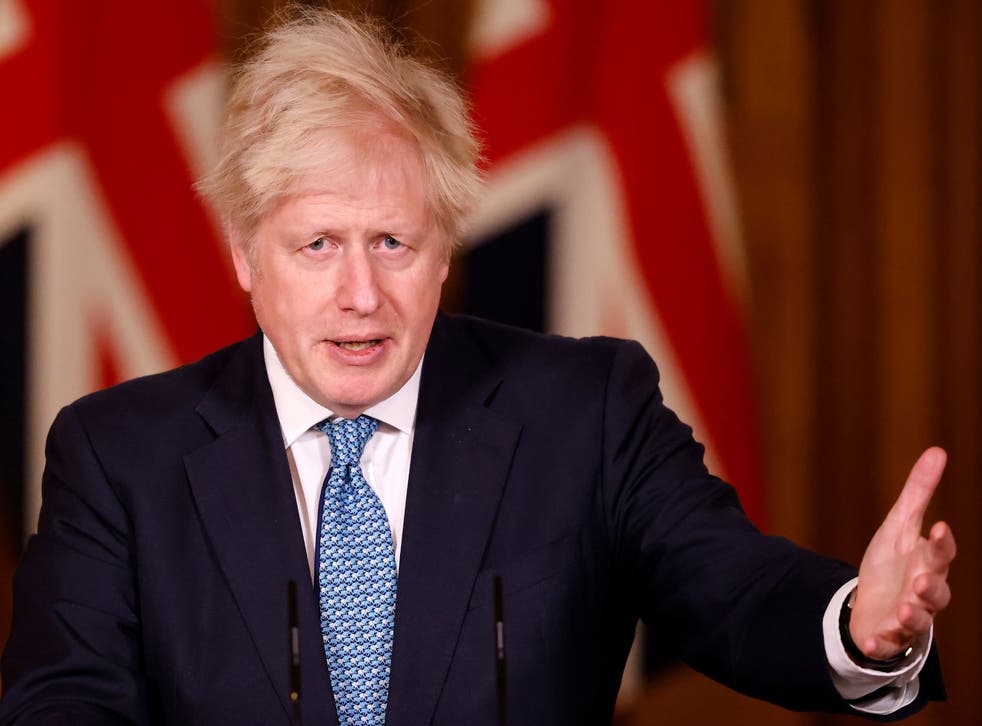 Leer en Español
Boris Johnson has failed to guarantee that schools in England will reopen on time next month, after minsters warned a new strain of the coronavirus pandemic was out of control. 
Teaching unions have called for the return of schools to be delayed after it emerged that the mutation is highly contagious.
At the weekend the health secretary Matt Hancock said he could not rule out school closures of the kind seen during the first lockdown in March as the government battles the threat. 
The Northern Ireland health minister has already suggested that schools there are unlikely to reopen as expected after the Christmas holidays.
The new variant forced the prime minister to cancel the Christmas plans of millions on Saturday.
At a press conference in Downing Street, Mr Johnson said he wanted to stick to the current plan of a staggered start for schools in January "if we possibly can".
He added that the common sense thing to do was to "follow the path of the epidemic".
Schools in England only reopened in September, five months after first closing their doors.
In a sign that ministers understand the fatigue of millions of parents who spent months trying to balance the demands of jobs and full-time childcare, the government has repeatedly said that schools will be the last thing to close in an outbreak.
In a bid to strike a positive note, the prime minister promised: "We can certainly look forward to a very, very different world for this country from Easter onwards".
Scientists have expressed concern that the new mutant strain of coronavirus can more easily infect children.
Data suggests it is better able to spread amongst young people than other strains of the disease.
Professor Neil Ferguson, from Imperial College London, said: "There is a hint that it is has a higher propensity to infect children. That may perhaps explain some of the differences but we haven't established any sort of causality on that but we can see that in the data."
Register for free to continue reading
Registration is a free and easy way to support our truly independent journalism
By registering, you will also enjoy limited access to Premium articles, exclusive newsletters, commenting, and virtual events with our leading journalists
Already have an account? sign in
Join our new commenting forum
Join thought-provoking conversations, follow other Independent readers and see their replies