Theresa May has no mandate to take UK out of single market, Nicola Sturgeon says
The SNP leader told the 'Andrew Marr Show' that a separate trade deal could be reached between Scotland and the EU after the UK leaves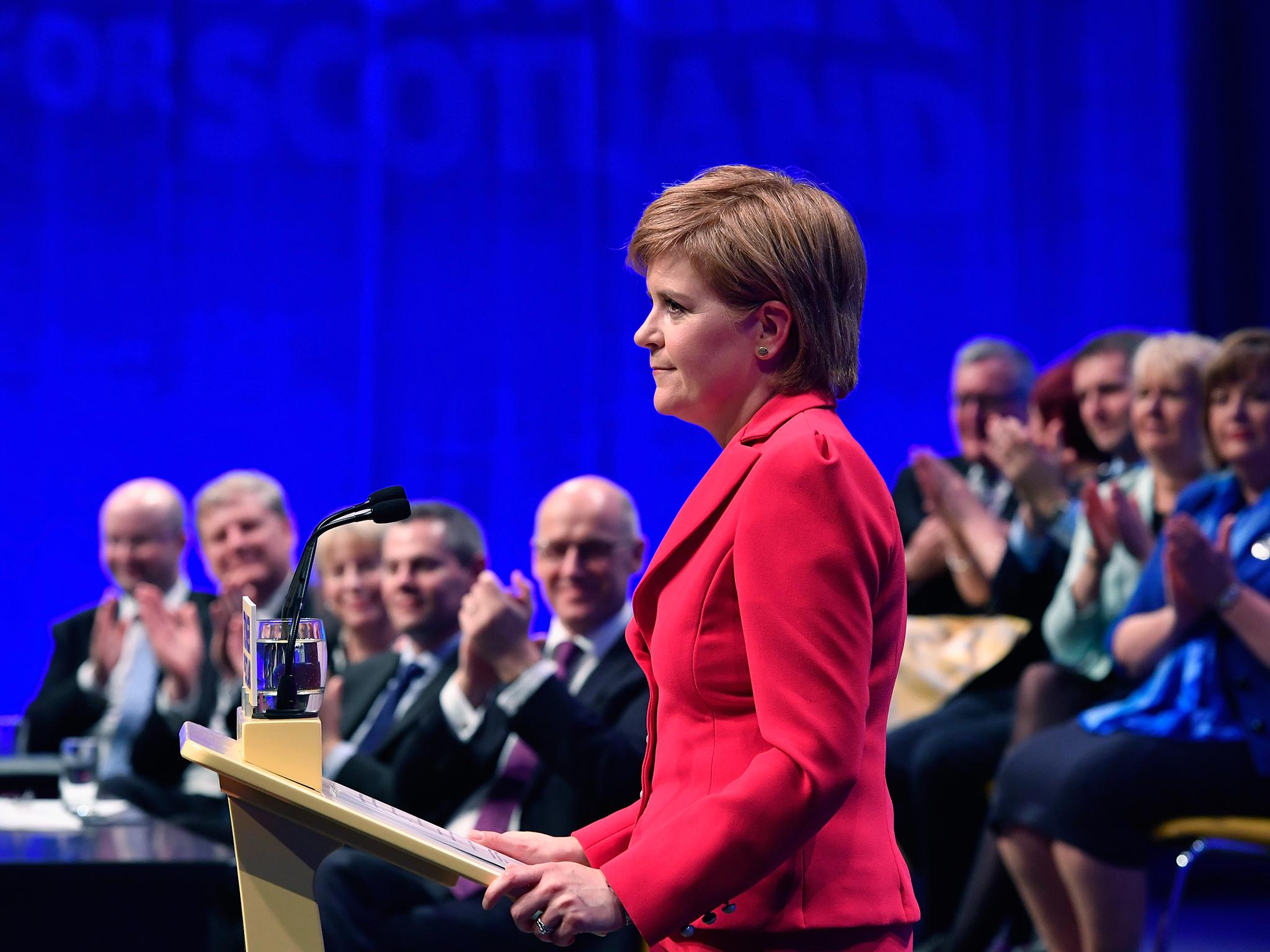 Nicola Sturgeon has said Scotland could retain access to the European single market after Brexit.
The SNP leader told the Andrew Marr Show that the UK leaving the EU did not mean Scotland could not make its own, separate trade arrangement.
"I think that is possible," she said.
"Access" to the single market is a confusing term, as all countries anywhere in the world have access to Europe's markets.
But to sell goods there with no tariffs whatsoever currently compels European countries to accept free movement of people too, something the UK government seems certain must come to an end.
Ms Sturgeon said would "publish proposals over the next few weeks" on how Scotland could remain in the single market, which could include a second referendum on independence.
"We are going to work with others across the political divide to avert a hard Brexit not just for Scotland but for the whole UK," she said. "I don't believe there is a mandate to take the UK out of the single market and I don't believe there is a majority in parliament."
She said that Scotland retaining single market membership if the UK did not would "not be straightforward or without challenges".
But, she added: "In the unprecedented circumstances we're in just now, I think there's an obligation on all of us to try to work out solutions that will allow the vote in Scotland to be respected, just as I understand that Theresa May wants the vote in other parts of the UK to be respected."
On Saturday, she told party members at the SNP Conference in Glasgow: "Let me be crystal clear about this – Scotland cannot trust the likes of Boris Johnson and Liam Fox to represent us.
"They are retreating to the fringes of Europe. We intend to stay at its very heart where Scotland belongs.
"We are in a completely new era. A new political era and a new battle of ideas.
"A new era for our parliament, with new powers and responsibilities, and a new era for our relationship with Europe and the wider world."
Join our commenting forum
Join thought-provoking conversations, follow other Independent readers and see their replies