Who will win the Scottish election? Latest odds point to SNP majority
Polling guru John Curtice says SNP majority 'on knife edge' – but what do the betting odds say?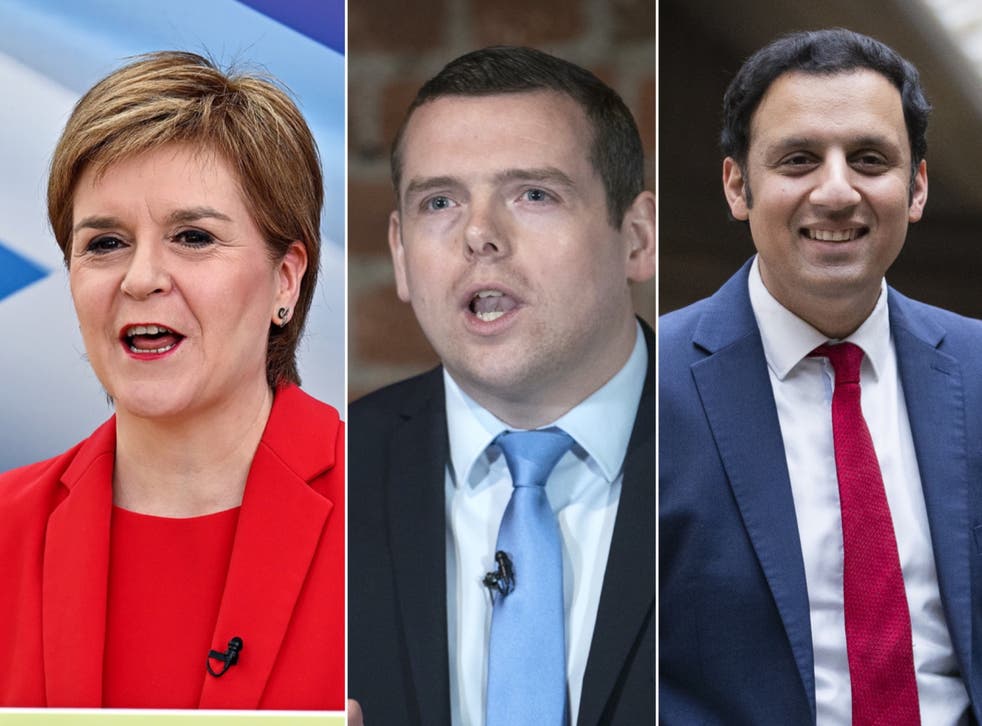 Scotland is a little over one week away from a crucial parliamentary election which could determine whether another referendum on Scottish independence takes place.
SNP leader Nicola Sturgeon is pushing for a second referendum – promising to hold a "legal" vote on a breakaway if a majority of pro-independence MSPs are returned to Holyrood on 6 May.
But if the SNP remains the largest party while failing to land a majority, it would allow Boris Johnson and the union-backing parties to argue that nothing substantial had changed to merit indyref2.
Britain's leading bookmakers believe it is more likely than not that the SNP will land a majority of at least 65 of 129 seats in the Scottish parliament next month.
Paddy Power, Betfred and Betfair are all offering odds of 8/11 that the SNP wins a majority, while the same companies are offering slightly longer odds – of 11/10 – on Ms Sturgeon's party falling short of a majority.
Several polls held in recent weeks have put the SNP on course for a very narrow majority at Holyrood. But several polls have suggested the party will fall just short of 65 seats.
The latest seat projection by polling guru Professor John Curtice – based on four polls held from 9 April and 22 April – shows the party on only 63 seats.
However, the pro-independence Scottish Greens are projected to win 10 seats, which would still allow Ms Sturgeon to claim a mandate and pressure No 10 to agree to another referendum.
Professor Curtice said only a small movement in the polls between now and 6 May could make an "important difference" to the outcome. "The [SNP]'s prospects of winning an overall majority are on a knife-edge", he added.
The Scottish Conservatives are the bookies' favourites to remain the second largest party in the Scottish parliament, with William Hill offered odds of 1/2 on Douglas Ross's party winning the second most seats.
Scottish Labour is at 6/4 with the same bookmaker to pip the Scottish Tories and become the main opposition party at Holyrood.
Most bookmakers are almost certain that the SNP will win the most seats, giving odds of 1/100. While the Scottish Tories are given a 33/1 chance of staging an upset and become the largest party with several betting firms, Labour are even further out – at 50/1 – to deliver a shock victory in May.
The Lib Dems are at 100/1 or 150/1 to win the election with several top bookmakers, with the Scottish Greens at 200/1 or 250/1.
Join our new commenting forum
Join thought-provoking conversations, follow other Independent readers and see their replies