SNP MPs claim Scottish Government should have power to call a second referendum
Alex Salmond among MPs tabling amendment to Scotland Bill calling for Holyrood to be granted control over future vote
Charlie Cooper
Whitehall Correspondent
Sunday 08 November 2015 21:03 Comments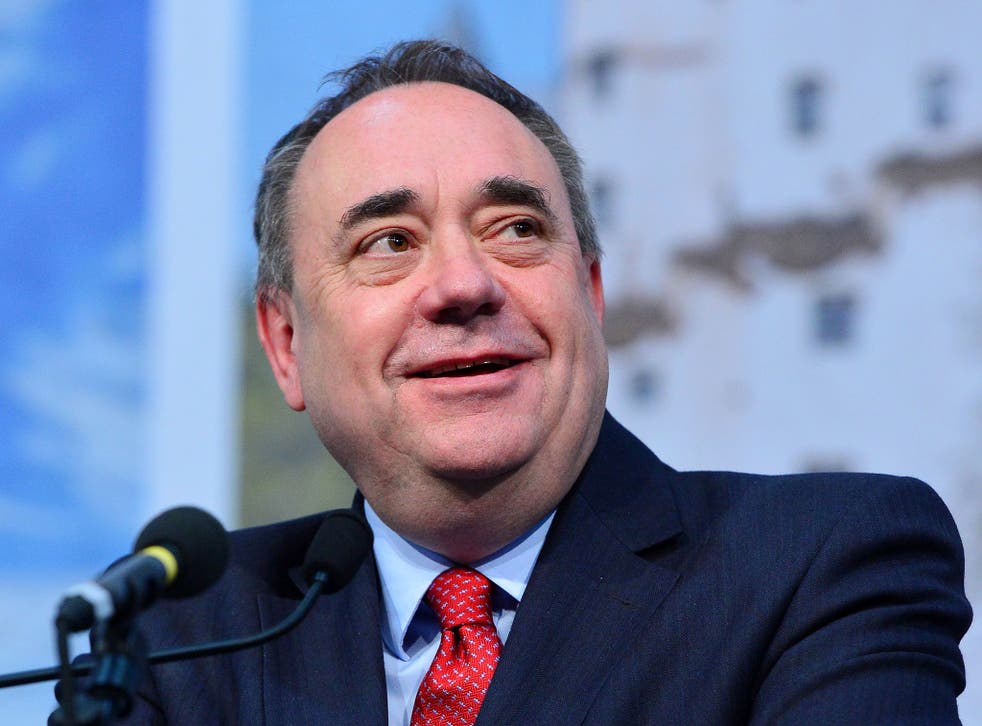 The Scottish Government should have the power to call a second referendum on independence with or without Westminster's backing, SNP MPs have said.
Former First Minister Alex Salmond and the party's Westminster leader Angus Robertson are among six SNP MPs who have tabled an amendment to the Scotland Bill, calling for Holyrood to be granted control over any future referendum.
Last year's referendum required David Cameron's backing before it took place, but the SNP believes Scotland should be allowed to call a future vote unilaterally.
First Minister Nicola Sturgeon has said that another vote would only be held when there is "strong and consistent" evidence that a majority of Scots would now back independence.
The SNP wants the power to hold a vote in the event that the UK votes to leave the EU – an outcome which would plunge Scotland out of Europe, potentially against the wish of most Scots, and reignite calls for a second referendum.
MPs will debate and vote on the Scotland Bill tomorrow [Monday]. The Bill is designed to put in place new powers for Scotland, as recommended by the Smith Commission. The SNP's amendment reads: "This new clause would permit the Scottish Parliament to decide whether and when to hold a referendum on Scottish independence."
Pete Wishart, the party's shadow leader of the house and one of the six MPs behind the new amendment, told the Sunday Herald: "It's in response to all the conversations going on about a second referendum, how that could be triggered and who has responsibility.
"This is a power that should rest with the Scottish people and if they decided the moment and the conditions were right, that would be a matter for Scotland and the elected representatives of the Scottish people, not Westminster. That call should be made by Scotland."
However, Scottish Conservative MSP Alex Johnstone, who sits on Holyrood's devolution committee, said the SNP was simply trying to "stoke up grievance".
"It's vital any changes to the constitutional future of this country has the agreement of both of Scotland's governments.
"Handing the SNP the opportunity to unilaterally call separation referendums would be chaotic and cause a great deal of uncertainty."
Yesterday, deputy First Minister John Swinney told the BBC's Sunday Politics Scotland programme: "On this issue of this significance the Scottish Parliament should be able to determine exactly how this issue is handled in the years to come."
Register for free to continue reading
Registration is a free and easy way to support our truly independent journalism
By registering, you will also enjoy limited access to Premium articles, exclusive newsletters, commenting, and virtual events with our leading journalists
Already have an account? sign in
Join our new commenting forum
Join thought-provoking conversations, follow other Independent readers and see their replies