Scottish independence: Alex Salmond mocks 'the most boring campaign in history'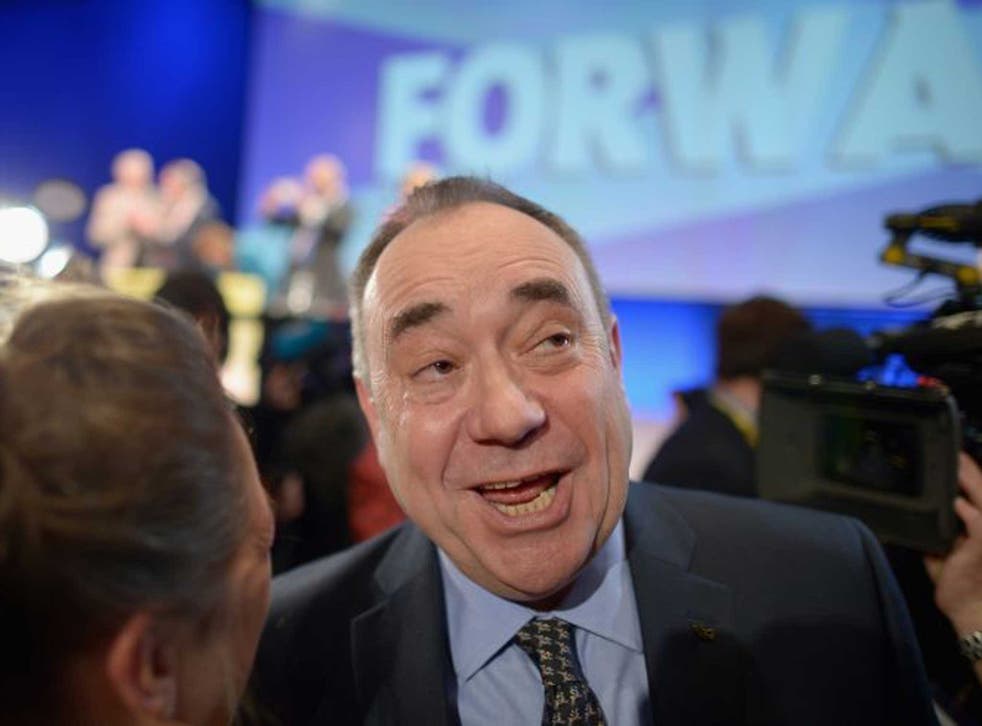 Scotland's First Minister, Alex Salmond, has accused unionists of fighting "the most thoroughly boring campaign in modern political history".
Speaking yesterday at the last Scottish National Party conference before September's vote on independence, Mr Salmond repeated his challenge to David Cameron to take him on in a live television debate. He implied that the Prime Minister was "frightened" of arguing the issues on prime time given the failure of his coalition deputy, Nick Clegg, to get the better of Ukip leader Nigel Farage in two televised debates on Europe.
"Let us at last have that debate about the future of this country in a proper open and democratic way," said Mr Salmond.
The Better Together campaign has been accused of negativity, consistently pointing out the problems that Scotland would suffer without the support, currency and balance sheet of the rest of the UK. The Yes campaign had trailed badly behind unionists in the polls, but the gap has been narrowing recently.
Mr Salmond drew laughter when he mocked the apocalyptic claim by Lord George Robertson, Labour's former Defence Secretary, that "the forces of darkness would simply love it" if the UK broke up.
Citing some famous fictional villains, the long-serving SNP leader added: "Darth Vader, Ming the Merciless, the Klingons and Lex Luthor must all be watching the campaign closely.
"The Daleks, though, are not so happy. Word has reached them that Doctor Who is to be banned from an independent Scotland. That's the No campaign – totally laughable and completely ludicrous."
Join our new commenting forum
Join thought-provoking conversations, follow other Independent readers and see their replies