Scottish independence: George Galloway claims yes vote will spark 'havoc throughout the land'
The controversial MP said he was no "traitor" for wanting to keep the union
Lizzie Dearden
Friday 27 June 2014 16:27 Comments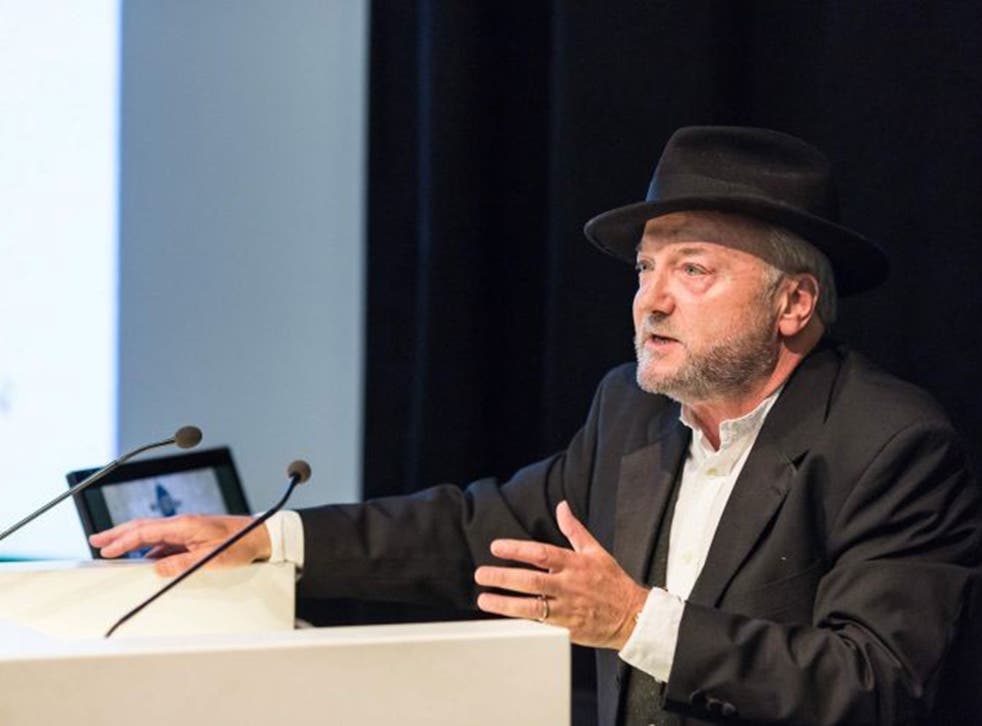 George Galloway has waded into the Scottish independence debate, claiming a yes vote would spark "havoc throughout the land".
The controversial MP launched an impassioned nine-minute defence of the Union at a debate held by The Spectator in Edinburgh on Tuesday.
Contrasting the unity of the Second World War with bloody battles between English and Scottish royals hundreds of years before, he said: "We were people together on a small piece of rock with 300 years of common history.
"That's what they want to break up and all the rest is balderdash. That's the truth of it."
Mr Galloway claimed everything in the Yes campaign is about gambling "for your future, your pension, your children and their children's future".
He added: "I am tired of being called a quisling or a traitor or – I was ordered last night from the rougher end of the trade – 'get back to England'.
"I'll go wherever I like in these islands or anywhere else and speak my mind and you see that is the authentic voice of those that seek to break up this country."
Mr Galloway said he was certain that an independent Scotland would not get the pound, questioned pension stability and the possible on reliance on oil that will "soon be finished".
He said: "There will be havoc if you vote Yes in September.
"Havoc in Edinburgh and throughout the land and you will break the hearts of many others too.
"Because, as I look at my fellow debaters on my side, I was reminded of the Duke of Wellington reviewing his own troops before the battle of Waterloo: 'I don't know what they do to the enemy but they don't half frighten me.'
"The difference is we have come together but temporarily at a moment of national peril."
Scottish Independence: For and against

Show all 24
The Respect MP has never shied away from controversy, being kicked out of Labour for "bringing the party into disrepute" over his statements about the invasion of Iraq in 2003.
While appearing on Celebrity Big Brother he infamously pretended to be a cat, licking milk from the cupped hands of another housemate.
J.K Rowling, David Bowie and Eddie Izzard are among the famous faces to speak out against the prospect of an independent Scotland, while Frankie Boyle, Sean Connery and Annie Lennox have taken the other side.
Alex Salmond, the First Minister of Scotland, has rebuffed aspersions cast on his economic plans for the nation and said the independence referendum in September gives people the democratic "right to choose".
He said: "We are Scotland's independence generation - and our time is now."
Register for free to continue reading
Registration is a free and easy way to support our truly independent journalism
By registering, you will also enjoy limited access to Premium articles, exclusive newsletters, commenting, and virtual events with our leading journalists
Already have an account? sign in
Join our new commenting forum
Join thought-provoking conversations, follow other Independent readers and see their replies