Scottish independence referendum: Cost of setting up independent Scotland could be £1.5bn, claims Treasury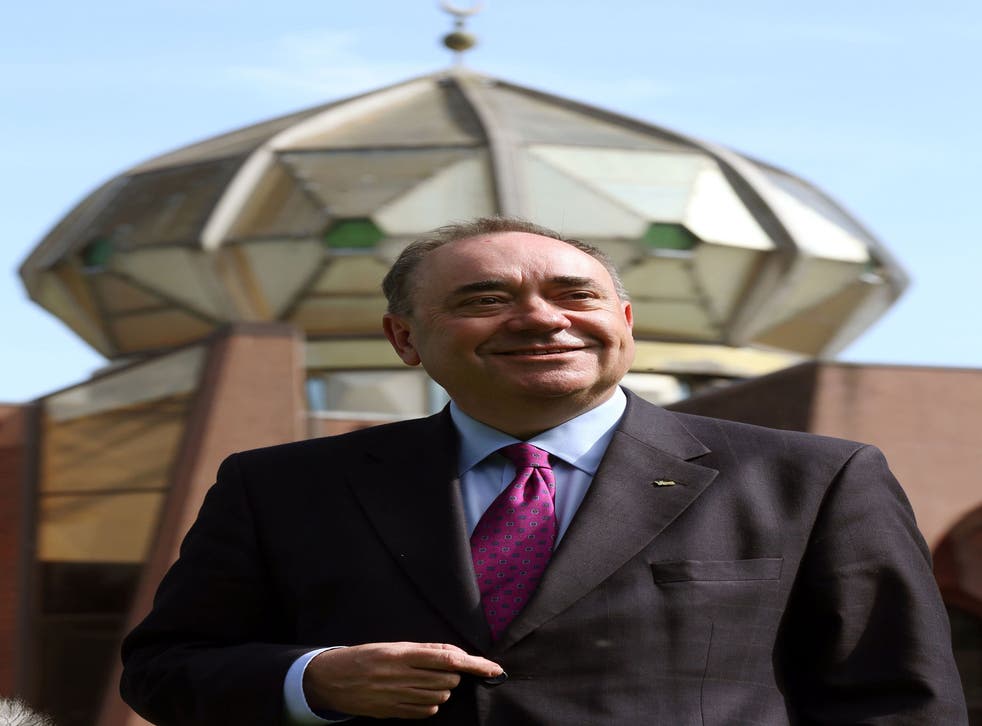 The cost of setting up an independent Scottish state could be as much as £1.5bn, the Treasury claimed yesterday, prompting another fierce row with Alex Salmond.
In an official paper to be published on Wednesday, the UK Government will say the one-off cost of replicating about 180 public bodies currently combined with England, Wales and Northern Ireland could amount to £600 per household.
Whitehall's analysis has also put the cost of a new benefit system at £400m and of setting up a new tax system at up to £562m. It challenged the First Minister to put his own price on an Scottish independent state so that voters could make an "informed choice" in September's referendum.
But Mr Salmond described the Treasury analysis as flawed and called for it to be withdrawn. "The Treasury are either guilty of a horrendous blunder, or it is a deliberate and deeply dishonest attempt to deceive – either way, it leaves the Treasury's analysis without a shred of credibility, and they should withdraw this misleading claim," he said.
A spokesman for Scotland's Finance Secretary, John Swinney, added: "Much of the infrastructure needed for an independent country already exists, and Scottish taxpayers already pay their fair share for all devolved and reserved services – while Scotland also stands to inherit a fair share of joint assets, valued at about 1.3 trillion dollars." The Treasury analysis looks at the costs of creating a new state and considers research by the Institute for Government, the London School of Economics and Canadian professor Robert Young.
His research, based on Quebec setting up a new state, estimates it could cost up to 1 per cent of a country's GDP to establish the new systems required to run a newly independent state. In Scotland's case, 1 per cent of its GDP would see taxpayers face a £1.5bn tax bill – equivalent to £600 per household, the Treasury said.
The IfG and the LSE have published independent analysis that puts the average cost of setting up a new policy department at £15m. Applying this figure to 180 new departments for Scotland totals £2.7bn.
Register for free to continue reading
Registration is a free and easy way to support our truly independent journalism
By registering, you will also enjoy limited access to Premium articles, exclusive newsletters, commenting, and virtual events with our leading journalists
Already have an account? sign in
Register for free to continue reading
Registration is a free and easy way to support our truly independent journalism
By registering, you will also enjoy limited access to Premium articles, exclusive newsletters, commenting, and virtual events with our leading journalists
Already have an account? sign in
Join our new commenting forum
Join thought-provoking conversations, follow other Independent readers and see their replies