Scottish independence: Sir Sean Connery urges Scots to break away from Britain as opportunity 'too good to miss'
Actor says independence would 'capture the world's attention'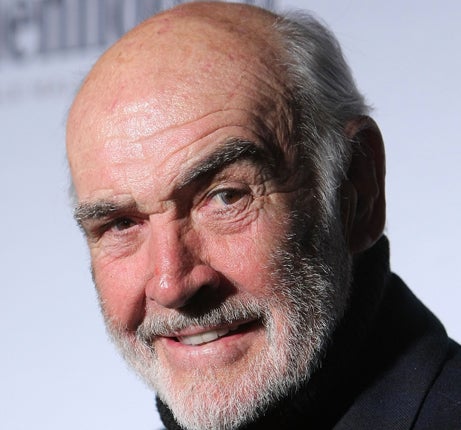 Sir Sean Connery is urging Scots to vote in favour of independence, saying it is too good an opportunity to miss.
The James Bond star claimed a vote in favour of leaving the UK in September's referendum would "capture the world's attention".
He added that he was "particularly excited" about the prospects that independence could offer the film and creative industries, saying these could be boosted by new inward investment, helping to create jobs north of the border.
Sir Sean, who does not live in Scotland, accepts the decision over the country's future should be made by "the people who choose to live and work there".
But in an article to be published on the New Statesman website on Tuesday, to coincide with a lecture Scottish First Minister Alex Salmond is giving in London, he said: "Scotland has the chance to make a step change."
In the article, published today in the Sun on Sunday, Sir Sean said that "a new sense of opportunity and hope for the future is now in sight".
He stated: "I fully respect the choice facing Scotland in September is a matter for the people who choose to work and live there - that's only right.
"But as a Scot with a lifelong love of Scotland and the arts, I believe the opportunity of independence is too good to miss. Simply put there is no more creative an act than creating a new nation."
Sir Sean, who is already well known as a supporter of independence, said: "A Yes vote will capture the world's attention. There will be a renewed focus on our culture and politics, giving us an unparalleled opportunity to promote our heritage and creative excellence."
He argued that a Yes vote in the referendum could encourage more investment in the film industry, together with the "international promotion of Scotland as an iconic location".
The actor went on to claim that a "a bigger and more confident film and broadcast sector" could help bring about "an inflow of resources and new jobs and training".
PA
Join our commenting forum
Join thought-provoking conversations, follow other Independent readers and see their replies