Scottish independence support at highest ever levels, survey suggests
Poll finds 46% of Scots back separation from UK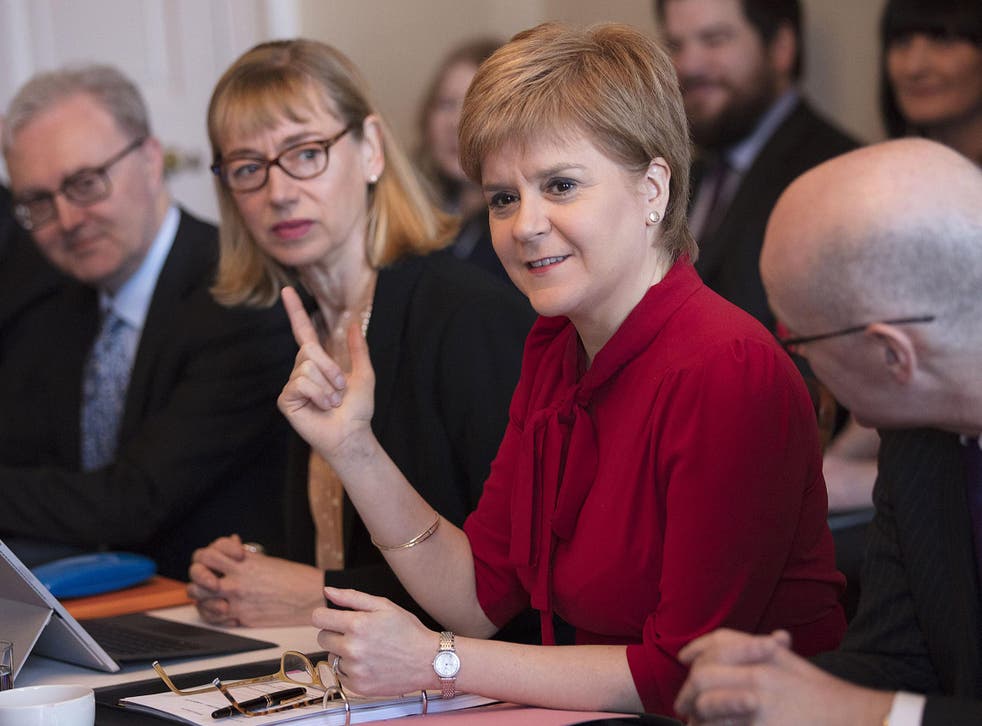 Support for Scottish independence is at its highest ever but it might not be the best time for Scottish First Minister Nicola Sturgeon to hold a new referendum, a survey by ScotCen's Scottish Social Attitudes has said.
The survey showed 46 percent of the Scottish public backing independence from UK, twice the level of support in 2012.
The report said 42 percent supported devolution while 8 percent did not want a Scottish parliament at all.
But the report suggested a second independence referendum could prove difficult for Sturgeon's Scottish National Party to win.
Scottish voters backed remaining in the European Union by 62 percent to 38 percent in the Brexit referendum last year, against the overall United Kingdom trend. But the survey said scepticism about the EU in Scotland was now at the highest level ever recorded by ScotCen.
The survey recorded that two in three Scots either wanted the UK to leave the EU or the EU's powers to be reduced, compared with 53 percent considered "Eurosceptic" in 2014.
The survey said that the commitment of the voters to the EU could be "too weak" to persuade them to change their minds about independence.
It said that 72 percent of voters aged between 16 and 24 were in favour of Scotland's independence compared to only 26 percent above the age of 65.
UK news in pictures

Show all 51
Sturgeon said on Monday that she would demand a referendum be held in late 2018 or early 2019, once the terms of Britain's exit from the EU have become clear.
British Prime Minister Theresa May's spokesman said on Tuesday she was committed to engaging with the Scottish government on Brexit plans.
Reuters
Join our new commenting forum
Join thought-provoking conversations, follow other Independent readers and see their replies