Scottish Labour leader Kezia Dugdale attacks 'cruel and unnecessary' SNP council cuts
Ms Dugdale lays out her party's plans to reform Scotland's welfare system with new powers devolved to Holyrood
Chris Green
Scotland Editor
Monday 29 February 2016 18:10 Comments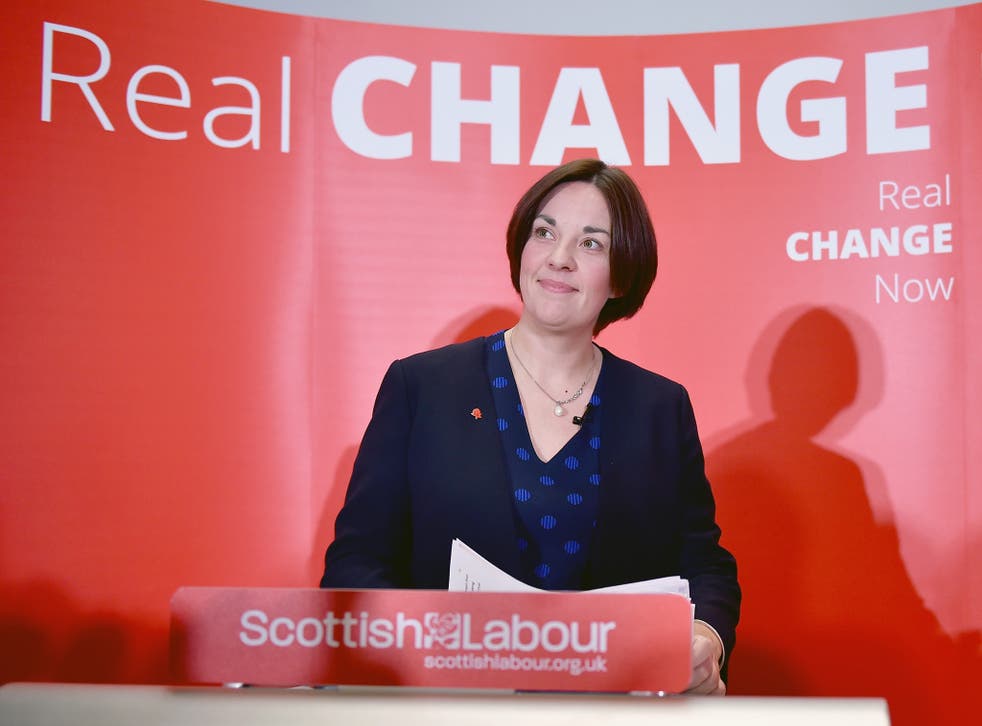 The Scottish Labour leader has attacked the SNP's "cruel and unnecessary" cuts to local councils as she laid out her party's plans to reform the country's welfare system using the new powers being devolved to Holyrood from Westminster.
Describing the upcoming Scottish Parliament vote in May as the country's first "tax and spend" election, Kezia Dugdale said she wanted to use the new powers to chart a different course from Conservative-led austerity, which she said the SNP was unwilling to do.
The Scottish Government's recent budget, which is expected to result in the country's local authorities having to find £350m of savings, was evidence that there was "nothing progressive" about the SNP, she told party activists and supporters during a speech in Glasgow.
Ms Dugdale said Scottish Labour would use the new powers over welfare in the Scotland Bill to help those who needed it, by raising the Carer's Allowance and doubling the Sure Start maternity grant as well as abolishing the so-called bedroom tax. The Scottish Government is set to outline its own proposals on welfare on Tuesday.
Labour has also proposed paying for public services by raising the Scottish rate of income tax, at the same time as offering a £100 rebate to those on lower incomes so they are not disadvantaged. The SNP has claimed that the policy would hit low-paid workers, which Ms Dugdale dismissed as "shameless dishonesty".
"Taken together, across the Parliament, these plans will provide billions more for the Scottish budget, enabling us to invest in a fairer economy, as we will set out in our spending plans in the weeks ahead," Ms Dugdale said.
UK news in pictures

Show all 51
"What is extraordinary is that the SNP, even after the experience of recent years, are still wedded to the same outdated 'Celtic tiger' ideas that we should compete, grow the economy and increase funding for public services by cutting taxes. There is nothing progressive about their plans. They will simply add to austerity rather than offering an alternative to it."
Responding to her speech, SNP MSP Mark McDonald said Labour's economic policies were "neither credible or consistent". He added: "Labour have not set out a single policy to grow the economy, instead they want to tax some of the lowest earners in our society and only last week voted against a living wage for the thousands of low paid people working in the care sector and increased investment in education."
Register for free to continue reading
Registration is a free and easy way to support our truly independent journalism
By registering, you will also enjoy limited access to Premium articles, exclusive newsletters, commenting, and virtual events with our leading journalists
Already have an account? sign in
Join our new commenting forum
Join thought-provoking conversations, follow other Independent readers and see their replies