Scottish Parliament evacuated after 'suspicious package' discovered
Unconfirmed reports suggest white powder was sent to three Conservative MSPs
Benjamin Kentish
Tuesday 07 November 2017 13:14 Comments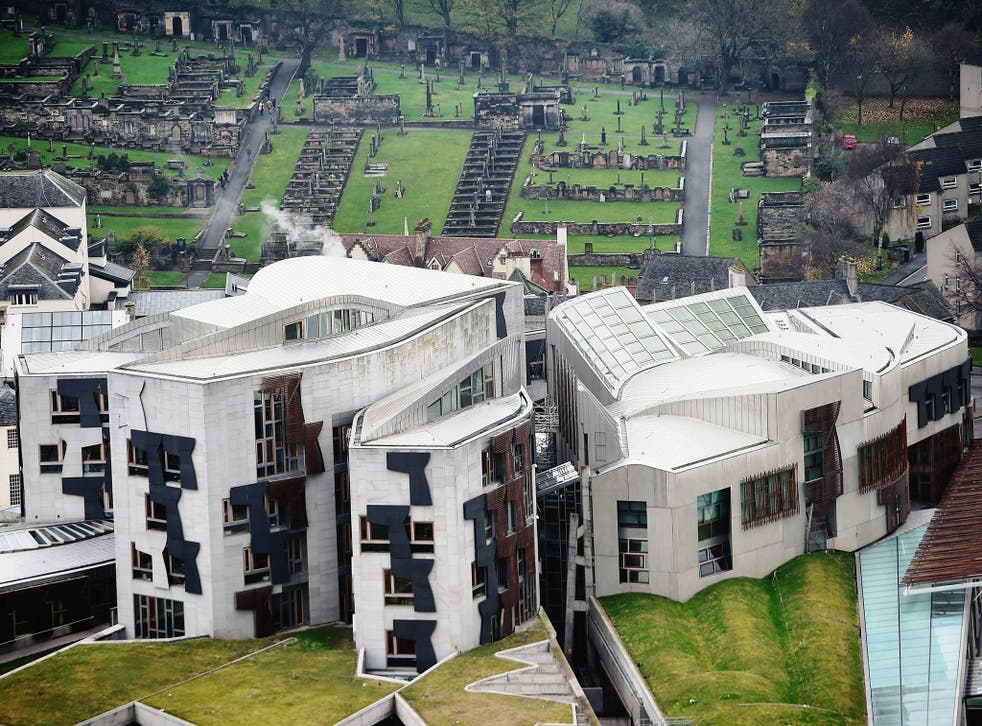 The Scottish Parliament has been evacuated after a "suspicious package" was discovered in the building.
Police and fire services are on the scene after having been called around 11.35am on Tuesday.
Unconfirmed reports suggest three packages containing an unidentified white powder were sent to the offices of Conservative MSPs Halco Johnston, Liz Smith and Edward Mountain.
Emergency procedures were put into place and MSPs told to leave the building.
A Police Scotland spokesman told The Independent: "Police in Edinburgh responded to the Scottish Parliament at around 11.35 a.m. on Tuesday 7th November following the discovery of a suspicious package.
"The building has been evacuated as a precaution and inquiries are continuing."
A Scottish Parliament spokesman said: "An incident has occurred requiring the evacuation of the MSP building at Holyrood. The MSP block is currently closed. Parliament staff are working to assess the situation.
"The Police are in attendance at the scene. The Parliament's Incident Management Team has been activated. This is part of a pre-arranged process put in place, ready to deal with such developing situations."
after three packages containing white power was sent to offices of Conservative staff.
Register for free to continue reading
Registration is a free and easy way to support our truly independent journalism
By registering, you will also enjoy limited access to Premium articles, exclusive newsletters, commenting, and virtual events with our leading journalists
Already have an account? sign in
Join our new commenting forum
Join thought-provoking conversations, follow other Independent readers and see their replies