Scottish referendum results: David Cameron set to unveil major devolution of powers to England
PM expected to call for a fresh review of whether only English MPs can vote on English issues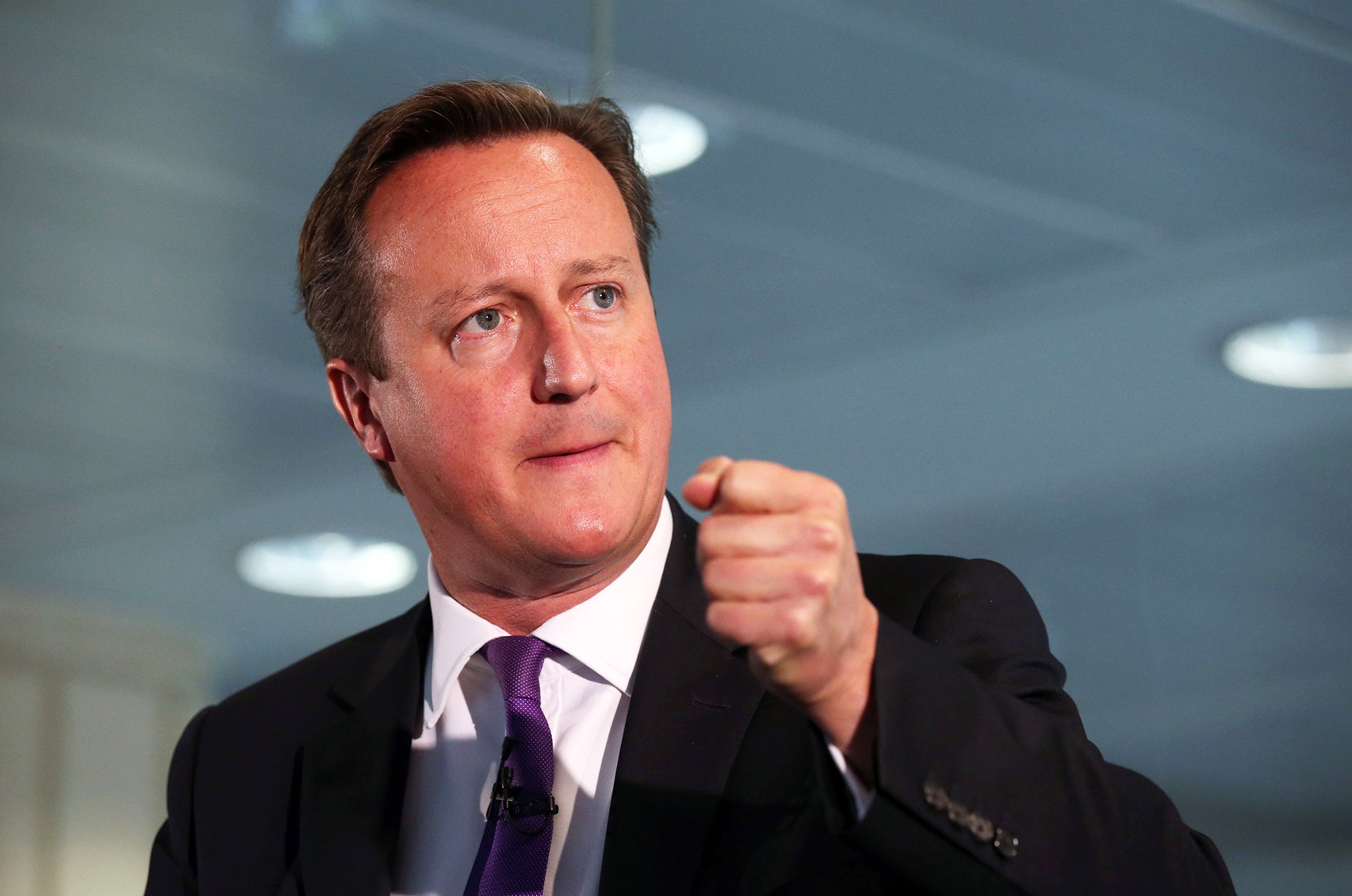 David Cameron is preparing to announce a major devolution of powers to England following the Scottish independence referendum result.
With the tide appearing to be moving heavily towards a No vote, he is expected to call for a fresh review of whether only English MPs can vote on English issues.
Early today, Michael Gove, the Tory chief whip, said: "We need to look again at the arrangements that look after the interests of people who live in the majority of the UK. The PM will in particular be spelling out some ways forward which will allow Westminster to change how it operates in order to ensure the interests of English voters are effectively protected – indeed enhanced."
He says Clegg "very astutely" acknowledged the need for this in the past few days.
Mr Cameron's initiative follows the joint promise by Mr Cameron, Ed Miliband and Nick Clegg to hand more controls to Holyrood in the event of a No vote.
Their pledge to Scotland provoked a backlash among Conservative MPs south of the border for a similar extension of powers to the English regions, or even the creation of an English Parliament.
The Prime Minister will make a statement on the outcome on the Scottish vote today and is tipped to couple his comments with a pledge to hand more powers to England, as well as Wales and Northern Ireland.
Claire Perry, the Rail Minister, yesterday became the first member of the government to break ranks to criticise the "devo max" promise to Scottish voters.
She said: "There will be a whole raft of goodies on offer for Scotland that will be paid for by us south of the border to try and appease the 'Yes' voters.
Scotland goes to the polls
Show all 20
"Cool, calm analysis, not promises of financial party bags to appease Mr Salmond, are what is needed from tomorrow and onwards."The Tory former Cabinet minister, Liam Fox, said change was "unavoidable" to address the ability of Scottish MPs to vote on devolved issues in Westminster.
Meanwhile, regional newspapers in northern England united to launch a campaign for greater powers to tackle an "uneven playing field" in the UK. In a display of unity, northern titles including The Journal, Chronicle, Northern Echo, Gazette, Yorkshire Post and Manchester Evening News issued a joint demand for devolved power.
All the papers carry the same front page message calling for the North to be given "far more control over its own affairs".
Join our commenting forum
Join thought-provoking conversations, follow other Independent readers and see their replies