Scottish referendum: Silent majority must be heard, says Prime Minister
David Cameron will insist that Scots can be proudly Scottish and still want to stay in the UK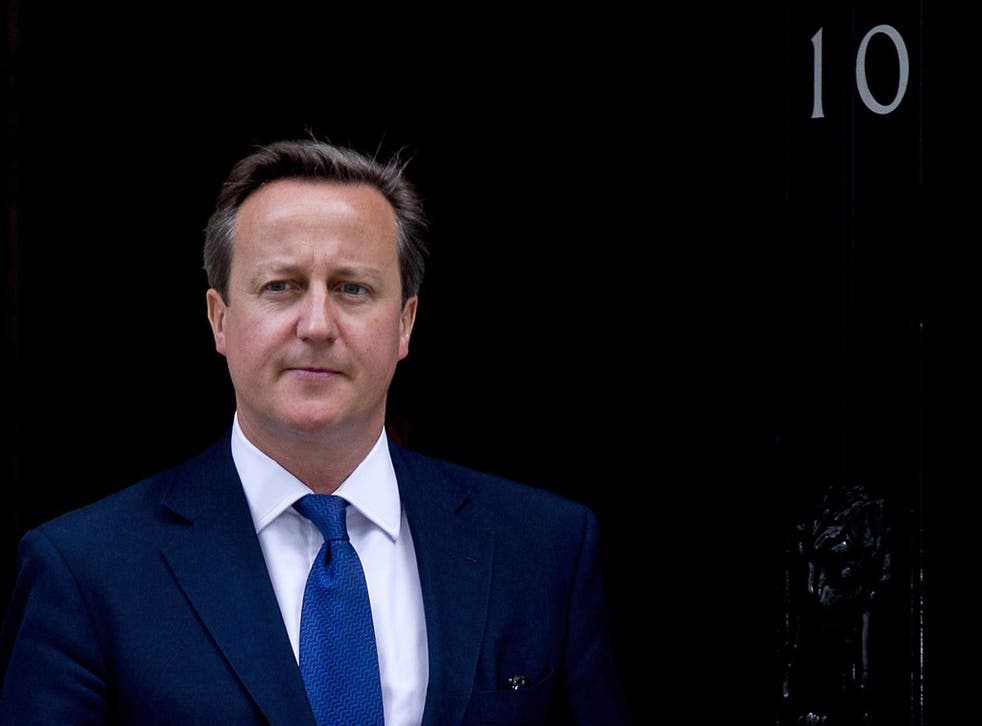 David Cameron will appeal today to the "silent majority" of Scots who want to remain within the United Kingdom to make their voices heard ahead of the independence referendum.
Leaders of the Better Together campaign claim that many opponents of separation are reluctant to speak out for fear of being branded unpatriotic.
But the Prime Minister will insist that Scots can be "proudly Scottish and want to stay in the UK".
Last night the Yes Scotland campaign retorted that a "vocal majority" opposed the Tory policies being imposed on the country.
Mr Cameron's intervention comes with 11 weeks to go to the vote on 18 September .
Some recent polls indicate that support for leaving the UK could have peaked, although others suggest the No camp is only narrowly ahead of supporters of independence.
Speaking at a Rally for the Union event, Mr Cameron will say: "We've heard the noise of the Nationalist few, but now it is time for the voices of the silent majority to be heard."
Most Scots are worried about the dangers of separation and are happy to remain in the Union, he will insist.
"With 77 days to go, we need the voices of the many to ring out across the land, for each one to realise they are not alone because there are millions just like them," he will say.
"This is how we rouse them to find their voice. We tell them: We've achieved so much together, we're safer together, we're better off together, we've got the best of both worlds together."
The Prime Minister will argue: "Too many people in this country have been made to feel you can't be a proud Scot and say No Thanks, that you've got to choose between the Saltire and the Union flag.
"That is wrong. Loving your country means wanting the best for it."
Blair Jenkins, chief executive of Yes Scotland, said: "David Cameron is seriously out of touch if he thinks there is a silent majority in Scotland in favour of the Tories and their austerity agenda. The reality is there is a very vocal majority against David Cameron governing Scotland, with just a single Tory MP here."
He said: "The majority David Cameron should be concerned about is the struggling majority, the very many people in Scotland who are faced with low salaries and rising costs of living, and who will vote Yes to a fairer and more prosperous Scotland."
Join our new commenting forum
Join thought-provoking conversations, follow other Independent readers and see their replies