'Scroungers' rhetoric over benefits fuels abuse say charities
Diana Pilkington
Monday 06 February 2012 09:44 Comments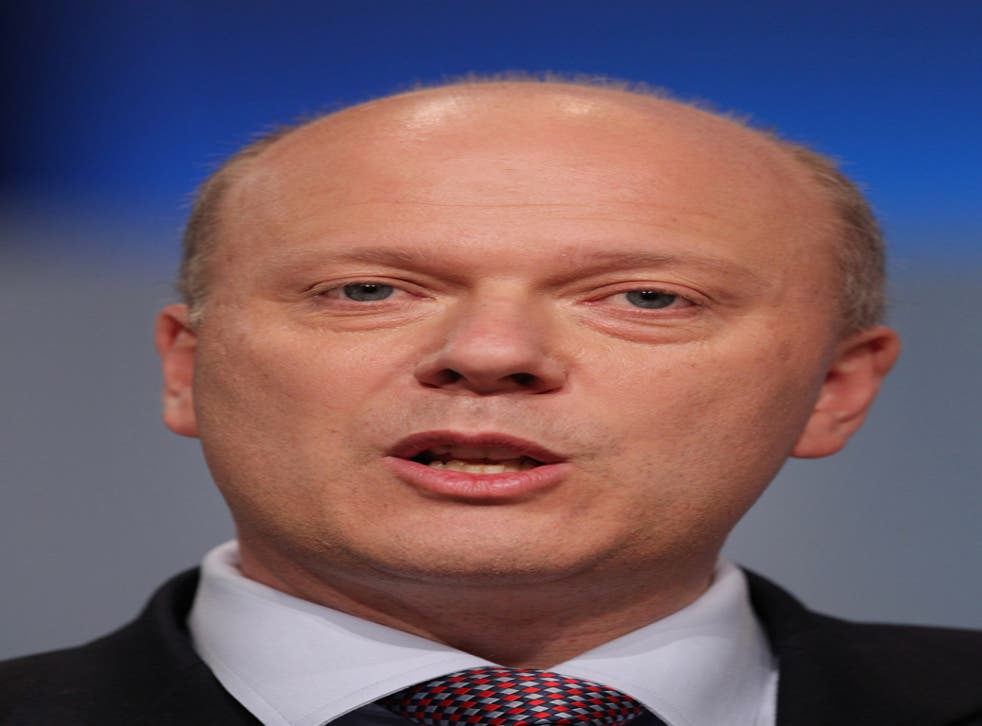 Government focus on alleged fraud and over-claiming to justify cuts in benefits is fuelling abuse against disabled people, charities have warned.
Six groups told the Guardian that a narrative of "benefits scroungers or fakers" was making disabled people increasingly become the target of resentment, which some organisations fear could spill over into hate crimes.
The charities - Scope, Mencap, Leonard Cheshire Disability, the National Autistic Society, Royal National Institute for the Blind (RNIB) and Disability Alliance - said inflammatory media played a part, but laid the blame largely with ministers and civil servants for repeatedly highlighting supposed mass abuse of the system, it was reported.
The Government has pledged to cut the bill for disability living allowance (DLA), which is to be replaced by the personal independence payment (PIP), by 20% by 2015/16.
Last month, minister for disabled people Maria Miller said: "In the past DLA has been poorly managed so we now have a situation where there are hundreds of millions of pounds of overpayments and the vast majority of people get the benefit for life without systematic checks to see if their condition has changed."
Last April, employment minister Chris Grayling said the "vast majority" of new claimants for sickness benefits were in fact able to go back to work, after official figures showed three-quarters of applicants for employment and support allowance (ESA) failed to qualify for assistance.
Tom Madders, head of campaigns at the National Autistic Society, told the newspaper: "The Department for Work and Pensions is certainly guilty of helping to drive this media narrative around benefits, portraying those who received benefits as workshy scroungers or abusing a system that's really easy to cheat."
Some disabled people avoid going out because of the hostile climate, or avoid using facilities such as designated parking bays if they "don't look disabled", it was claimed.
According to polling by Scope, in September two-thirds of people with disabilities said they had experienced recent hostility or taunts, up from 41% four months before.
Scope chief executive Richard Hawkes said: "Disabled people tell us that increasingly people don't believe that they are disabled and suddenly feel empowered to question their entitlement to support."
Guy Parckar, policy manager for Leonard Cheshire, spoke of an "incredibly strong focus on benefit fraud" within the DWP, which he said was "mentioned at all possible opportunities".
"There is the impact of potential hate crime, and the issues around that," he told the Guardian.
The charities' comments come after a warning that highly vulnerable households could be harmed by the Government's planned £26,000 annual benefit cap.
Entrepreneur Emma Harrison, who was appointed by David Cameron to get families back into work, said she was concerned parents of severely disabled children could lose out.
While she accepted the need for welfare reform, she told BBC Radio 5 Live's Pienaar's Politics: "I think that in all big policies that there are going to be people who are going to be trapped, and I think we need to be really, really careful we don't catch the wrong people."
A Department for Work and Pensions (DWP) spokeswoman said: "We are absolutely committed to supporting disabled people and whilst we already have laws in place to ensure equality, we need to work together and do more to change negative attitudes.
"That is why we have recently launched a consultation on developing a new cross-government disability strategy, with one of the key areas looking at promoting positive attitudes and behaviours towards disabled people and tackling discrimination and harassment wherever they occur.
"Our welfare reforms are designed to restore integrity into the benefits system and to ensure that everyone who needs help and support receives it."
PA
Register for free to continue reading
Registration is a free and easy way to support our truly independent journalism
By registering, you will also enjoy limited access to Premium articles, exclusive newsletters, commenting, and virtual events with our leading journalists
Already have an account? sign in
Join our new commenting forum
Join thought-provoking conversations, follow other Independent readers and see their replies