Second homes to be hit with £420m tax hike
Empty flats and houses will also be targeted in move aimed at ending property 'madness'
Matt Chorley
Saturday 26 May 2012 22:44 Comments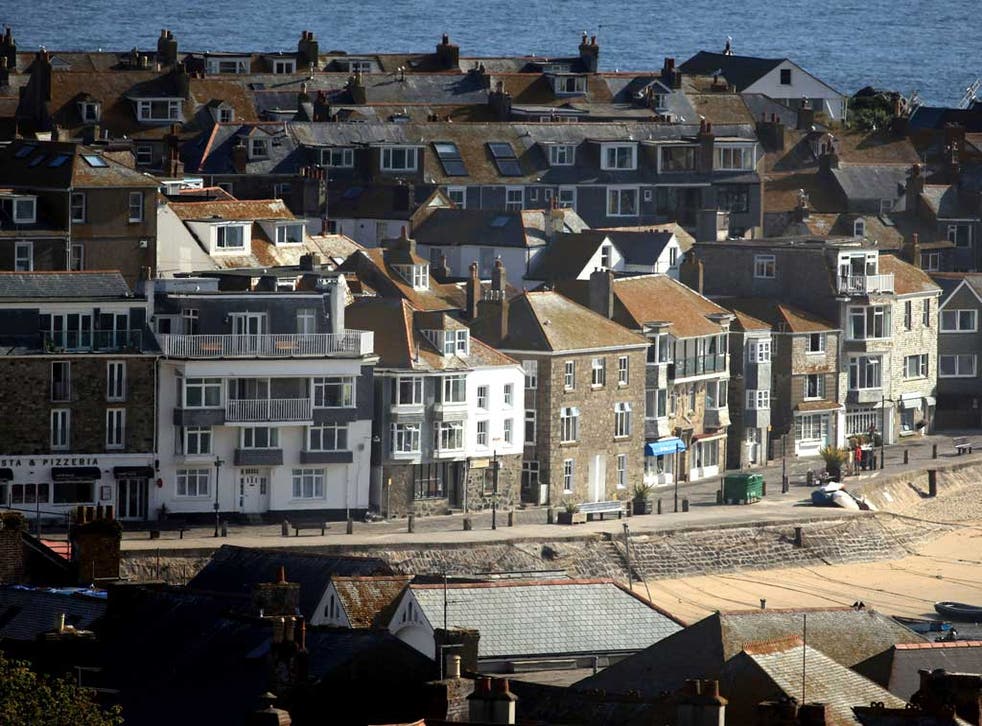 Second homeowners and landlords who do not rent out their properties are to be hit with council tax rises totalling up to £420m a year, as ministers move to end the "madness" of a system that encourages leaving houses empty.
The Government will announce plans to abolish mandatory discounts on holiday homes that are used only at weekends, and to impose an extra premium on properties left vacant for more than two years.
Across the UK, there are around a million empty homes. Some 720,000 of these are in England alone. Ministers say this is equivalent to one home standing empty for every two families stuck on waiting lists. Andrew Stunell, the Lib Dem communities minister, will confirm plans to stop forcing councils to give a discount. And he will push ahead with the "empty homes premium", which will allow local authorities to charge up to 50 per cent extra on council tax for homes vacant for more than two years.
"We've lived with the scourge of empty homes for too long," Mr Stunell will tell the National Empty Homes conference on Tuesday. "They're a blight on our communities and a waste of much-needed housing. It's madness that councils have been forced to offer discounts on empty and second homes, which don't take into account local circumstances and provide an incentive to leave homes vacant indefinitely."
New government figures reveal the cost of being forced to reduce council tax on empty and second homes. Leeds City Council loses the most, totalling more than £8.5m a year. Empty property exemptions, including long-term empty discounts, total £382m. Liverpool and Durham city councils are each losing an estimated £5m a year through mandatory discounts on empty properties alone. Mr Stunell will promise to "clamp down hard on landlords who leave homes empty for long periods".
The Lib Dems have pushed for a clampdown on second-home owners, arguing that some parts of the West Country become "ghosts towns" during the winter when many properties stand empty.
Last year, there were 246,000 properties eligible for a second-home discount of 10 to 50 per cent, costing councils a total of £42m every year. Cornwall is the biggest loser through discounts offered to second-home owners, missing out on more than £2m annually.
However, the Lib Dem peer Lord Shipley has voiced concern that, with councils facing cuts of up to 10 per cent in their funding, those without large numbers of second homes or empty properties will be forced to find savings elsewhere.
"Local authorities will be empowered to increase charges on empty properties and second homes but, if a council does not have many second homes or empty properties, the cost will fall either on individuals in receipt of council tax benefit now – by definition, the people least able to pay – or on council taxpayers generally, by increasing the level of council tax, which is, in practice, cost shunting from central to local government," he said.
Register for free to continue reading
Registration is a free and easy way to support our truly independent journalism
By registering, you will also enjoy limited access to Premium articles, exclusive newsletters, commenting, and virtual events with our leading journalists
Already have an account? sign in
Join our new commenting forum
Join thought-provoking conversations, follow other Independent readers and see their replies