Scottish independence could bypass the 'instability and uncertainty' of Brexit, Nicola Sturgeon says
The SNP outlined its new pitch to voters in a second referendum, which it is consulting on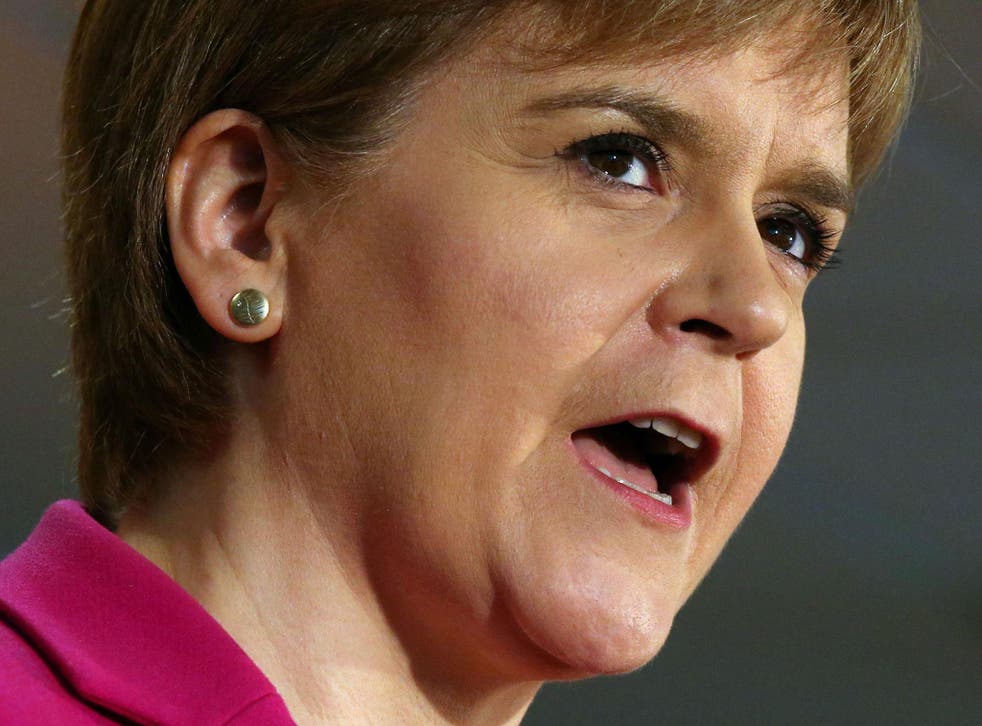 Declaring independence could help Scotland escape the "instability and uncertainty" of Brexit, Nicola Sturgeon has said.
The Scottish First Minister outlined the SNP's pitch to voters in any second independence referendum, suggesting that the "debate had changed from 2014" when the last vote was held.
The nationalists' contrasting of independence as a chance to avoid the chaos of Brexit comes a day after Ms Sturgeon told the SNP's conference in Glasgow that the Scottish Government would release a consultation on a second referendum this month.
Scotland voted strongly to remain in the EU in June but Britain overall voted to leave. Theresa May has said she will involve the devolved administrations, including the Scottish Government, in Brexit negotiations.
Ms Sturgeon warned that Ms May however had "no mandate" to take anyone out of the single market because some Leave campaigners had said leaving the EU did not involve leaving the single market.
She also said that the Prime Minister's insistence on restricting freedom of movement made it essentially inevitable that the UK would lose single market access, and that this would be disastrous for Scotland's economy.
"I'm the First Minister of Scotland, I've got a duty to tell people straight what I think has to be done to try to protect our interests," the First Minister told BBC Radio 4's Today programme.
"If Scotland is in the position against our democratic wishes of being taken out of not just the EU but the single market, knowing that that is going to seriously damage our economy, our place and reputation in the world I think I would have a duty to give Scotland the ability to decide whether it wanted that or whatever it wanted to provide a different path.
"This debate has changed from 2014. Those who argued against independence said that it was very much against the economic certainty and stability of the UK versus the uncertainty of independence.
Brexit Concerns

Show all 26
"What we have now in the UK, particularly if it comes out of the single market is instability and uncertainty and lost economic growth. This would be a debate about what gives Scotland the best prospect."
Ms Sturgeon yesterday threw down the gauntlet to Ms May, warning that she would trigger a second referendum if Scotland's interests were threatened.
She said the SNP would work with other parties in the House of Commons to block a so-called "hard Brexit" that involved losing membership of the single market.
Register for free to continue reading
Registration is a free and easy way to support our truly independent journalism
By registering, you will also enjoy limited access to Premium articles, exclusive newsletters, commenting, and virtual events with our leading journalists
Already have an account? sign in
Join our new commenting forum
Join thought-provoking conversations, follow other Independent readers and see their replies