Senior Civil Service is like a 'snake pit' that isolates and rejects outsiders, report warns
Study says a 'poisonous environment' ensures the Civil Service is failing to attract talent from the private sector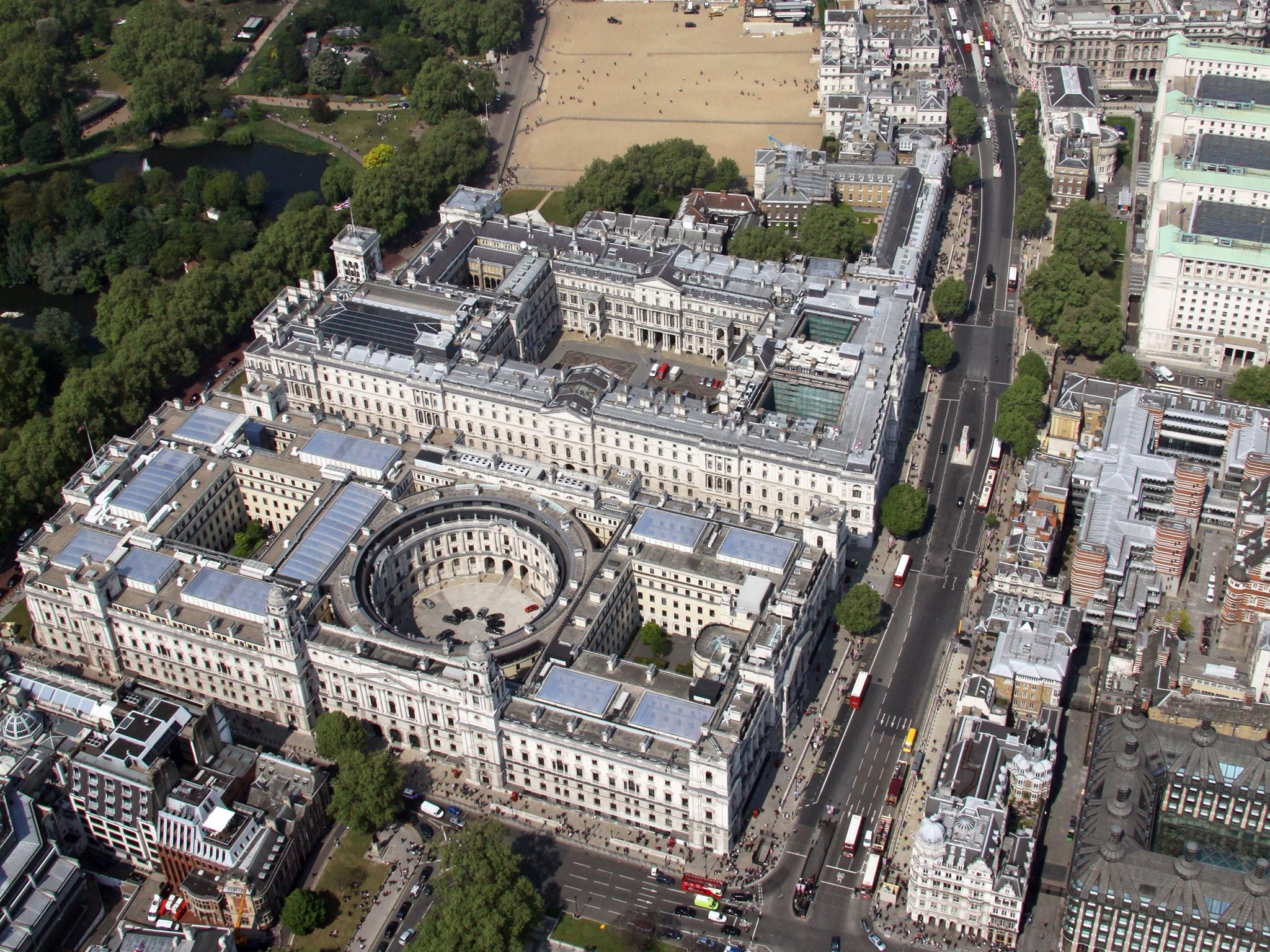 The top of the British Civil Service is like a "snake pit" with a "poisonous environment" that isolates and rejects outsiders, an official report commissioned by the Government has warned.
The study, carried out by the former human resources director of Tesco, found that senior officials were resistant to change, cared more about process than results and presided over an unnecessarily hierarchical structure.
It warned that, because of this, the Civil Service was still failing to attract and retain talent from the private sector – despite efforts by ministers to open up recruitment.
The emergence of the report, which was slipped out on the Cabinet Office website in the run-up to the election, comes as the Civil Service faces an exodus of senior staff brought in from the private sector to improve performance.
In August Mike Bracken, head of the Government Digital Service, announced he was leaving following a turf war with the Treasury over budgets. He was swiftly followed by GDS's deputy director Tom Loosemore, director of strategy Russell Davies, and director of design Ben Terrett.
Their departures are understood to have alarmed the Cabinet Secretary Jeremy Heywood who appealed for Mr Bracken to stay.
Senior Whitehall sources fear the departures will jeopardise, and certainly delay, plans to roll out new online services as part of the Government's plan to make £10bn of Whitehall efficiency savings.
Other recent high-level departures include Bill Crothers, the Government's Chief Commercial Officer, who stepped down in July.
David Cameron aides at war with Civil Service in battle of Downing Street
Show all 3
Mr Crothers, who worked at the management consultants Accenture before moving to Whitehall, had been in charge of forcing departments to buy goods and services centrally to save money.
Some have also questioned how long John Manzoni, the former BP executive who was last year appointed chief executive of the Civil Service, will stay. One government source said Mr Manzoni was finding it difficult to impose his writ across departments and was becoming frustrated.
The report on recruitment and retention of talent in the senior Civil Service included interviews with private sector executives who had been brought into the senior Civil Service and painted a damning picture of bureaucratic incompetence and intransigence. It also warned that the Civil Service was failing to help new recruits adapt to the organisation.
One external recruit described the senior Civil Service as like "a club you couldn't join" while another added: "The Civil Service assumes it's the Rolls-Royce, so external experience and insight is not jumped on."
Catherine Baxendale, who wrote the report on behalf of the former Cabinet Office minister Francis Maude, added: "Most worryingly, there were various descriptions of the Civil Service culture as a "bear pit", "snake pit", "bullying and macho culture", and an "uncollaborative, poisonous environment".
The report also found that resignation rates were three times higher for external recruits than for internal appointments. While external recruits make up one-quarter of all senior Civil Service appointments, they accounted for almost half of the resignations.
"There are specific retention issues for people who have been brought in to lead change, and who feel frustrated by not being able to deliver the change they were hired to make," said Ms Baxendale. "There are many comments made on the physical, mental and emotional effort of trying to bring change to a resistant culture. Weighing up this lack of progress while working for below-market pay, all act as a driver to leaving."
Sir Jeremy recently admitted that the Civil Service needed to do more to integrate external talent. "We've got many good examples of people who've landed well and have gone on to become permanent secretaries," he said.
"[But] we've got some other examples of people who just felt at sea, just didn't understand the jargon, didn't understand the secret language, just didn't really get on. That's a failure of the Civil Service because we should be open to all the talents."
While the Civil Service has published its response to the Baxendale report Jill Rutter, programme director at the Institute of Government, said this was entirely inadequate.
"[It was] a minimalist, gritted-teeth response from the Civil Service that lacked any of the characteristics of an effective action plan – with no plans for reporting progress," she said. "The Civil Service may need a much more strategic approach to more senior new entrants – more actively managing integration."
Join our commenting forum
Join thought-provoking conversations, follow other Independent readers and see their replies