Senior Conservative Tim Yeo stands aside amid lobbying claims
Withdrawal from committee follows secret filming by undercover reporters posing as energy firm representatives
Andy McSmith
Tuesday 11 June 2013 13:54 Comments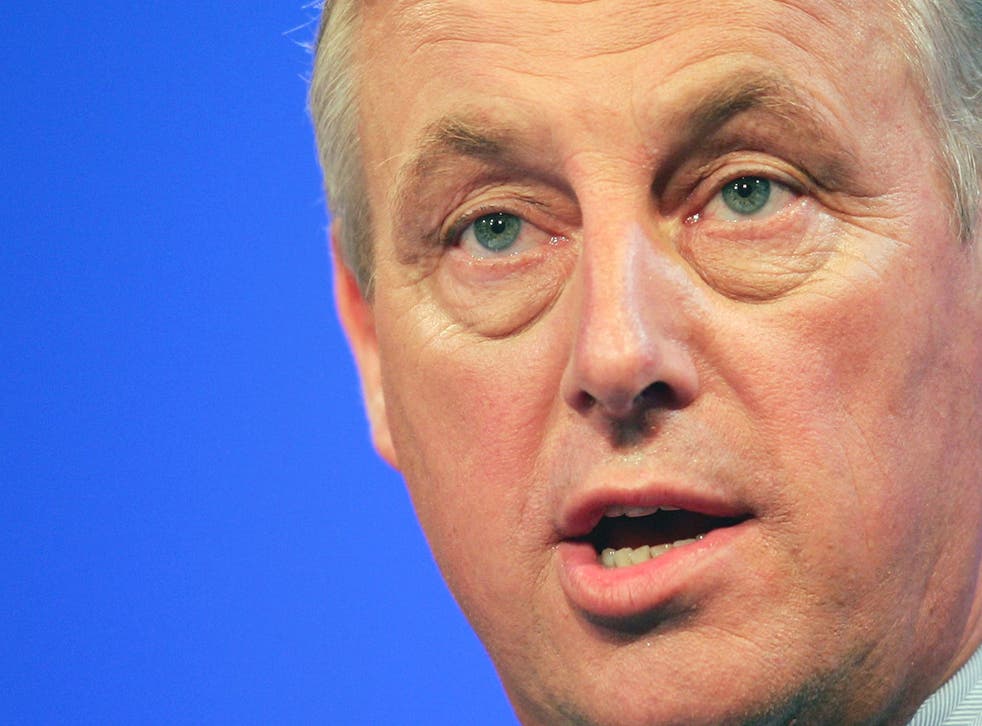 The senior Tory MP, Tim Yeo, stood down today as the chairman of an influential Commons committee amid allegations he used his position to help business clients.
Mr Yeo, a former minister, told colleagues on the Energy and Climate Change committee that he was stepping aside temporarily while the claims are investigated.
His announcement came after Labour said it was "difficult to see how he can continue" until the inquiry is completed.
His move follows secret filming by undercover newspaper reporters posing as representatives of a fictitious energy firm. The MP appears to suggest he coached a businessman to say to his committee and to talk of his close relationship to key players in the energy market.
Mr Yeo strongly denies the claims and referred himself to the Parliamentary standards commissioner, Kathryn Hudson.
He said was stepping down solely to ensure the "smooth running" of the committee during the next few weeks.
"I firmly believe I have not breached the MPs' Code of Conduct in any respect and therefore await the outcome of the commissioner's investigation with confidence. In particular I absolutely and unreservedly deny the allegation that I coached a witness with whom I have a business connection before that person gave evidence to the committee
"I do not wish the Commissioner's investigation to be a distraction from the Committee's important work. I believe that during the past three years the committee has been extremely effective and I want this to continue," Mr Yeo said.
Liberal Democrat MP Sir Robert Smith took the committee chair for today's meeting and will remain interim chair for the duration of the inquiry into Mr Yeo.
Sir Robert is MP for West Aberdeenshire and Kincardine. His entry in the MPs' Register of Interests records that he has a registrable share-holding in oil giant Shell and received hospitality from BP during last year's London Olympics, including a ticket to a gymnastics event.
In a statement, the committee said of Mr Yeo: "The committee has unanimously accepted the chair's recommendation that he absent himself from committee business for the duration of the investigation of the Parliamentary Commissioner for Standards, following his self-referral at the weekend.
"The committee expressed confidence in Mr Yeo's chairmanship of the committee, but accepted the recommendation in order to ensure the continued effective and evidence-based work of the committee.
"It the interim period, the committee has unanimously agreed that Sir Robert Smith acts as the interim chair. Mr Tim Yeo will not be drawing a chair's salary during this time."
Register for free to continue reading
Registration is a free and easy way to support our truly independent journalism
By registering, you will also enjoy limited access to Premium articles, exclusive newsletters, commenting, and virtual events with our leading journalists
Already have an account? sign in
Join our new commenting forum
Join thought-provoking conversations, follow other Independent readers and see their replies