Senior Green Party politician Jenny Jones arrested at Occupy London
London Assembly member held at 'peaceful protest'
Tom Harper
Tuesday 21 October 2014 22:54 Comments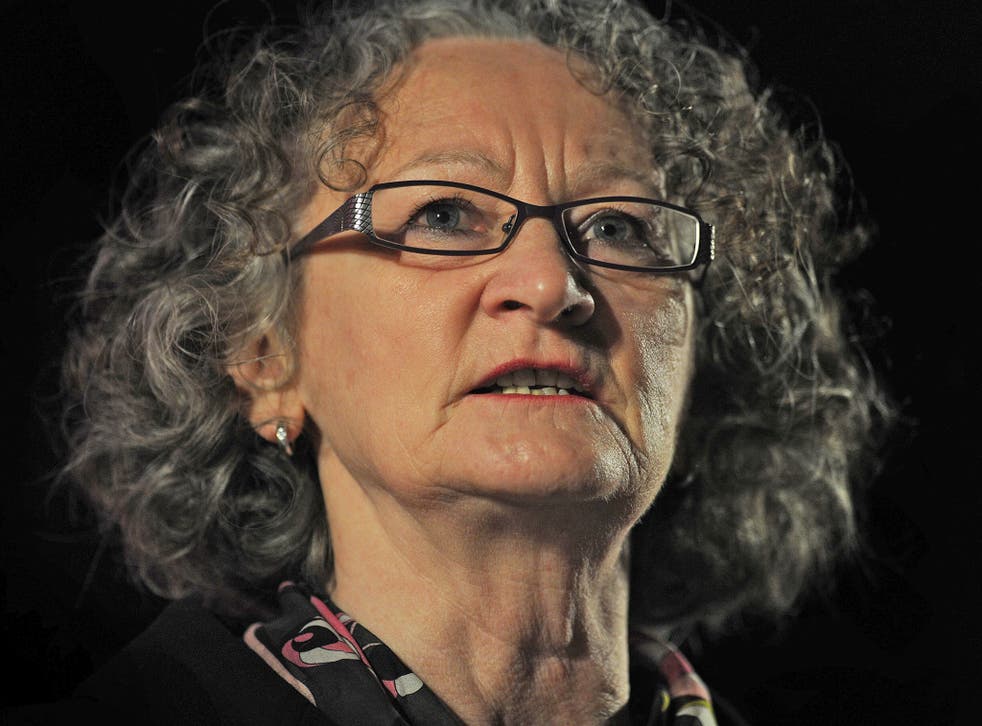 A senior Green party politician who sits on a watchdog that monitors Scotland Yard was arrested today during a peaceful protest outside the Houses of Parliament.
Jenny Jones, 64, who is deputy chair of the police and crime committee at the London Assembly, was arrested by Metropolitan Police officers after she went to investigate complaints of heavy-handed tactics at the Occupy London protest.
She was briefly held along with 14 other demonstrators who were also arrested for "obstructing" police in Parliament Square.
Scotland Yard said Ms Jones was quickly "de-arrested" after providing details suitable for a summons, which means she could still be prosecuted.
Ms Jones told The Independent: "It was the first time I have ever been arrested, and I have to say I was surprised to find it really upsetting.
"My sympathy is with the protesters. We have a real problem with democracy in this country and they were expressing their views. The police response was like something from Hong Kong."
The veteran Green Party politician, who has served for years on various watchdogs scrutinising the Met and has served as a Green member of the London Assembly since 2000, added: "They shouldn't have arrested anybody here. They should have just listened and left them alone."
The website of the Occupy Democracy campaign states its goal is to "direct the energy from current single-issue struggles into a critical mass that can radically challenge the corrupt and unrepresentative system". Ms Jones is scheduled to give an address to the protesters on policing and civil liberties tomorrow.
A Scotland Yard spokesman said: "There were around 15 people demonstrating in Parliament Square. The group on the grassed area had been sleeping on a tarpaulin which is prohibited under the Police Reform and Social Responsibility Act of 2011, namely they have items with them to enable them to sleep in Parliament Square.
"The tarpaulin has been removed and 15 people have been arrested for failing to provide details suitable for a summons."
Register for free to continue reading
Registration is a free and easy way to support our truly independent journalism
By registering, you will also enjoy limited access to Premium articles, exclusive newsletters, commenting, and virtual events with our leading journalists
Already have an account? sign in
Join our new commenting forum
Join thought-provoking conversations, follow other Independent readers and see their replies