Sex scandals, expenses and corruption: But British MPs are 'paragons of virtues', insists senior Tory
MP Bob Stewart says sleaze-ridden Westminster is run by MPs who are 'human' and sometimes 'make a mistake'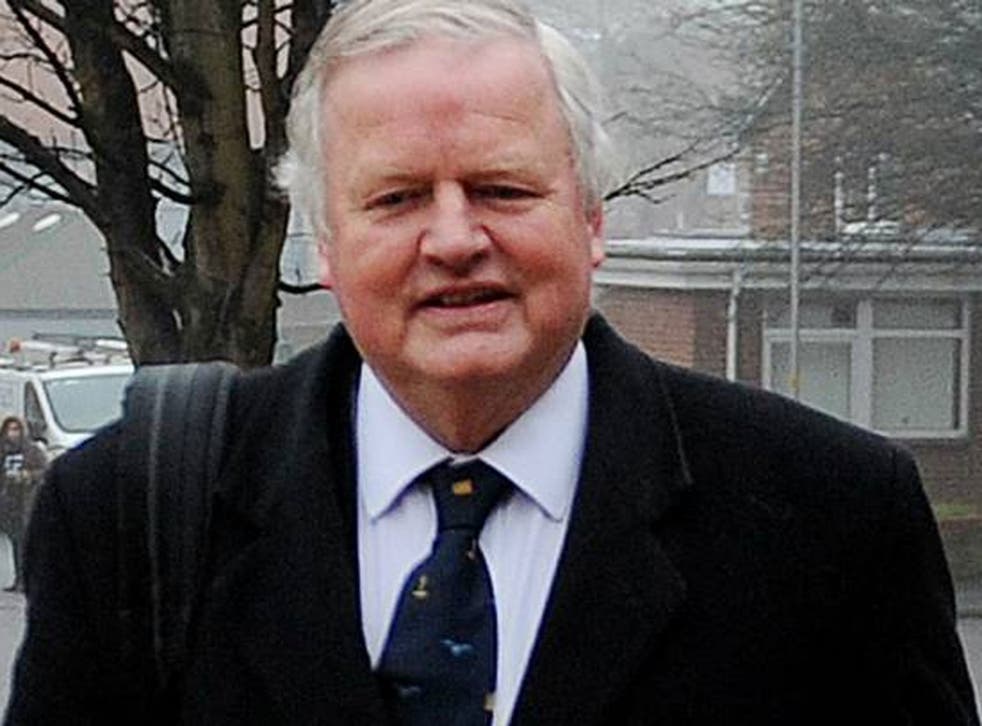 A senior Conservative has praised British MPs as "paragons of virtues" compared to politicians in other countries – despite a rash of sleaze, corruption and dubious expenses claims.
Colonel Bob Stewart, MP for Beckenham, made the sympathetic comments on Sky News, insisting that British MPs were "human" and sometimes "make a mistake".
Mr Stewart's conciliatory remarks follow a bout of controversies and scandals that have damaged Westminster's reputation in the public eye and fleeced the taxpayer of thousands of pounds in improper expenses claims.
The latest in a long line of controversies came earlier this week when Parliament was rocked by an investigation that exposed a "climate of sexual harassment" in Westminster.
The damning report was released days after David Cameron admitted he under-estimated the extent of "raw" public anger over MPs expenses following Maria Miller's dramatic departure as culture secretary earlier this month.
But Mrs Miller's exit is just the latest in a string of controversies tainting the reputation of British politicians.
In March this year, Eric Joyce, MP for Falkirk, was fined £1,500 after admitting to hurling insults and abuse at baggage handlers and police during an incident at Edinburgh airport.
A month earlier, immigration minister Mark Harper stood down after he discovered his cleaner was an illegal immigrant.
And in January, former chief executive of the Liberal Democrats Lord Rennard was investigated over allegations that he had sexually harassed several women working for the party.
In December, House of Lords peer Lord Hanningfield courted controversy after a newspaper sting revealed that he had claimed more than £3,000 a month by regularly 'clocking in' to the House of Lords to claim his £300 daily allowance just for turning up.
Earlier, in July 2013, Labour minister Denis MacShane quit after admitting to making bogus taxpayer-funded expense claims to the tune of £13,000. The Conservative's Nadhim Zahawi was also forced to make a humiliating apology after it was revealed that he charged the taxpayer £5,822 to heat his stables.
In pictures: Not-so virtuous MPs

Show all 17
Even some of Mr Stewart's fellow MPs might disagree with the Colonel's 'forgive and forget' mantra – Brian Binley, MP for Northampton South, allegedly boasted that politicians are "totally corrupt" during a taxpayer-funded trip to Malta last year.
Eric Joyce, who was expelled from the Labour party following his conviction for assaulting politicians in a House of Commons bar in 2012, said Parliament was a "funny workplace".
Tim Yeo stood down in June 2013, after allegations that undercover reporters had caught him boasting he could use his position to help business clients.
Despite his praise of the merits of Britain's politicians, Colonel Stewart did at least admit that there were "problems" in the Conservative party – and that the public's trust in politics was "not exactly high at the moment."
Register for free to continue reading
Registration is a free and easy way to support our truly independent journalism
By registering, you will also enjoy limited access to Premium articles, exclusive newsletters, commenting, and virtual events with our leading journalists
Already have an account? sign in
Join our new commenting forum
Join thought-provoking conversations, follow other Independent readers and see their replies