More Muslim women 'will be stuck in abusive marriages' if Britain shuts down Sharia councils
Labour MP Naz Shah said some of her constituents viewed the discussion around Sharia councils as 'Islamophobic and racist'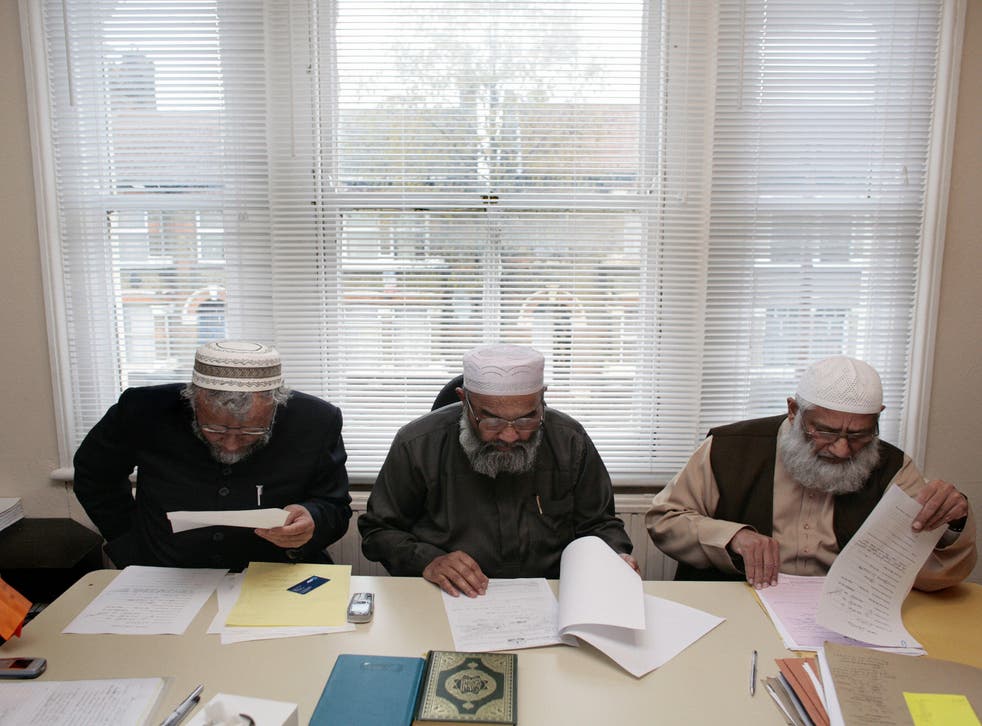 Closing Sharia councils in Britain could mean more women stuck in abusive marriages, the chair of the Muslim Women's network has claimed ahead of a parliamentary inquiry into their practices.
Shaista Ghoir, chair of the charity that works to improve social justice and equality for Muslim women, told Radio 4's Today programme that Muslim women "do not want Sharia councils shut down" and doing so would only force them to operate illegally.
It is estimated that around 20 to 30 of the councils operate across Britain, which settle disputes using an Islamic religious law. On Tuesday the influential Home Affairs Select Committee in Westminster will begin its inquiry, providing a unique view into the little-known operations of the councils. It comes after more than 100 women also signed an open letter to the committee claiming the role of Sharia has been widely misunderstood.
"I know that's not what everyone wants to hear," added Ms Ghoir. "If you shut down Sharia councils what that would result in is Muslim women stuck in marriages, abusive marriages… and the Sharia divorce service would actually go underground.
"There are people who are anti-faith, particularly anti-Islam, who are using women's rights as a guise… anti-faith activists, including feminists, and I'm a feminist myself , who should know better in terms of speaking to Muslim women and finding out what it is that they want."
What marriage would be like if we followed the bible
Naz Shah, the Labour MP for Bradford West and a member of the Home Affairs select committee, told the programme the proposed legislation is seen as "Islamaphobic and racist" in her constituency.
"However, we need to be clear that we have to look at issues. My measuring yard stick is one woman who suffers discrimination is one too many. So, we have to be really balanced in what we're looking at here. I welcome the inquiry and I'm looking forward to taking evidence this afternoon and unpick some of the concerns."
Ms Shah said that while Sharia councils can be used as a tool to deny women their rights they can also act as a "complimentary arbitration service".
She added: "But what we need to be careful of is that whether we are discriminating against women and that is where the issue lies."
The Labour MP also reiterated that Sharia is a code of conduct and a fundamental principle of it, is that the law of the land takes precedent. "As a British lawmaker I am very clear that we can have one law and is that of the British courts," she added.
"There is no court or parallel legal system in place. Sharia is there to support women and communities to things that they want to access and that are a choice for them."
Justine Greening, the Education Secretary, who also holds the women and equalities brief, has said the Government is taking concerns around Sharia courts "extremely serious". It comes after Theresa May launched a independent review into the application of Sharia law earlier this year when she was Home Secretary, while Baroness Cox has brought a Bill through the Lords, which could seriously limit the power of the dozens currently operating across the UK.
Responding to Ms Ghoir's comments on Radio 4 on Tuesday, Ms Cox said: "It's absolute rubbish. Some of the women who support me are Muslim women.
Sharia courts: Legal status in the UK

Show all 3
Speaking during questions to the Minister for Women and Equalities on Monday, Tory backbencher Philip Davies urged the Government to support Baroness Cox's Bill. In response, Ms Greening said: "I want to assure him that I believe the issue he's raised is one of the utmost importance.
"We know that there are concerns about Sharia councils, including those that have been raised by Baroness Cox's Bill as he says, and we take those concerns extremely seriously.
"The Government will respond to that Bill at the second reading, and will continue to consider the issue in light of findings from the independent Sharia review, which he will be aware was launched in May by the previous home secretary, now the Prime Minister."
The independent review is set to complete in 2017, while Baroness Cox's Arbitration and Mediation Services (Equality) Bill is awaiting its second reading in the Commons.
Mr Davies said: "Baroness Cox has long campaigned in the Lords for Sharia councils to be abolished, largely because of the unfair way many women are treated by them.
"Will the Government support Baroness Cox's private members bill, and ensure that Muslim women enjoy the same protections under the law as everyone else does, and do not feel pressurised into having their cases determined by a Sharia council rather than a British court?"
Join our new commenting forum
Join thought-provoking conversations, follow other Independent readers and see their replies