Britons suffer 'historical amnesia' over atrocities of their former empire, says author
'Britain came to one of the richest countries in the world in the 18th century and reduced it, after two centuries of plunder, to one of the poorest'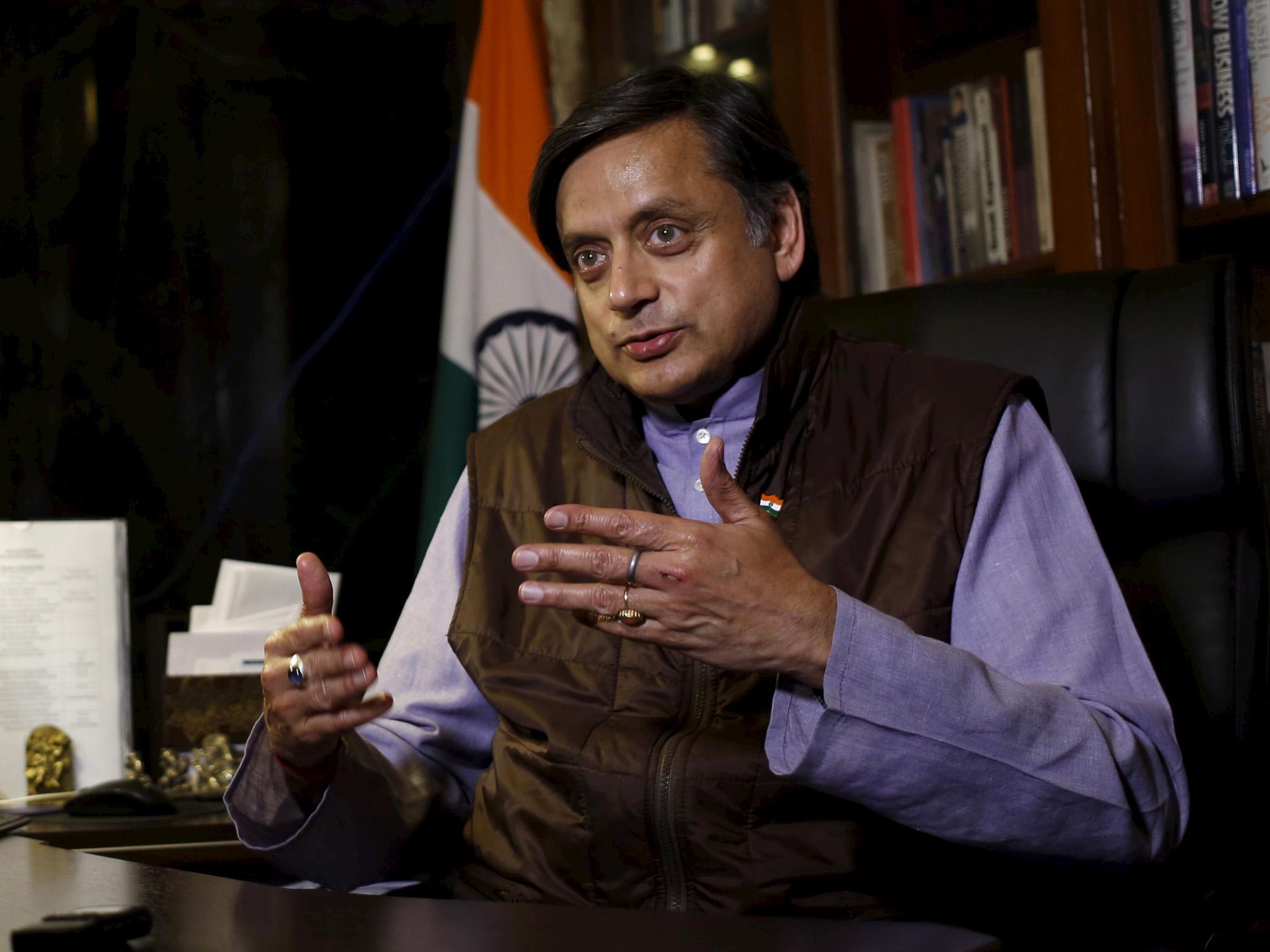 Britons suffer "historical amnesia" over the atrocities and plunder committed by their empire, Indian MP and author Shashi Tharoor has said.
Dr Tharoor said the British educational system failed to tell the real story of empire, and claimed Britain would have to accept Indian workers and students freely moving across its borders if it wanted to sell its goods in Indian markets following Brexit.
The former UN under-secretary general was speaking to Channel 4 News' Jon Snow, and was introduced as "one of the world's foremost diplomats". He is the author of 15 best-selling works of fiction and non-fiction, all of which address Indian history, culture and society.
Asked whether colonialism was a British or an Indian problem, he said: "It is a British problem, first of all because there is so much historical amnesia about what the empire really entailed.
"The fact you don't really teach colonial history in your schools... children doing A-Levels in history don't learn a line of colonial history.
"There's no real awareness of the atrocities, of the fact that Britain financed its Industrial Revolution and its prosperity from the depredations of empire, the fact that Britain came to one of the richest countries in the world in the 18th century and reduced it, after two centuries of plunder, to one of the poorest."
The 5 of the worst atrocities carried out by the British Empire
Show all 5
As the conversation turned to the present day, Dr Tharoor was asked whether Britain could still expect a "special relationship" with India.
He called for "hardheaded, realistic business propositions" between two states he claimed now have equal economies, with Britain accepting more movement of students and workers in return for trade opportunities post-Brexit.
Dr Tharoor's latest book is titled Inglorious Empire: What the British did to India. He argues many of the modernising developments cited by empire apologists were built for the sole or primary benefit of the British occupiers, and that the real story of empire was one of theft, murder and expropriation of wealth.
In a viral speech given to the Oxford Union last year, he noted that Britain reduced India's share of the world economy from 23 per cent to 4 per cent.
Join our commenting forum
Join thought-provoking conversations, follow other Independent readers and see their replies