Cabinet secretary Simon Case 'considers quitting' as more embarrassing WhatsApps expected
'He'll have to go': Some of top No 10 official's Covid-era messages said to be 'extraordinary'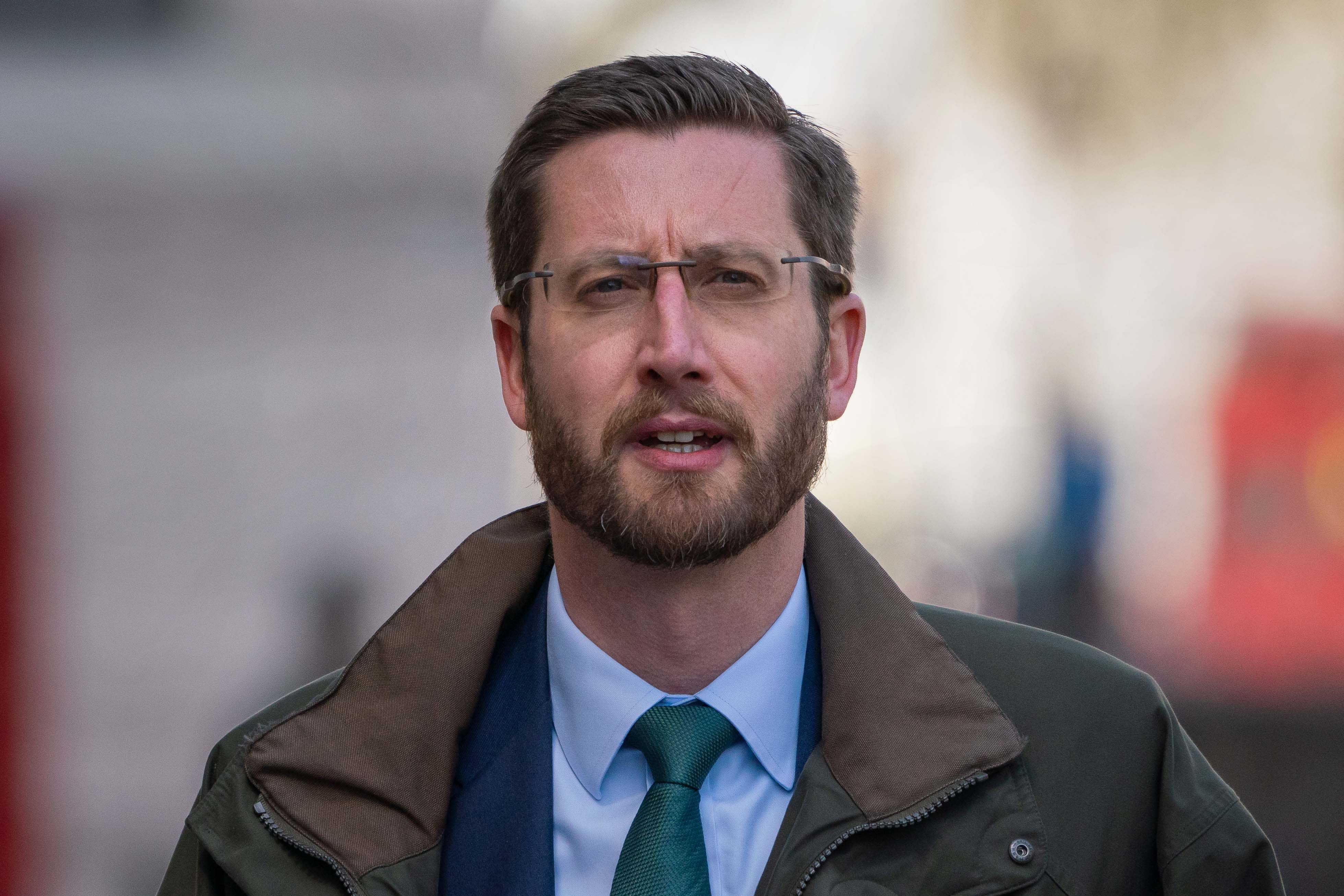 Cabinet secretary Simon Case is said to be considering his position as more embarrassing WhatsApp messages involving the top No 10 official are expected to be made public.
Mr Case is under growing pressure after Matt Hancock's leaked messages showed the UK's top civil servant had criticised Rishi Sunak and Boris Johnson and mocked holidaymakers forced to isolate during Covid.
The cabinet secretary will be forced to quit because more messages are likely to be published which are "utterly indefensible", according to The Times.
A government source told the newspaper: "You should see the stuff he put in WhatsApps, some of it's extraordinary. It's hard to believe that during the [Covid] inquiry there won't be other messages that come to light. He'll have to go."
Mr Sunak refused to say explicitly that he had confidence in Mr Case when asked three times on Tuesday, but said he was looking forward to working with him for a "very long time to come".
A number of messages Mr Case sent during the UK government's handling of the Covid pandemic were among those leaked to the Daily Telegraph by journalist Isabel Oakeshott.
The latest reports by the newspaper suggest Mr Case described himself as "Mr Killjoy" in meetings with "bouncing Boris J" because the then-prime minister was too optimistic about the economy during the pandemic.
He made the critical remark about the former PM after telling Mr Hancock in a June 2020 exchange that he had got "stuck with PM enthusing about how there were great opportunities ahead for the UK economy", adding a facepalm emoji.
In previous reported conversations, the country's most senior civil servant said Mr Johnson was a "distrusted" figure, and suggested it was "hilarious" that travellers were being "locked up" in so-called quarantine hotels.
Mr Case also described Mr Sunak – who was chancellor at the time – as "going bonkers" about NHS Test and Trace guidance being tightened for the hospitality sector during Covid.
Since the emergence of the messages, there has been suggestions that Mr Case could depart before the next election, with the next national poll widely expected to be called next year.
The Financial Times reported that Mr Case had told friends he was "genuinely undecided" on the matter of resigning. Labour sources told The Telegraph Sir Keir Starmer would replace Mr Case if his party win the next election.
One senior Tory Conservative told The Independent it was time for a "grown-up" to replace Mr Case inside No 10. But another senior Tory said they supported him staying on. "You can't judge him on WhatsApp messages. It's not a reason for him go."
Mr Sunak said he had not seen "all these messages" due to working on the Illegal Migration Bill that is designed to prevent small boats full of migrants from crossing the English Channel.
But he praised Mr Case and said he wanted to foster their working relationship. "He works very hard to support me, to support the government's agenda and particularly on the issue of tackling illegal migration."
Mr Hancock has been highly critical of the decision to leak the messages, saying they provide only a partial account of what went on. He argues that the Covid Inquiry is a more appropriate place to set out and explain messages and other discussions.
Join our commenting forum
Join thought-provoking conversations, follow other Independent readers and see their replies