Theresa May's Brexit plan for access to single market for specific UK sectors 'not on offer', Sir Ivan Rogers tells MPs
UK's former ambassador to EU said any free trade deal with the bloc would have to be 'the biggest ever'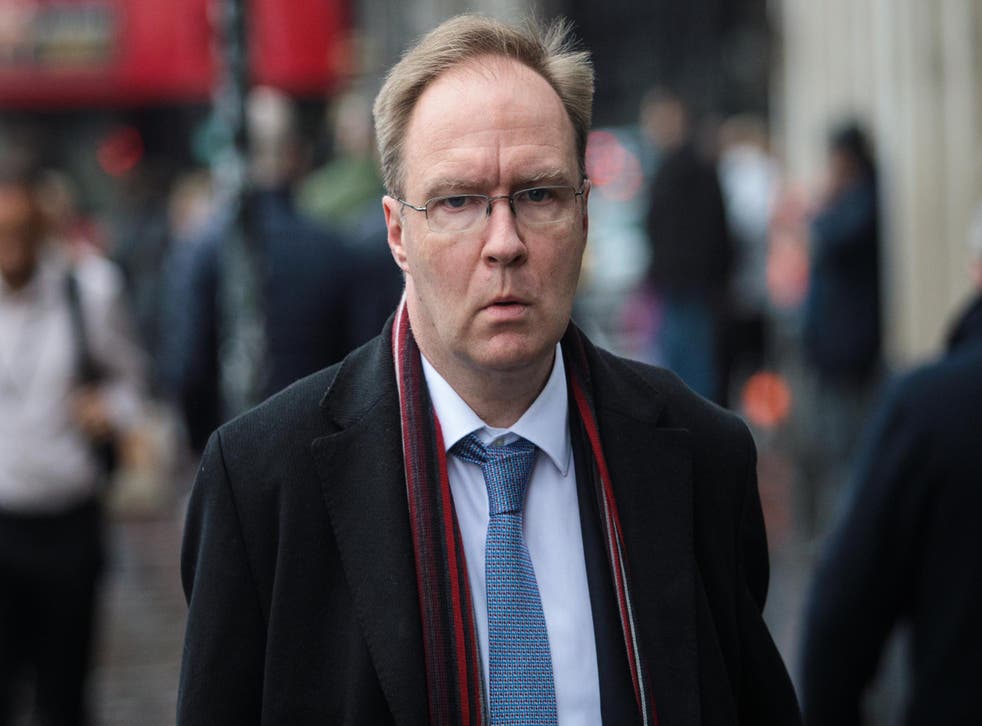 The UK's ex-ambassador to Brussels has said European diplomats made clear to him for years that Theresa May's preferred option of a Brexit deal that gives access to the single market for specific sectors is "not on offer".
Sir Ivan Rogers said diplomats had told him they were unwilling to allow the UK access to the single market for preferred sectors, without the country accepting the authority of EU law – something Ms May has pledged to break free from.
Speaking to a committee of MPs he also warned that it would be "nuts" if the UK simply left the EU with no deal and tried to trade on World Trade Organisation rules.
Ms May has sought to rid the UK of the obligation to offer free movement for EU citizens, by saying the Britain will leave the single market and instead negotiate access for some UK industrial sectors as part of a free trade agreement.
But Sir Ivan, who quit his post amid claims of "muddled thinking" in Government, said that in Europe many saw our approach as an attempt to secure market access on a level that "looks remarkably like single market membership".
Sir Ivan said: "For them they're saying, 'fine, you have now accepted you are not in the single market', and then the argument may become 'but you still want to have large elements of your cake and eat it, by saying effectively our access to the market in those areas that matter to us enormously should be unchanged, regardless of us no longer accepting supranational jurisdiction and supranational law'.
"And there I think there will be really quite a large divergence between German views, Berlin views, Brussels views and what you get here. People do say, did say to me repeatedly over months and years, that's not on offer."
Asked whether German Chancellor Angela Merkel and other leaders of the 27 EU countries would allow separate deals for sectors such as the car industry, as the Prime Minister has said she wants, Sir Ivan said they would instead prioritise the integrity of the single market.
Tony Blair: Brexit is not inevitable
He said: "The unity of the 27 will win out and I think she and others will agree there will be no sectoral deals in either the single market or the customs union."
He said the free trade agreement approach was probably the best one given the circumstances, but it would have to be "the biggest free-trade agreement ever" struck with the bloc, covering goods, tariffs, financial and professional services.
Sir Ivan said the consequences of the UK securing no deal and relying on WTO rules would be "nuts" and like falling off the "cliff edge" into a "legal void".
Liberal Democrat MP Alistair Carmichael, who sits on the Brexit Committee, said: "It's clear no free trade deal with the EU could ever be better than remaining in the single market.
"Theresa May and her Brexiteers are living in la la land. They are promising special deals to key sectors that are unlikely to ever be delivered."
Labour MP Phil Wilson, leading supporter of the Open Britain campaign, said: "The Government needs to do their homework, forget about a cherry-picking sectoral deal, and come up with a trade agreement that can match their promises."
Join our new commenting forum
Join thought-provoking conversations, follow other Independent readers and see their replies